Things to do in Jakarta are fun and exciting. Anyone who is a resident of Jakarta must have visited some interesting places. Moreover, those of you who are vacationing in the capital should visit several tourist attractions. Of course, your vacation time will feel more memorable. For those of you who are currently living in Jakarta for a while, you should also not miss some interesting places.
1. Shopping in Menteng
One of the things to do in Jakarta that can be done is shopping. You can buy anything here because all products are sold in full. Usually, the most popular shopping place for Jakarta residents is the Menteng area. Shopping at this location will make you addicted. So prepare shopping money if you do visit this shopping place.
2. Visiting the Merdeka Palace
It seems that everyone knows what the Merdeka Palace is. It's not only residents of Jakarta who know and are curious about this place. But people outside Jakarta must also be curious about this presidential palace. If you want to see it then you can just visit it. Of course, the splendor of this palace will make you feel amazed and want to immortalize it.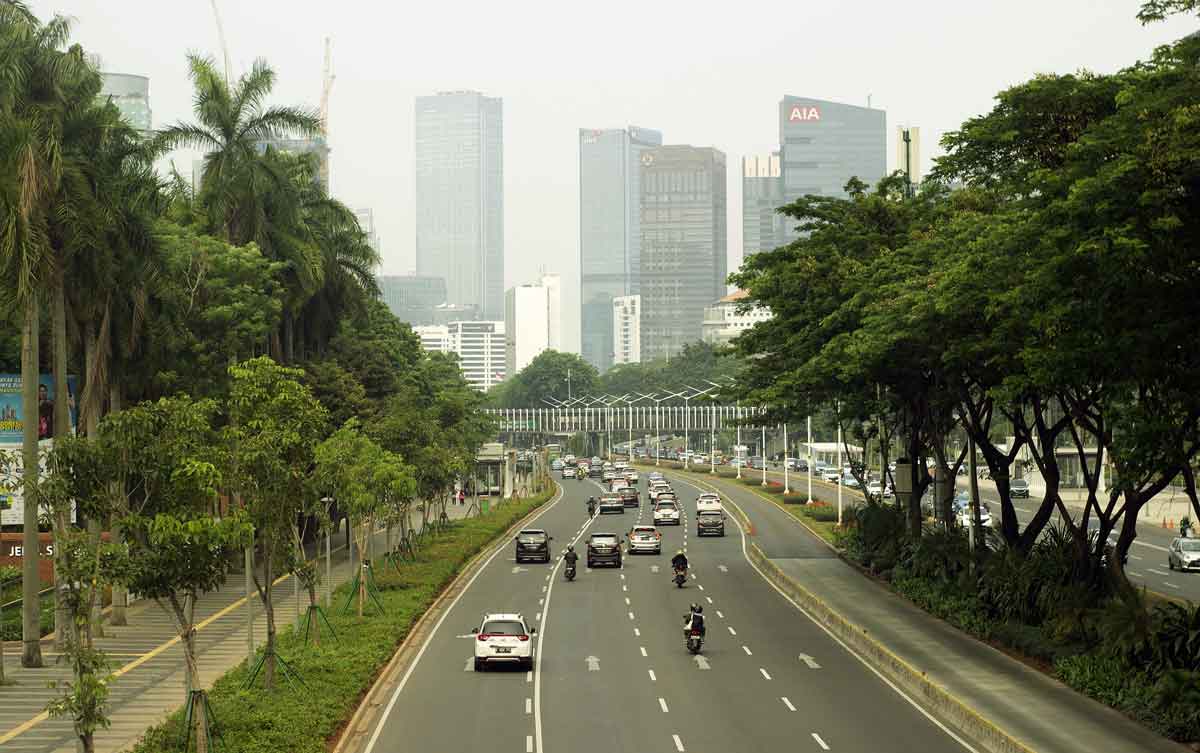 3. Vacation in the Thousand Islands
The beauty of the Thousand Islands seems to be increasingly recognized by many people. This can be seen from the increasing number of visitors on this island. Usually, tourists reach these islands via Jakarta. Not even a few people think that these islands are in Jakarta. Vacationing on this beautiful island will surely be a memorable moment for you. It is another great idea for things to do in Jakarta.
See Video How To Easily Send Money International with Transfez
4. See the National Monument
The National Monument or commonly called Monas is certainly known by everyone. Not only Jakarta residents, but also outside Jakarta residents will know about it. Maybe those of you who have never been to the capital have only seen it in the media. But for those of you who are in Jakarta, you should not hesitate to go to Monas. Here you can see the beauty of the city of Jakarta from above. This unique view is very beautiful and makes you want to always be there.
Send Money Easily to Different Countries
How to Send Money to Hong kong
How to Send Money to China
How to Send Money to Malaysia
How to Send Money to Japan
5. Observation of flora and fauna in Ragunan
For those of you who like plants and animals, you can immediately schedule a day to visit the zoo as part of the things to do in Jakarta. There is the Ragunan Zoo which is certainly complete with various animal species. Not only animals but also some plants which of course consist of several species as well.
6. Explore TMII
Another thing that can also be done in the city of Jakarta is exploring TMII or Taman Mini Indonesia Indah. Here later you can explore Indonesia so that everything will feel amazing. So you don't need to travel around Indonesia to find out what the conditions and situation are. Because you can see it in TMII about the culture of various ethnic groups in this country.
7. Praying at the Istiqlal Mosque
Being in Jakarta for some time could be the right choice for you all. All your needs can be met properly in this city. Including the needs of worship which of course you can also fulfill here. In the city of Jakarta, there is the Istiqlal Mosque which is difficult for many people to know. You can pray in this magnificent mosque if you want to. Or maybe you just want to see it of course this can also be done.

8. Relax at Ancol Beach
Still related to things to do in Jakarta, of course, some things can be done when you want to refresh for a moment. Refreshing the mind amid the hustle and bustle of Jakarta can be done by relaxing on the beach. If you want to go to the beach then you can go directly to Ancol Beach which is beautiful and amazing. On this beach later you can enjoy the beautiful view of the beach while enjoying a vacation.
9. Enjoying the Old Town
Other things to do in Jakarta, namely enjoying the beauty of the Old City. Strolling around the Old Town later will make you feel like you are retracing the past. Because in this area there are many old buildings and of course historic ones. You can also take photos of unique and interesting spots. Besides that, you can also learn many things in the Old Town.
10. Spend some time in Dufan
For those of you who are currently looking for other fun places in Jakarta, you can immediately visit Dufan. In Dufan or Dunia Fantasi, there are many types of toys for both children and adults. Playing at Dufan will add to its excitement for you and your family. So don't miss the fun of playing in this place.
Transfez App can help you transfer money abroad more quickly and efficiently. Transfez Business can also help your business in making transactions abroad. For those of you who want to send money to relatives who are abroad because they are studying, working, or traveling, Transfez will be ready to help. This app is available on Android as well as iOS.
All things to do in Jakarta in various interesting tourist spots like the ones above are impressive. There are many things you can do in this number-one city in Indonesia. Even the activities that you can do are not only outdoors. But you can also do many things indoors or indoors. Surely each of these activities will make you want to always repeat it. Being in the capital can indeed give a special impression on each of you. Everything can be done in this big city so that your experience in this city becomes even more enjoyable.