These things to do in Japan are sure to be your most memorable experience. Maybe some things are used by Japanese people to become a distinctive culture or tradition. But for some foreign tourists, there may be a lot of new things to be had.
You can do a lot of fun things in Japan. Maybe some of these things you cannot even get in the area of ​​origin. Therefore, there are many things you can do while traveling in Japan. Vacationing in this unique country is sure to be a lot of fun. For those of you who are currently on vacation in Japan, don't miss a few things like the following.
See Buddhist Temples
It is possible that in your home country there are not as many Buddhist temples as in Japan. Therefore, when visiting Japan, don't miss the sight of these Buddhist temples. For example, in the Kyoto area, there are many Buddhist temples here. If you are heading to Kyoto to see these temples in person then you can while cycling.

In addition, you can also enjoy the natural beauty around the temple. Of course, the scenery presented in this place is very beautiful. Until this beauty can anesthetize your eyes so you don't want to leave this place. Cycling around the city of Kyoto will make you not only enjoy the scenery. But you will feel refreshed after cycling while visiting some of the religious buildings that are available. Therefore, it is recommended things to do in Japan.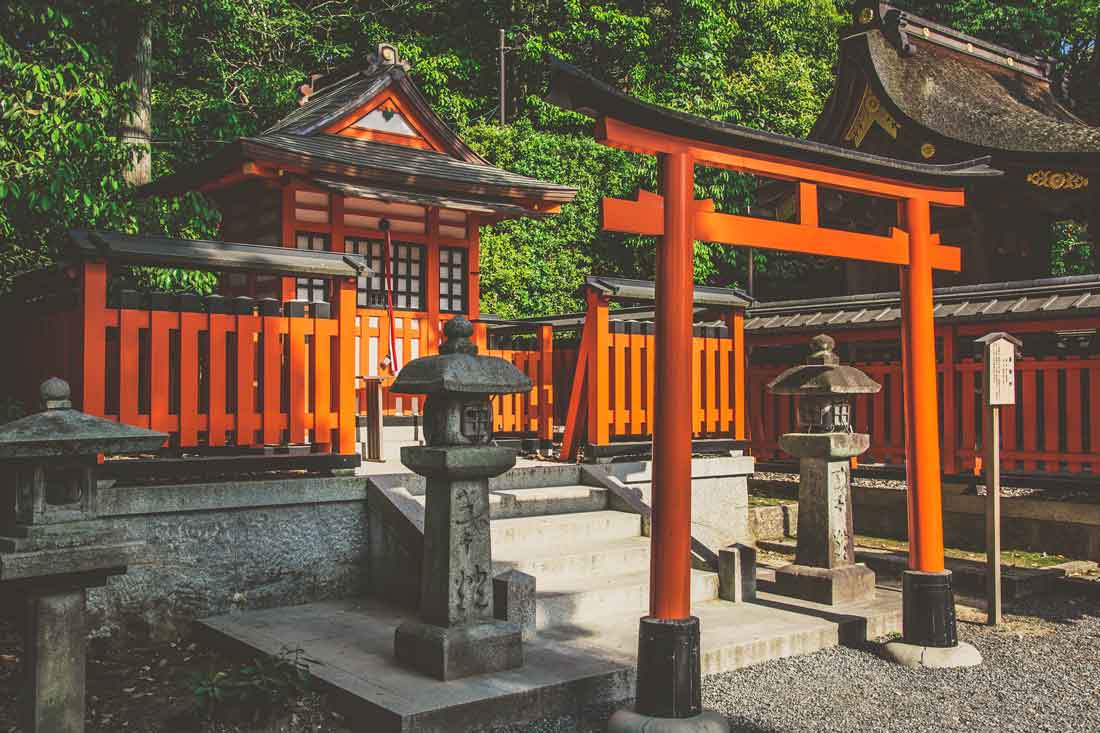 Shopping at The Fish Market
It is no longer a secret that Japan, which is nicknamed the Land of Sakura, is surrounded by oceans. Its geographical conditions make it a country that produces a lot of fish. Even the fish it produces is arguably the largest in the world. So it's a loss if you don't enjoy fish in Japan, which is Japan's main product. It is other things to do in Japan that must try.
To get fresh fish, you can buy it at the famous fish market in Japan. You can visit the Tsukiji fish market which is usually open from dawn. This fish market is even known to be the largest in the world and you can even get the most delicious sushi.
See Video How To Easily Send Money International with Transfez
Take the High-Speed Train
Traveling around many areas of Japan might be the best selection for you. Please note that the various islands in Japan are interconnected. You can travel from one island to another via train. Maybe riding a train in your area is not a new thing. But the train that connects many islands in Japan is a high-speed train.
This train is called the Shinkansen which is the fastest train in the world. The speed even reaches 320 km/h so you can quickly get to your destination. You can even take the Shinkansen from Kyoto to Tokyo. To be able to ride this high-speed train, several things need to be considered. Of course, the price can be said to be very affordable so this method is very efficient.
Send Money Easily to Different Countries
How to Send Money to Hong kong
How to Send Money to China
How to Send Money to Malaysia
How to Send Money to Japan
Karaoke Together with Friends or Family
There are more things to do in Japan and it's a lot of fun. Like, for example, doing karaoke with your closest and loved ones. Karaoke together certainly provides fun so that anyone can like it. In Japan, karaoke is a very popular thing.
Lots of Japanese people like this fun activity. You and your family and loved ones can rent a room at a karaoke place. In the karaoke room, of course, there is equipment that can be used for karaoke. If during karaoke then you feel hungry, you can also order the available food. In addition, there are also a variety of drinks that can also be ordered at any time.

Enjoy the Beauty of Mount Fuji
Another things to do in Japan is to enjoy the beauty of Mount Fuji. Mount Fuji is a mountain that everyone in the world knows about. One mountain is known for its location, namely in Japan, and is also known for its beauty. This mountain has even become a symbol of the Land of Sakura. Even this mountain has become a symbol of culture in this archipelago.
In addition, this mountain is also a symbol of trust, especially for Japanese people. Indeed, this mountain is classified as still active and has even erupted. Precisely erupted in 1707. But this did not make the Japanese people feel afraid. This mountain is more visited and in demand. Of course, the beauty of this mountain is unquestionable. Maybe you who go to Japan will not feel complete if you have not visited Mount Fuji.
Transfez App can help you transfer money abroad more quickly and efficiently. Transfez Business can also help your business in making transactions abroad. For those of you who want to send money to relatives who are abroad because they are studying, working, or traveling, Transfez will be ready to help. This app is available on Android as well as iOS.
Closing
The things to do in Japan as discussed above can be the most interesting ideas. All of these things you can do with your family or loved ones while in Japan. Of course, everything you do in Japan will add a new experience, especially for those of you who are new to Japan. Enjoying the days in Japan will certainly make you feel so impressed. For that, various things above should not be missed. Surely your activities in Japan will not cause boredom because of these.