The majority of 5 star restaurants in Singapore can be found in the Marina Bay and Orchard Road areas. Which are the most opulent districts in the country. This should not come as a surprise given that Singapore has become known worldwide as a city that is synonymous with wealth and lavish spending. So that some of the tourists come visiting the country for their expensive dining. Those who are curious about the places, see the following lists.
Les Amis
In the heart of Singapore, you'll find the French restaurant Les Amis. Which is both a gastronomic extravaganza and the epitome of luxury and fine dining. Since it opened in 1994, this restaurant has been a driving force in the development of Singapore's upscale dining scene. It is known for giving traditional French cuisine a Japanese twist.
It shouldn't come as a surprise that these 5-star restaurants in Singapore have maintained their high standing for over two decades. As it features a refined ambiance and the culinary talents of the illustrious Chef Sebastien Lepinoy. Since it first opened in Singapore as a standalone establishment dedicated to the art of fine dining, the restaurant's clientele and the size of the building itself have risen in popularity.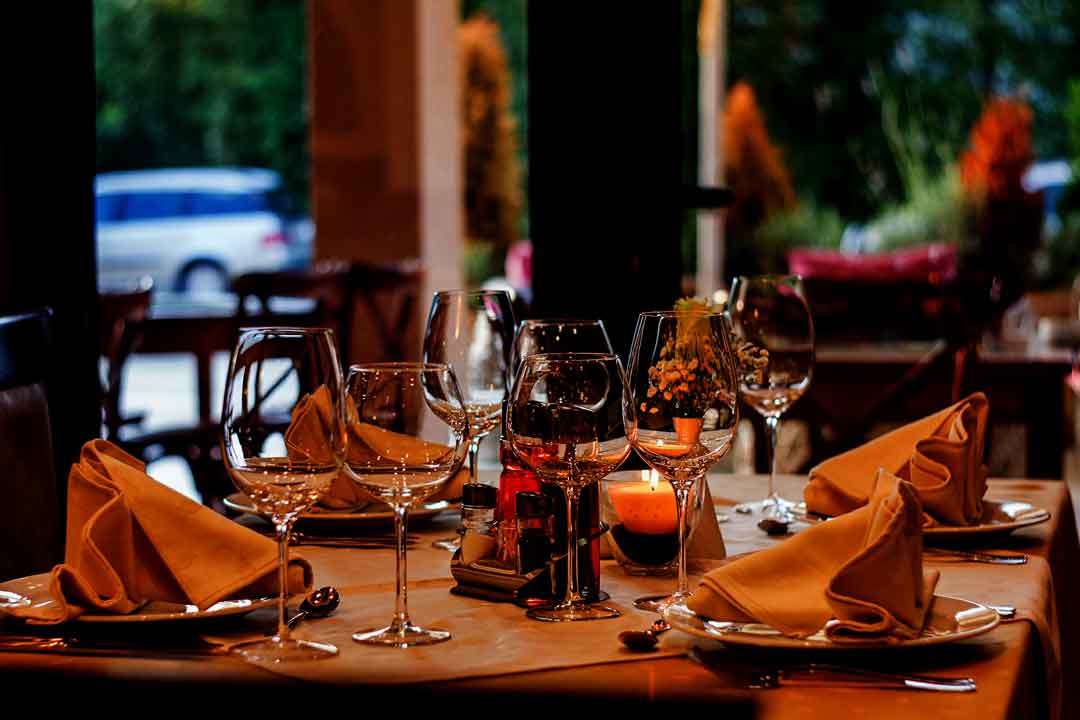 Akira Back
Akira Back is a contemporary Japanese fine dining restaurant in South Beach, Singapore. It is named after renowned chef Akira Back's most recent venture. It's one of the hotel's various dining options.

For starters, the décor of these 5-star restaurants in Singapore is everything but typical. There is a communal dining table as well as a bar and private eating areas for those who prefer more privacy. It is immediately accessible from the Marriott property's lift lobby, making it simple to reach if you are staying there.
The service in this superb dining establishment is both knowledgeable and competent. This is one of the best fine dining restaurants to try if you're in the region or looking for a contemporary spin on Japanese food.
See Video How To Easily Send Money to 50+ Countries
Odette
Odette, a restaurant in Singapore's National Gallery, has earned many awards in recent years. It is a 2015 restaurant, that serves Japanese-French fusion and French cuisine. The meal merges the best of both cultures into delectable flavor combinations.
Chef Julien Royer aims to produce more approachable, exquisite cuisine. This approach has won public and critical acclaim for dishes like Foie Gras Terrine with Kumquat Marmalade and Tandoori Suckling Piglet. This restaurant's menu changes with the seasons and fresh ingredients. It features a lovely atmosphere for supper and music. Furthermore, the staff of these 5-star restaurants in Singapore is courteous and helpful.
Shang Palace Shangri-La Hotel Singapore
Shang Palace is a Cantonese fine dining establishment that opened in 1971 and specializes in the refinement, luxury, and vitality of Chinese cuisine. Although flavors may appear to be relics of the past, they are made with the tastes of the present in mind. Chef Mok Kit Keung, a veteran with over 40 years of expertise, has been the restaurant's unifying force for almost four decades.
Chef Moks draws inspiration from his culinary expertise and unquenchable desire for knowledge. He mentors and educates the next generation of chefs. Families of multiple generations have dined at these tables, cultivating Asian finesse and hospitality on the floor.
Send Money Easily to Different Countries
How to Send Money to Hong kong
How to Send Money to China
How to Send Money to Malaysia
How to Send Money to Japan
Labyrinth
Labyrinth's chef-owner LG Han transforms local Singaporeans' foods tastefully and gently. The Esplanade Mall restaurant Labyrinth has had its tables and lighting reallocated to accommodate the number of customers. This 5-star restaurants in Singapore feature family heirlooms, modern cuisine, and traditional techniques in paintings.
Lunch and dinner are nearly identical, with seasonal fruit modifications. The daily meals are all scheduled courses. Regular lunch costs $68-$78, while the Chef's Tasting Menu is $138-$178. Seasonal availability dictates slight changes to the menu.
Zen
Zen is a popular French restaurant in Singapore's historic neighborhood. Since 2010, its cooking and interiors have earned a 5-star. Chef Josselin Jeanjean runs this award-winning restaurant by combining ingredients from diverse cultures and traditions.
The restaurant is popular with visitors who want to dine amid gorgeous art, pleasant upholstery, and calming music. Deep, rich, exotic, and delectable describe its cuisine. Furthermore, Zen's menu changes with the seasons and ingredients to make each meal unique. The restaurant employs organic, locally-grown vegetables when in season and sustainable seafood from Europe, Africa, South America, Australia, and New Zealand. It also sells exquisite wines and champagnes.
Alma
The Goodwood Park Hotel in Singapore is where German chef Juan Amador makes his home. The chef is known for establishing his 5-star restaurants in Singapore. The Alma restaurant is a contemporary restaurant in Europe that is influenced by Asian cuisine and was inspired by Iberia.
The location of Alma, which is some distance away from the heart of Singapore, makes it well worth the effort to make the journey there. The cuisine incorporates a wide variety of flavors. It is ranging from traditional European fare to more modern imaginative cookery with undertones of molecular gastronomy.
Download Transfez App
Transfez App can help you transfer money abroad more quickly and efficiently. Transfez Business can also help your business in making transactions abroad. For those of you who want to send money to relatives who are abroad because they are studying, working, or traveling, Transfez will be ready to help. This app is available on Android as well as iOS.
There are so many wonderful 5-star restaurants in Singapore which hard to choose from. Therefore, it is necessary to limit your search by researching popular restaurants with great reviews. So that you can decide which place is your most suitable restaurant to visit.