If you come to Singapore, then you will see many beautiful places and streets there. In addition to the beautiful Orchard Road shopping mall, in the corners of the city of Singapore that are not frequented by tourists, a flea market Singapore often found, offers discounted items, find freight flights with limited edition and classic sessions. The following are some of the charming places that you can find at Flea Market Singapore, including:
Flea Market Singapore Local Community Art
Flea Market Singapore Local Community Art is one of the best art flea markets in Singapore. This unique market is dedicated to showcasing budding artists and local designers. The idea is to create a platform that allows young brands to showcase their talents.
At Flea Market Singapore, there are a variety of markets with different themes, and you can also enjoy a variety of live art and music installations. Its activity centers are usually at Aliwal Art Center, Tanjong Pagar Station, Changi Airport, and many other places in the past.

Given that you will pay the price for the hard work of the craft, this market is also not cheap. If you want to save money, you can walk around and see handicrafts and listen to local music. There are also online stores that showcase products from various vendors for those who are too lazy to travel or can't wait for the next time.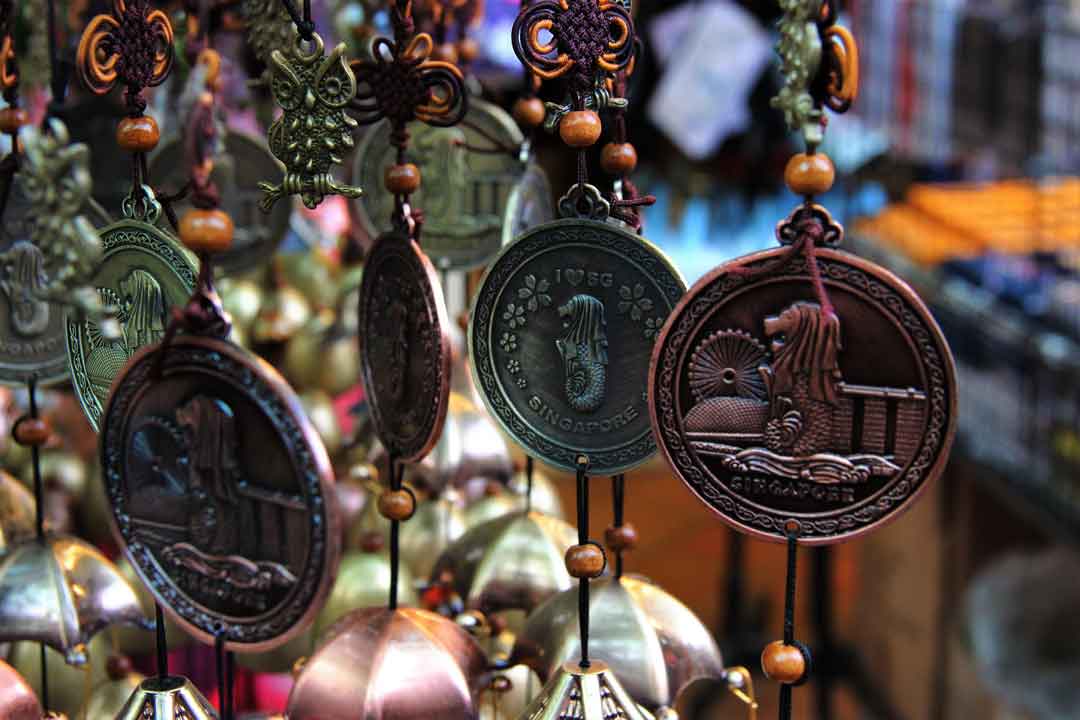 Fleawhere
Fleawhere is not a flea market like in general. The market is meant for every two to three months – aimed at young Singaporeans who are usually savvy in shopping. One of the uniqueness, when you shop here, is that you won't find these items in the mall.
At MOX Parade, for example, local artists, fashion designers, and other content creators showcase their collections, while Flea Party lets you become in search of luxury items while exploring places that present a variety of items with old fashions and classics.
See Video How To Easily Send Money to 50+ Countries
Public Park Consumer Trade Fair
In this flea market Singapore you will find a collection that has never been seen before at the Public Park Consumer Trade Show. Several times a year, new designers and independent brands from Hong Kong, Thailand, and Singapore come to halls across the city to show off the clothes, accessories, and homewares they've made over the months. In last year's edition, for example, there were local fashion brands like Vespertine and Made by Mate that provided brand merchandise. With this perhaps, you'll find your new favorite designer here.
Boutiques
You can also walk down the alleys of the "open market" to see the fashions presented. In this boutique market held twice a year, you will find local designers who only make haute couture clothes and accessories using quality materials. Here you can use a limited edition cashmere scarf from Ayesha Cashmere or this stylish top from ELOHIM BY SABRINA GOH and instantly you can immediately feel like a movie star. If you want to channel your talent and creativity, the boutique market also has workshops that teach you to make pottery, flower arrangements, and other crafts. There's even a café and bar area serving healthy lunches, craft cocktails, and really good coffee – everything you need for a fun relaxing session.
Send Money Easily to Different Countries
How to Send Money to Hong kong
How to Send Money to China
How to Send Money to Malaysia
How to Send Money to Japan
Night Market
The night market was indeed crowded, crowded, and sweaty. but the Night Market (Malay for "night market") has been a late-night tradition for generations of locals. Usually held in an area outside the city center, this open-air night market is a bustling carnival where cheap clothes, electronic accessories, and baby supplies gather under one roof.
The night market is also synonymous with food. There are Chinese street food, Malay snacks, and the legendary Ramly Burger, a spicy local American classic, and can even take home some local sweets and souvenirs. During the Chinese new year and Eid al-Fitr celebrations, several large night markets began to flourish in Chinatown.
Singapore Truly Free Market
With such a unique and easy-to-understand name, you can guess that everything in Singapore's Truly Free Market is free. Following in the footsteps of the Free Market movement, it offers books, clothing, and even free spiritual treatments and massages. Of course, this can help a society that is less situated, so be friendly and don't monopolize things. You can also go ahead and share your services and goods without any registration or fees in this flea market Singapore. One of Singapore's unique Flea Markets is located in the heart of all of Singapore.
Blogshop Cleaner
Blogshop Cleaner is a Christmas flea market Singapore held to sell their shares at a discount from the usual price. It is a marketplace with more than 60 online stores selling their products in a marketplace environment. In this place, you give to your children various gifts, and items with a lifestyle.

Retro Factory
This retro factory or retro market was founded by Gary Tan, the Retro Factory flea market sells all good products. This flea market will be perfect for music, culture, food, and antiques. Retro Factory usually takes place in a carnival atmosphere and has something interesting for the circles of the old and young, and of course vintage lovers. You will get a lively festive experience and delicious food while shopping.
Transfez App can help you transfer money abroad more quickly and efficiently. Transfez Business can also help your business in making transactions abroad. For those of you who want to send money to relatives who are abroad because they are studying, working, or traveling, Transfez will be ready to help. This app is available on Android as well as iOS.
Those are all the lists of flea market Singapore. In case you are visiting the country and want to find something cheap with good quality, it can be a good option.