This is article about Thailand Currency. Traveling and enjoying your spare time with the lovely one is certainly very pleasant, especially when you are traveling to Thailand. Thailand itself has many tourist destinations that can really spoil your eyes. Not only historical places but there are also several beautiful destinations that you can certainly enjoy while on vacation. However, before you decide to go to Thailand. Have you prepared Thailand currency?
To get Thailand's currency, you can do so in several ways. One of the ways, you came to the money changer counter. However, did you know that this currency has its own historical value and uniqueness for Thailand citizens? Well, for those of you who are curious and want to know more about this currency. Let's check this out!
Baht as Currency in Thailand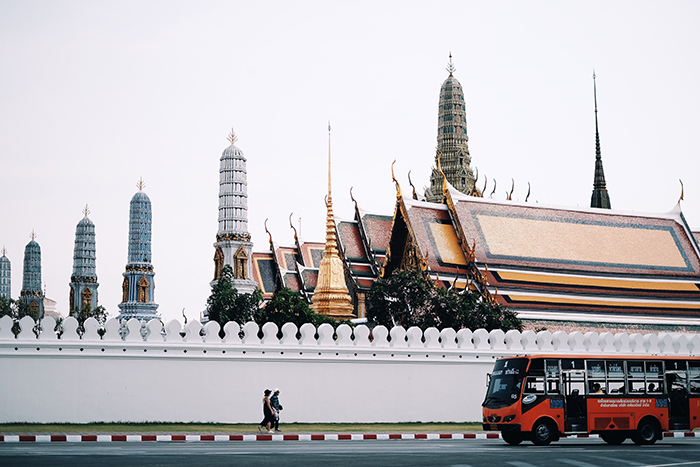 The baht is the Thailand currency that has been officially used since 1902. In ancient times, Thailand used shells, clay, and pot duang as legal tender. However, at that time, Thailand was already undergoing diplomatic relations so they enforced free trade with several countries. Therefore, the demand for Pot Duang's production was really insufficient.
In 1853, The king who served at that time ordered paper money for the first time called Mai. Unfortunately, this is not considered successful enough because the Thailand people still use Pot Duang as a payment.
However, after a long journey, Thailand finally introduced banknotes and coins in the Baht currency as legal tender and had been inaugurated on 23 September 1902.
Exchange Rate of Baht to Rupiah
Currently, this Thailand currency still has a slightly stronger value than Rupiah. If it is converted into Rupiah, 1 Baht is currently worth IDR 472.94. Well, if you want to know the update of the Baht to Rupiah exchange rate. You can check with live currency conversion API technology support.
Baht Currency Notes
Generally, all countries in the world use paper and coin currencies as legal tender, including Indonesia and Thailand. Thailand itself uses coin denominations for a smaller nominal. Meanwhile, banknotes for a larger nominal.
Like other currencies in the world that have symbols, Thai currency has symbols ฿ for Baht. So, Baht is very interesting, right?
Thai Baht Coins and Notes
Seems like Indonesia has coin currency that ranges from 100 to 1000 rupiah. Thailand also has several coins that can be used for buying and selling transactions. Thailand coin money is consists of ฿1, ฿2, ฿ 5, and ฿ 10. Meanwhile, banknotes have values ​​in between ฿ 20, ฿ 50, ฿ 100, ฿ 500, and ฿ 1000.
Prepare the Baht before Going to Thailand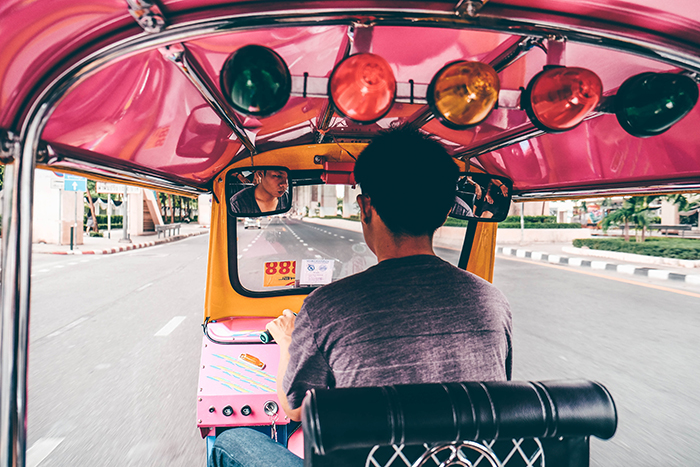 The number of tourist destinations and good places in Thailand makes us want to go on a vacation there. In order to create the best holiday in Thailand, It would be nice if you prepare Baht for the ease of transacting there.
Changing Rupiah to Baht is not difficult now. You only need to go to a money changer to exchange money. However, to go directly to a money changer counter in a situation like this would be difficult. We are obliged to adhere to health protocols such as always washing hands, maintaining distance, etc. In fact, you can exchange currency via a smartphone. You only need to transfer some money to your friend's account in Thailand with Transfez.
For your information, Transfez is an application created by Indonesia that has helped thousands of people send money abroad and now helps you. Not only fast, safe, and easy, the admin fee charged is also very cheap, which is only IDR 79K, and there is no hidden fee thereafter. Very easy, right?
What are you waiting for? Let's use and recommend Transfez to other people and enjoy the ease of transactions abroad.
Happy Transfez all around the world!