Royal Bank of Canada is one of the personal banking operations in the country. Famous as one of the large and trusted banks, of course, this bank provides a variety of services to its customers.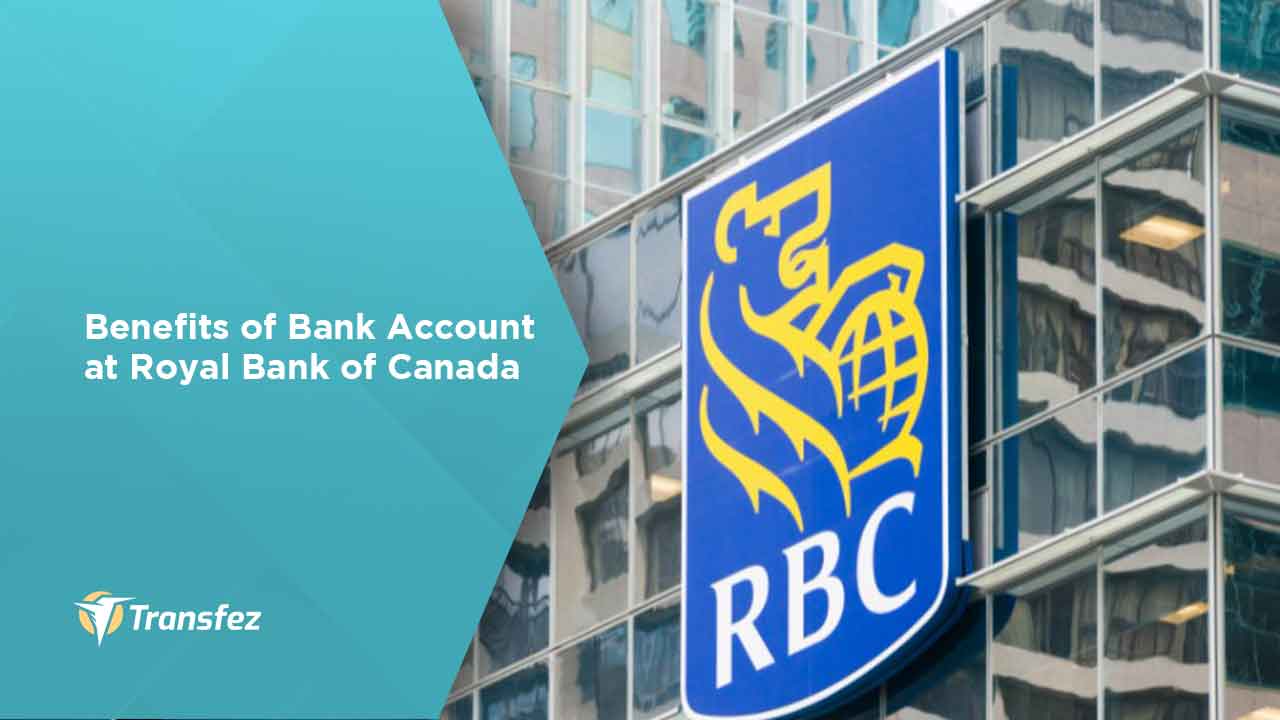 However, it may be that not all residents of Canada themselves understand what are the benefits of opening an account at the bank. For more details, consider some of the benefits offered by this bank to its loyal customers.
General Benefits of Royal Bank of Canada Bank Account
The first benefit is from the benefits in general when opening a bank account at a bank located in Canada. By opening an account, customers can enjoy various features and services from the bank. For example, free transaction fees and the existence of benefits in the form of monthly savings interest that is quite attractive. So that customers can store some money in the bank account comfortably and safely.
The bank account service of Royal Bank of Canada also consists of several types. First is a day-to-day saving account, then a high-interest saving account, then there is also a chequing account that has various types according to the needs of its users. With this variety of services, of course, bank customers are free to determine which bank account is the best and provide the best results also for their bank account needs later.
See Video How To Easily Send Money International
The Benefits of Credit Card Services from Royal Bank of Canada
Royal Bank of Canada also provides a wide range of benefits from credit card services offered to their loyal customers.
By having an account as well as a credit card from the bank, customers will get the benefits in the form of low credit interest, cashback, to various kinds of attractive rewards to be exchanged for various kinds of gifts. So not only get credit services but there are many other benefits that can be obtained from it.
By having a credit card from this bank, customers will also be able to do a variety of simple financing in advance. For example, make a reservation at the desired hotel or restaurant.
Send Money Easily to Different Countries
How to Send Money to Canada
How to Send Money to India
How to Send Money to Hong kong
How to Send Money to Philippines
How to Send Money to Australia
In addition, credit card owners are also free to get financing for unexpected purposes that are emergencies. So even though you do not have funds in cash, this credit card can be another reliable alternative when in need of certain financing.
The Benefits of Mortgage Plan from Royal Bank of Canada
Everyone has a need to get a dream home. This is what Royal Bank of Canada is also aiming to get more loyal customers at the bank. Therefore, there are many benefits offered through the mortgages system of this bank to its users or customers. For example, the advantages in assessing the funds needed and finding the right home according to the wishes and needs of the family.
Together with the bank in Canada, of course, customers will be easier to determine calculations according to their respective capabilities. In addition, the mortgages financing process is also relatively easy to do and has minimal requirements.
So, it will not be troublesome for customers who want to take advantage of these attractive facilities. Starting from fixed interest for several years to the opportunity to choose the right type of interest according to the customer's ability to pay.
Investments Advantages in Royal Bank of Canada
Royal Bank of Canada also opens investment opportunities for interested customers. A wide variety of investment instruments are available with attractive benefits for the culprit. For example, set up an investment fund to be able to develop for a specific purpose. As well as educational purposes, tourism, or for needs in old age.
Thanks to an attractive investment system, this bank helps customers realize various needs. Coupled with easy digital investment features, of course, this makes customers faster to access their investment data and know how much investment is growing at that time.
The Rewards from Royal Bank of Canada
As a trusted bank, Royal Bank of Canada also has a reward program for customers who have been loyal to the bank. There are various kinds of rewards given by the bank to customers such as rewards from your saving accounts or rewards from your credit cards transaction.
All these rewards can later be redeemed by customers easily according to the number of points owned. There are various kinds of interesting gifts waiting to be obtained for customers. Starting from simple gift items to gifts in the form of desired dream holidays. With more financial transactions made, of course, the potential to get better rewards will be higher.
Transfez App can help you transfer money abroad more quickly and efficiently. Transfez Business can also help your business in making transactions abroad. For those of you who want to send money to relatives who are abroad because they are studying, working, or traveling, Transfez will be ready to help. This app is available on Android as well as iOS.
Those are some of the benefits that can be obtained if you open a bank account at the Royal Bank of Canada. With the various benefits and services above, of course, it will make it easier for customers to make various kinds of financial transactions that are quite important. Therefore, if you are in Canada, there is no harm in choosing this bank as a trustworthy bank. Rely on all financial transaction activities at the bank and get maximum financial as a loyal customer.