Some people today may have heard of the Bank of China. However, there may not be many who know the details about the bank. Especially for most people in Indonesia, maybe the existence of this bank is something that is not widely known. There are not many branches to be found related to the bank.
See Also: A faster and lower cost way from Singapore to Indonesia to pay water bill
Therefore, getting the right and adequate information about the Bank of China can be a good knowledge to get. Starting from the origin of the establishment of the bank, to the bank's operations and the location of the bank's branches in Indonesia. For the complete, here are some explanations about this in more detail.
Bank of China Background and History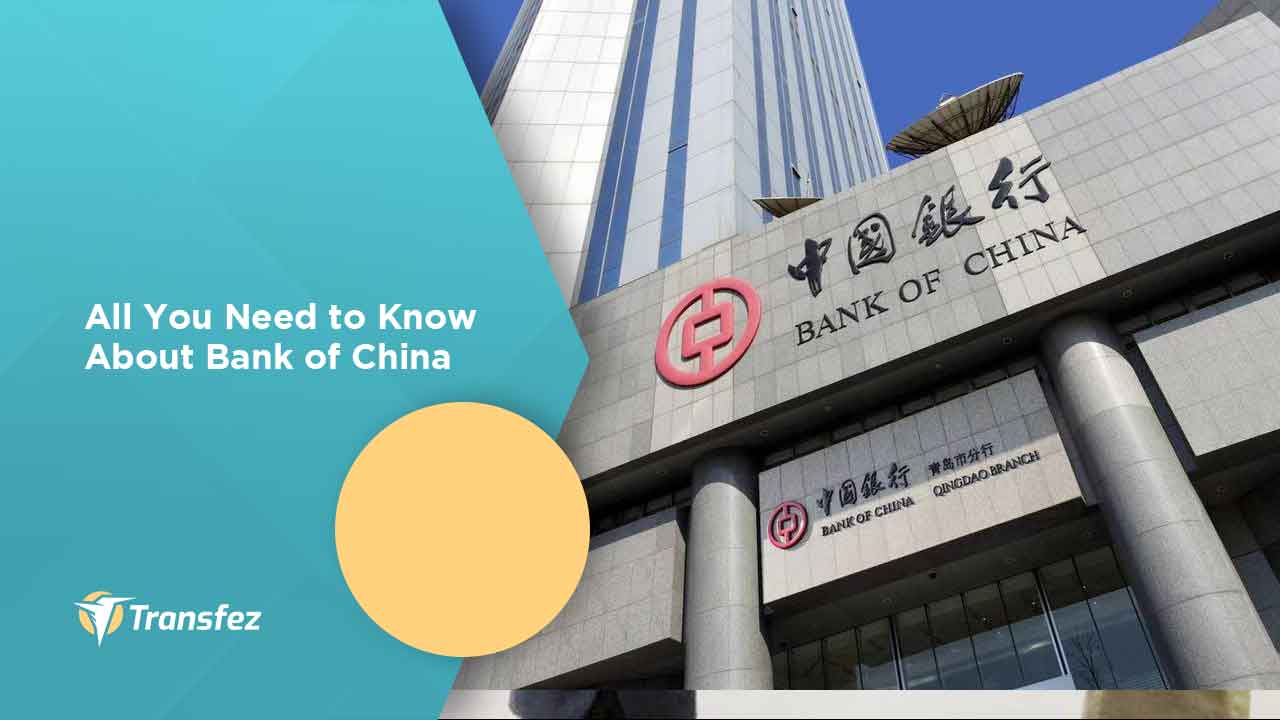 Knowing the history and background of something is interesting to know. Likewise, in knowing what the background and founding history of the Bank of China looks like. Because there's not much information about it. This bank has been operating for quite some time in its place of origin.
Send Money Easily to Different Countries
How to Send Money to Singapore
How to Send Money to India
How to Send Money to Hongkong
How to Send Money to China
How to Send Money to Malaysia
The Bank of China was founded around 1912 by Dr. Sun Yat Sen. During the bank's journey, of course, there are many interesting things to know. Including wherein 1949 the bank is trusted to take care of foreign exchange and various currency investments in the area around China. Then in 2006 apparently this bank became public and began to be known by many business people in the world.
Apparently, this bank also has a lot of trust from the government. So that it can become an official bank that supports various prestigious events and events in China. For example, during the 2008 Olympics in Beijing, or in 2022, the bank will again be a trusted sponsor of the Beijing Olympics.
Bank of China Service
There are many types of services provided by the Bank of China. Like most other banks in the world, this bank also provides various types of financial services ranging from saving accounts, credit cards, deposits, checks, and many more. So that the bank's customers will not have difficulty conducting any financial transactions. Instead, the bank is committed to providing the best service for its customers.
Saving account services provided are the same as money storage services provided by all banks in the world. Where customers can keep funds on certain accounts personally and get monthly interest from the account. In addition, in this service, there are several costs that must be cut to support maximum service. Therefore, if you create a savings account at this bank, you should get adequate information at the beginning.
In addition, this bank is also a great place to entrust a variety of attractive investments for the future. Through the official bank from China, customers can invest in the stock market, foreign exchange, bonds, and other debentures. Therefore, if you want to choose the best service then ask the bank customer service. So that it will get information according to the needs desired by their respective customers.
See Video How To Easily Send Money International
Bank of China Corporate Social Responsibilities
The Bank of China is not just focused on business. But this bank also provides CSR services to the community. Where through this CSR service, there are many parties who are helped thanks to this. Every year the bank provides CSR programs for various things and actions. So that not only get benefits from customers but some of these benefits are also channeled for the right purposes.
Every year this CSR action report will always be published. So that all bank management parties will know where these CSR funds are given. Therefore, every year there is always the preparation of CSR programs at this one bank to ensure that humanitarian programs carried out by the Bank of China produce good results.
Bank of China Overseas Branch
As one of the services of international banks, of course, there are many branches of the bank spread across various countries in the world. Apparently, it is noted that the bank has several branches ranging from Hong Kong, Macau, Taiwan, the Asia Pacific to Europe. Even recently apparently the bank also confirmed one of its branches in Indonesia, which is precisely in the city of Jakarta.
With the existence of various branches in the world, of course, this makes it easier for customers from the Bank of China who aim to do business in various countries. Thanks to the many branches owned, of course, financial transactions anytime and anywhere will be easier to do by customers of this bank.
How to Open a Bank Account in Australia
How to Open a Bank Account in Hong Kong
How to Open a Bank Account in China
How to Open a Bank Account in India
How to Open a Bank Account in Japan
How to Open a Bank Account in Malaysia
It's just that the difference is related to fees and taxes imposed in each country. Because the policies of each country may be different. So it more or less influences decisions related to costs for customers in certain countries. However, generally, this cost is still acceptable and not a big problem.
Transfez App can help you transfer money abroad more quickly and efficiently. Transfez Business can also help your business in making transactions abroad. For those of you who want to send money to relatives who are abroad because they are studying, working, or traveling, Transfez will be ready to help. This app is available on Android as well as iOS.
Such is some interesting information that can be obtained about the Bank of China. Such as information about background, establishment, services, to the location of branches in Indonesia. So that if you are interested in becoming one of the customers of the bank, you can easily get clarity on where and how to be a customer of this bank.