Bank of Hawaii or commonly referred to as BOH is one type of regional commercial bank with headquarters located in Hawaii precisely in Honolulu. It is arguably the oldest locally-owned bank in Hawaii and the largest in the region. The majority of shareholders are voting rights holders located in the Territory of Hawaii.
Now apparently this Bank of Hawaii has many customers and ATMs. Even the total amount of assets of the bank is arguably greater when compared to other financial institutions that are also located in the state. All types of services to customers are even more developed so that you can take maximum advantage of the services of this bank.
History of Bank of Hawaii Establishment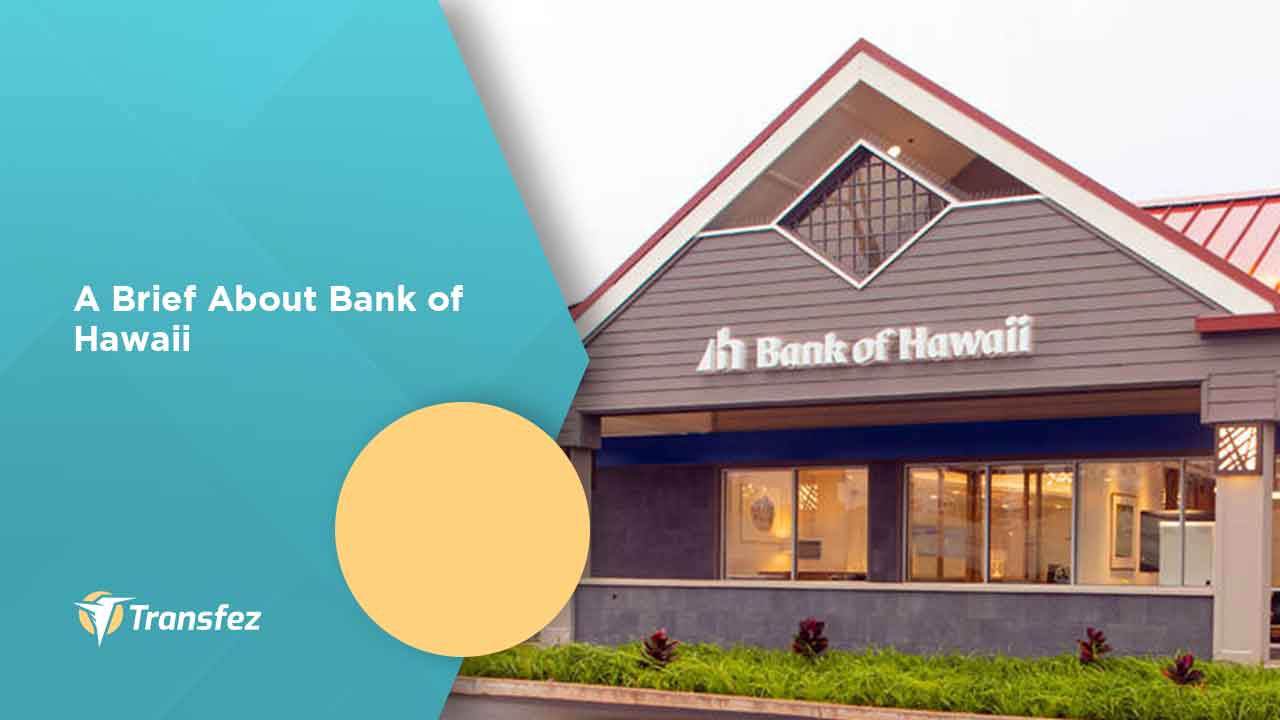 Bank of Hawaii, which has its headquarters in Honolulu, has been established in 1897 in the same location, which is a state of America. The bank was founded by Charles Montague Cooke along with his brother-in-law Joseph Ballard Atherton. The two men then partnered or teamed up with Peter Cushman Jones. Then in 1897 apparently this bank was rented by the Republic of Hawaii precisely by Interior Minister James King.
In the following years, the bank then opened a branch of the company. Precisely after a decade of the establishment of this bank, it was established its first branch in Kauai. The bank's first branch was established in 1897.
Furthermore, the bank also had acquired the First bank of Hilo which at that time had four branches. This bank also then combines the Bank of Maui so that the expansion is even more. No wonder the development of this bank is increasingly rapid so that more people are known, especially the local community.
Subsidiaries of Bank of Hawaii
Until now, subsidiaries of Bank Hawaii have been spread everywhere. Starting from the bank of Hawaii Foundation and many other banks. All branches of this bank are spread evenly in the Hawaiian region. If viewed based on the history of the development of this bank, it is known that this bank has a fairly rapid development. Even the development of this bank can be said to be very good so that the subsidiaries of its institutions are spread throughout the region in Hawaii.
In 1971, the bank formed a holding company called Hawaii Bank Corporation which later changed its name to Bancorp Hawaii until it acquired the Hawaiian Trust Company. After that, the acquisition process also continues for many other companies. This is enough to show the good growth of this bank since until today it has many subsidiaries.
Open a Bank Account in the Bank of Hawaii
Those of you who want to enjoy all the facilities of the Bank of Hawaii can start the activity by opening a bank account here. This is especially beneficial for those of you who are currently living and settling in Hawaii. The process of opening an account is actually the same as the process of opening a bank account at another bank. You can go to the bank directly to open this new account.
In addition, you can also schedule a meeting with the bank to open a new account so that the process of opening an account becomes smoother. You can also open an account at a bank branch that is available anywhere. Or you can also go to the ATM outlet you meet to renew the account or the like.
How to Open a Bank Account in Australia
How to Open a Bank Account in Hong Kong
How to Open a Bank Account in China
How to Open a Bank Account in India
How to Open a Bank Account in Japan
How to Open a Bank Account in Malaysia
Opening an account in the Bank of Hawaii can certainly be done smoothly and without constraints. Moreover, there is a service from the customer service that is provided by the bank for all customers. You can get this service at any time, especially on weekdays. Therefore, you can get all kinds of information quickly and precisely.
Mobile Banking Service
Mobile banking services in the digital era are no longer a foreign thing for anyone. The presence of mobile banking is even considered to help make it easier for anyone who wants to get services from a bank. Either opening an account or making transactions can now be done easily when using the services of mobile banking.
Similarly, banking activities in Bank of Hawaii that can be done using the services of online banking. By using this m-banking service, you can operate all kinds of transactions from anywhere. You can also make transactions from home by accessing this bank through online service.
By using online services, you can access the bank in just a matter of minutes by using your devices. You can access the app more easily and know your transaction history. In addition, you can also do all kinds of other transactions that are usually done by account owners of a bank.
Transfez App can help you transfer money abroad more quickly and efficiently. Transfez Business can also help your business in making transactions abroad. For those of you who want to send money to relatives who are abroad because they are studying, working, or traveling, Transfez will be ready to help. This app is available on Android as well as iOS.
Bank of Hawaii becomes one of the bank institutions that can help you to pursue happiness. With the modern banking system, this bank will always be the right solution for you to be able to get better financial service in life. Therefore, this bank can be the best choice for those of you who may want to open a bank account and take advantage of all the facilities available and offered by this bank while staying in Hawaii.