Result for Bank of Industry in Nigeria. Bank of Industry is often abbreviated BOI to be one of the oldest and largest financial institutions in the country where this bank institution operates, namely Nigeria. Until now this bank which is also a Development Financial Institution in Nigeria is owned by the Ministry of Finance Incorporated Nigeria and the Central Bank of Nigeria as well as private shareholders.
The bank has 11 members. It is currently chaired by Aliyu Abdulrahman Dikko. Of course, the bank's operations are expected to always run smoothly so that they can participate in development in the Nigerian region. To find out more clearly about this bank, you can see the following explanation.
History of the Bank of Industry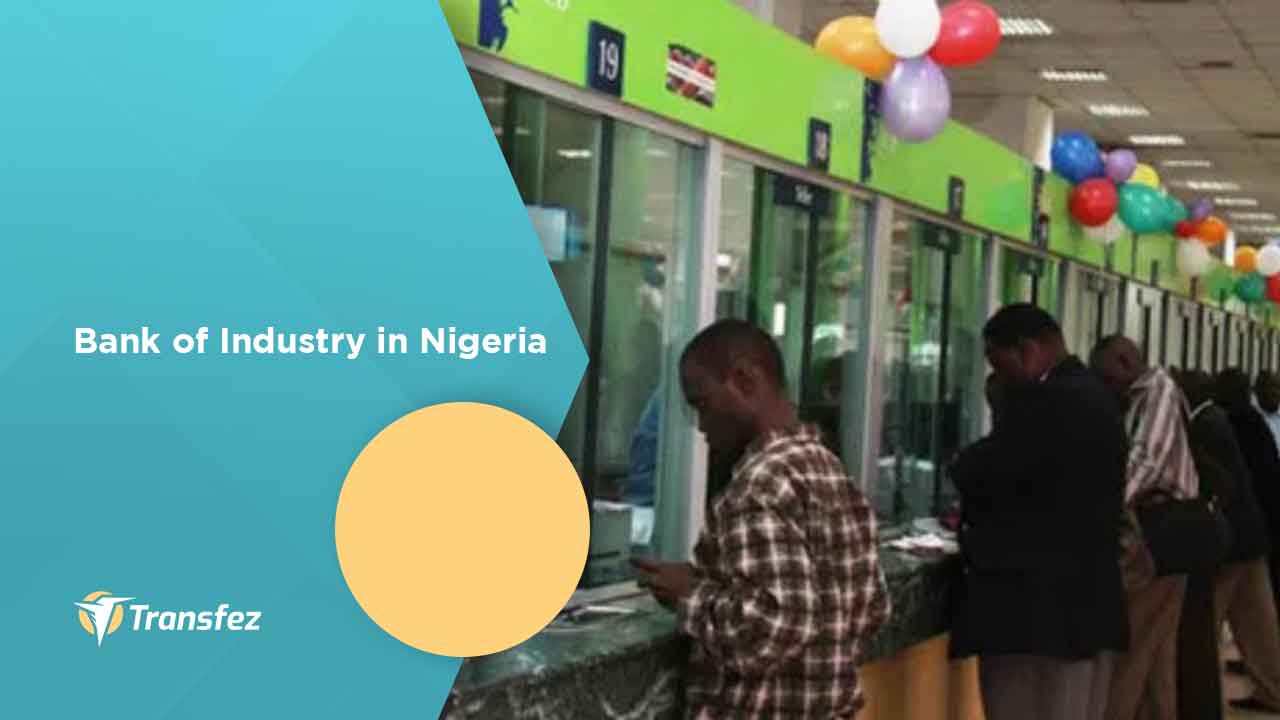 The Bank of Industry, which was rebuilt in 2001, became the oldest and most successful bank institution that took part in development financing in Nigeria. This bank began operating precisely in 1959 under the name Investment Corporation of Nigeria Limited. Then in the year of 1964, the ICON Limited was re-formed to become the Industrial Development Bank of Nigeria under the guidance of the World Bank institution.
Then in 2001, the Bank of Industry was reconstructed from the merger of the Nigerian Industrial Development Bank and also from the Nigerian Bank for Trade and Industry as well as from the National Economic Reconstruction Fund. The bank's stock capital also increased precisely in 2007. Currently, this bank institution has undergone institutional restructuring in terms of operations as well as finance.
Vision and Mission of Bank of Industry
Every bank institution that is present and even undergoes expansion certainly has a specific vision or purpose to reach. From its vision then it will be carrying out a mission that can help bank institutions to be able to achieve these goals or these visions. Similarly, the Bank of Industry or BOI also has a vision and mission to be applied in the institution's operations.
The vision of the Bank of Industry itself is basically to become the leading Development Financial Institution in the African region by presenting the best operational activities in the global sphere.
How to Open a Bank Account in Australia
How to Open a Bank Account in Hong Kong
How to Open a Bank Account in China
How to Open a Bank Account in India
How to Open a Bank Account in Japan
How to Open a Bank Account in Malaysia
In another way, the mission of this bank is to transform the existing industrial sector in Nigeria by providing services in the form of activities that support finance and business for various companies. Therefore, the bank institution will assist, especially for certain things such as the establishment of several large and medium-sized projects to get to small projects.
Bank of Industry Management
As a financial institution that participates in the development, especially in Nigeria, of course, the management of this bank must be able to run properly. Therefore, bank management embodied by the bank's governance model needs to be carried out following the correct procedures.
This bank institution already knows clearly about the picture of its role and responsibilities. It includes the proper management of accounting records. In addition, this activity also includes the preparation and the management of accounting following applicable procedures and carrying out accounting processes following policies adopted and applied continuously. The management of this bank also includes internal control activities to maintain all its assets to prevent fraud or irregularities.
Bank of Industry Service
Similar to any other common bank in the world, as a financial institution, of course, the Bank of Industry also always strives to provide the best services. The main service provided by this bank institution is to provide funds as capital to run a project. To support this service, this bank is not hesitant to cooperate with many local and international development financial institutions including several commercial banks.
In addition, the bank also provides services for the financing of MSME development. Even some of these loans are provided with a grant system to provide the best service. As for supporting medium and long-term financing activities, the bank provides facilities with tenors ranging from 12 to 60 months and above.
This is expected to help a person or companies in the manufacturing sector to make any payments. Furthermore, many other services can help smooth the project, especially in Nigeria.
Products or Funds
As a Development Financial Institution, the bank which is headquartered in Nigeria precisely in Lagos, is also has a variety of products or funds. All products and funds from financial institutions are generally given to support business activities such as MSMEs.
Different types of funds are offered to all industries in various sectors. Such as starting from the fashion and beauty sector as well as the food sector and agro commodities. Funds are also provided to support entrepreneurship for graduates and for young people who are ready to entrepreneurship.
Bank of Industry with everything related to it can certainly be evidence that shows the best service of this financial institution. The above information explains the role of the bank in terms of managing and distributing funds to several government social intervention programs.
Transfez App can help you transfer money abroad more quickly and efficiently. Transfez Business can also help your business in making transactions abroad. For those of you who want to send money to relatives who are abroad because they are studying, working, or traveling, Transfez will be ready to help. This app is available on Android as well as iOS.
Bank of Industry also started partnerships with several government parties from states that distribute funds to revive small businesses. With all sorts of things done by this bank, the presence of the bank is certainly a big role for Nigeria.