Do you know about a home loan? Living in Singapore will need some support, including getting a proper home. While the price of living place in this country is very high. Therefore, many Singapore people select to take a home loan to accommodate this need.
Read Also: A faster and lower cost way from Singapore to Indonesia to
send money.
However, some foreigners or expatriates find issues in deciding which bank offers the best home loan in Singapore. So that an overview of this information can be valuable to help them decide. The following is some short information related to this matter.
DBS Housing Loan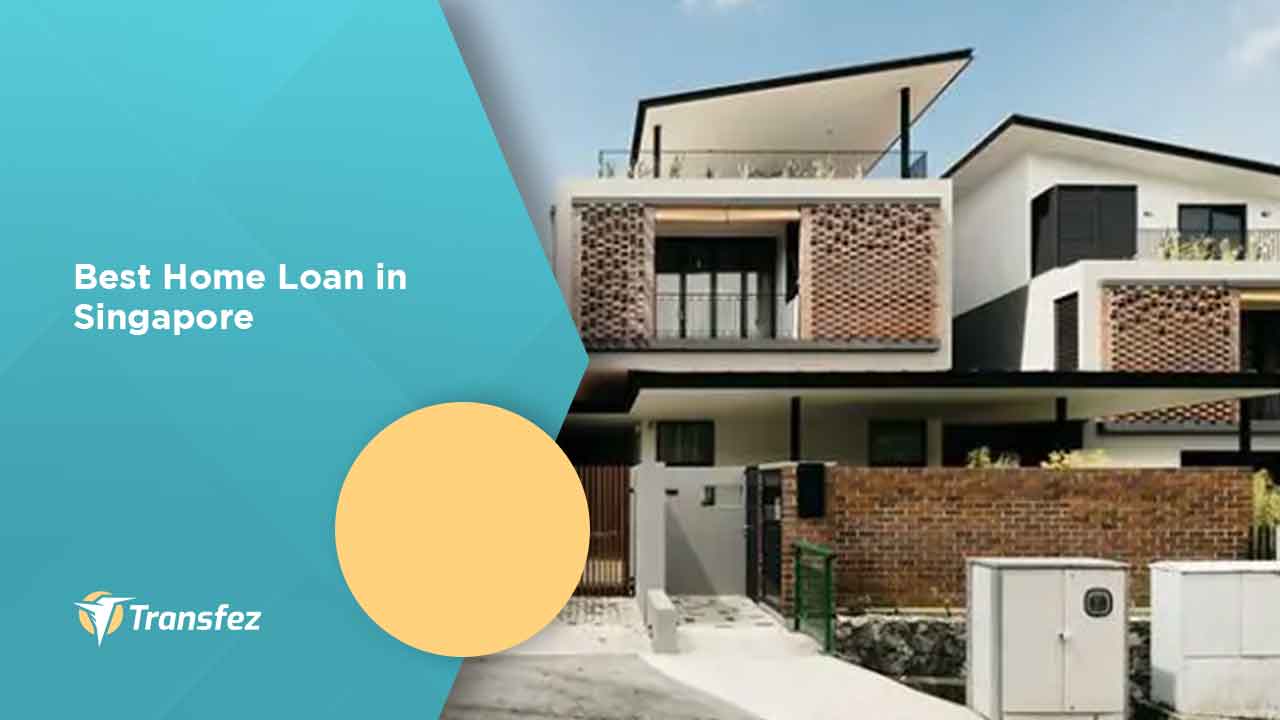 Everyone in Singapore must know about DBS Bank. This is one of the famous and trusted banks in Singapore. DBS offers some plans for a home loan in Singapore. Therefore, it is one of the banks that can help to accommodate the needs of getting a home loan, either for local Singaporean or expatriates.
One of the strengths of the home loan program by DBS is that this program is able to give a transparent rate for its consumers. So that they can make a comparison about the rate and decide, which one is the most suitable with their needs. Furthermore, it also asks for fewer requirements and easy application. Therefore, no wonder DBS is the best home loan in Singapore.
Property Guru Finance
Not only bank institutions, but Singapore also has several financial institutions that can help people to get some financial support. Such as Property Guru Finance which can provide several financial services including home loans. One of the interesting things about the home loan program from this institution is the personal advisor service. Furthermore, this service is free and given to the customer as a special added service when they decide to take any home loan from this institution.
Property Guru Finance has many good reviews from their customer. That is why many Singaporean trust this institution to support their home loan program. So that if anyone in Singapore searches for the best home loan in Singapore, then it can be a good selection to choose from.
Citibank Housing Loan
Citibank is also one of the famous banks in Singapore. It has many customers, not only local Singaporean but also many foreigners and expatriates. Citibank offers various services including a home loan service. Therefore, in case you need some funds to buy a house or an apartment in Singapore, you can try to apply to this bank.
As the best home loan in Singapore, there are many advantages given by Citibank. The bank always offers a low-interest rate for the first two or three years. So that it can be an advantage as a more economic price to get the loan. However, after that usually, the rate can be floating high. So that it is suggested to anyone in Singapore who plans to take the home loan to study the agreement carefully. This can help to avoid further financial problems in the future.
HSBC Home Loan
Another favorite bank in Singapore for locals and expatriates is HSBC. This bank has been established in Singapore for a quite long time. So that it has many customers and is trusted by many people. Not to mention the number of branches and ATMs across Singapore. You can easily perform the financial transaction anywhere you need with easy way.
HSBC also offers home loans for their consumer. They have many programs to support the customer who need some cash to buy a house or apartment. The bank offers a nice rate and gives easy requirements. That is why HSBC home loan is the best home loan in Singapore to consider.
Standard Chartered Housing Loan
Another American bank that is trusted in Singapore is Standard Chartered. It has many services including online services and 24 hours' customer service. So many Singaporean trusts the bank for supporting their account.
Standard Chartered also provide a housing loan program for their customer. So that it can help their customer to get the house they want anytime. However, to get information related to the requirement for a housing loan needs to confirm with the bank. But for sure, it is the best home loan in Singapore too.
Maybank Home Loans
As an Asian bank, Maybank gets trusted by many Singaporean very quickly. It offers various financial services including home loans. So that any customer who plans to buy a house can try to apply for a loan in this bank.
As the best home loan in Singapore, Maybank offers competitive rates compared to other banks. Furthermore, it also asks simple requirements. So that anyone in Singapore can try to apply for the loan service and get their needs accordingly. However, always discuss the loan and the rate with their customer service. So that you can get the best offer from the bank.
By knowing some of the best home loans in Singapore above, you can try to apply for a loan from that trusted bank institution. So that you can start to find a suitable home for you to stay in this country. Mainly for foreigners that just start a new life in Singapore. With a proper loan from the bank institution, getting a home in Singapore can make come true.