BNI Profile Updated 2022. BNI is the first state-owned bank in Indonesia to become a public company after listing its shares on the Jakarta Stock Exchange and Surabaya Stock Exchange in 1996. This makes the BNI profile interesting to know. Currently, there are many customers of BNI, but most of them are not quite familiar with the bank overview.
Swift Code Bank BCA
Swift Code Bank Mandiri
Swift Code Bank BNI
Swift Code Bank BRI
Swift Code Bank Danamon
Swift Code DBS Bank
Swift Code Hana Bank
To help give information about the BNI profile, the paragraphs below will describe several important explanations. So that the customer will feel safe and assured about their decision on creating a bank account in BNI. For further details, see the following paragraphs.
About BNI Profile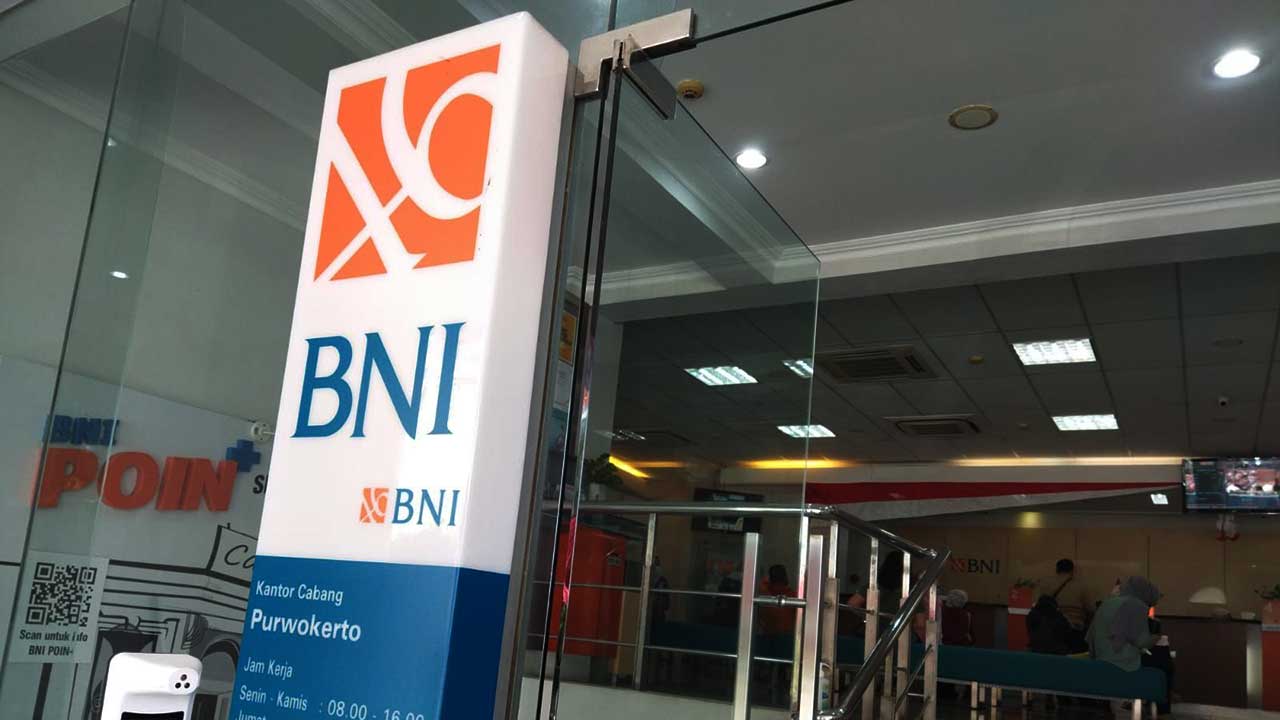 Based on a Government Regulation in place of Law No. 2 of 1946 dated July 5, 1946, Bank Negara Indonesia (BNI) was initially established in Indonesia as the country's central bank. It is under the name "Bank Negara Indonesia." BNI was given this name at the time.
In addition, as a result of Law No. 17 of 1968, the BNI profile was renamed "Bank Negara Indonesia 1946," and it transitioned from being a state-owned commercial bank to have this status. Furthermore, Law No. 17 of 1968 concerning Bank Negara Indonesia 1946 reaffirmed BNI's role as a bank with the mandate to improve the economy of the people and participate in national development.
See Video How To Easily Send Money International with Transfez
History of BNI
After listing its shares on the Jakarta Stock Exchange and the Surabaya Stock Exchange in 1996, BNI became the first State-Owned Enterprise in Indonesia to transition into a publicly-traded company. BNI profile carried out some corporate actions to strengthen its financial structure and competitiveness in the national banking industry.
These corporate actions included the recapitalization process that was carried out by the Government in 1999, the divestment of Government shares in 2007 and a limited share public offering in 2010.
The Articles of Association of BNI have been modified to bring them into conformity with the requirements of the Limited Liability Companies Law No. 40 of 2007, which came into effect on August 16, 2007.
The modification was outlined in Deed No. 46, which was dated June 13, 2008, and made in front of Fathiah Helmi, S.H., a notary in Jakarta. It was based on the resolution of the Extraordinary General Meeting of Shareholders, which was held on May 28, 2008, and it was approved by the Minister of Law and Human Rights of the Republic of Indonesia.
How to Open a Bank Account in Australia
How to Open a Bank Account in Hong Kong
How to Open a Bank Account in China
How to Open a Bank Account in India
How to Open a Bank Account in Japan
How to Open a Bank Account in Malaysia
Museum BNI 1946
Museum BNI 1946 is a museum located in Jalan Lada Number 1, Kota Tua Jakarta, Kelurahan Pinangsia, Taman Sari District, West Jakarta Administrative City, Special Capital Region province of Jakarta. In 1946, the Bank of Indonesia (BNI) commissioned the building of a museum with the specific mission of preserving the institution's history. This museum is today known as the BNI Museum.
The establishment of Bank Negara Indonesia on June 5, 1946, as a result of an initiative taken by R.M. Margono Djojohadikusumo, served as the starting point for the historical explanation. Since October 30, 1946, the explanation continues to focus on the role of the bank as a money dealer and printer for the Republic of Indonesia.
Bank Negara Indonesia is the institution that owns the museum, and the Corporate Communication and Secretarial Division is the department in charge of running it. The collections are shown in the form of safes, old money production machinery, miniatures, photographs of officials, and the logo of Bank Negara Indonesia, which is rotated in and out of view throughout the exhibit.
All of these collections were gathered from the many different branches of Bank Negara Indonesia that are located throughout Indonesia.
Vision and Mission
BNI profile has an important vision and mission in performing its task as a government bank. The details vision and mission as listed in the paragraphs below.
BNI's Vision is to be the Leading Financial Institution in Service and Performance on an ongoing basis. While BNI's mission consisting of several points such as:
• Providing excellent service and digital solutions to all customers as the main choice business partner.
• Strengthening international services to support the needs of Global Business Partners.
• Increase the value of superior investments for Investors.
• Creating the best conditions for employees as a place of pride to work and excel.
• Increase awareness and responsibility to the environment and society.
• Become a reference for the implementation of compliance and good corporate governance for the industry.
BNI Profile Awards
Currently, the BNI profile receives many awards from the Indonesian government. Every year there are various awards accepted, such as Digital Brand Awards 2018, CSA Awards 2019, PR Indonesia Awards 2020, Economic Review-V-2020 Award, and many more.
These awards become proof that the BNI profile is increasing better every year. Furthermore, the bank grows very fast and is trustable in many areas of Indonesia.

CSR of BNI
BNI is dedicated to bringing together the efforts of many stakeholders and combining their energies to accomplish the Sustainable Development Goals (SDGs). The implementation of sustainable finance is one way that BNI demonstrates its commitment to the environment and a sustainable future.
The concept refers to a sort of organizational responsibility for the impact on society and the environment. By engaging in behavior that is both ethical and transparent.
Transfez App can help you transfer money abroad more quickly and efficiently. Transfez Business can also help your business in making transactions abroad. For those of you who want to send money to relatives who are abroad because they are studying, working, or traveling, Transfez will be ready to help. This app is available on Android as well as iOS.
Those are all the overviews on the BNI profile. With this information, there is a wider explanation of the bank. Not only around its product and services but also the history of the bank and its current activities for the community too.