BRI profile is one of the interesting things for customers to know, especially those in Indonesia. As one of the state-owned banks, of course, the bank has many advantages. Not only that, but the history of the establishment of this bank is also quite worth knowing.
Therefore, the following information will provide a comprehensive explanation related to the BRI profile. Starting from the history, the background of the formation of the bank, to the vision and mission it has. This includes what the development of BRI bank is like in the present. Follow the information further below.
About BRI Profile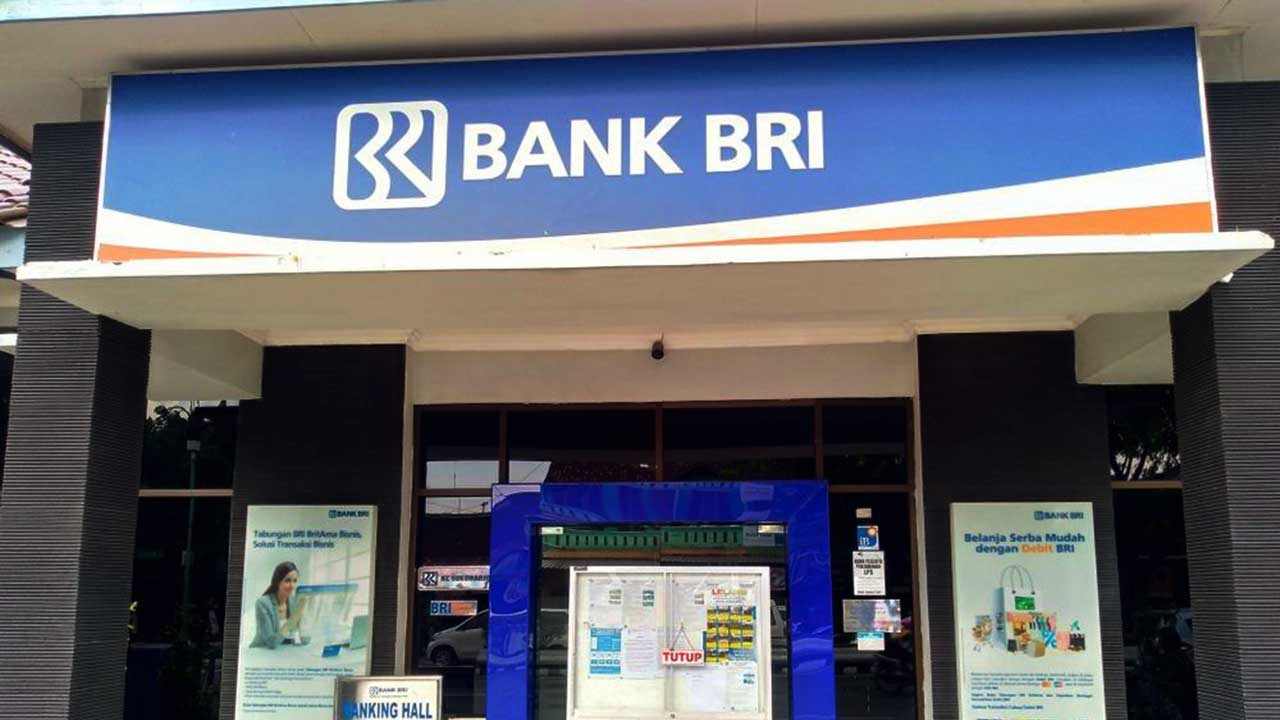 BRI profile, with over 120 years of experience, always provides convenience and speed in responding to various customer needs. Millions of customer transactions are managed 24 hours a day, seven days a week through widespread service facilities across the country, backed up by excellent banking services.
Along with the country's growth and development, Bank BRI dynamically continues to innovate to meet all forms of banking service needs while remaining consistent with our determination to be a key partner in Indonesia's economic development.
The Beginnings of BRI
Initially, Raden Bei Aria Wirjaatmadja founded Bank Rakyat Indonesia (BRI) in Purwokerto, Central Java. It is a financial institution that serves Indonesians. The institution was founded on December 16, 1895, and became known as BRI's birthday.
Based on Government Regulation No. 1 of 1946 Article 1, it was stated in the period following the Republic of Indonesia's independence that BRI was the first Government Bank in the Republic of Indonesia. During the 1948 war for independence, BRI's operations were temporarily halted, and it only resumed operations after the Renville agreement in 1949 by changing its name to Bank Rakyat Indonesia.
Vision and Mission of BRI Profile
There is some important information related to the vision and mission of this bank. For those who want to know the details of the BRI profile, then the vision and mission are important to understand.
Bank BRI's business activities are governed by a vision and goal that assists companies in staying focused on achieving success. This vision and mission enable Bank BRI to aim for idealism by reminding management and staff that they are working together for the same goals, which will contribute to the company's long-term success.
BRI's vision is to become the most valuable banking group in Southeast Asia and champion of financial inclusion. While the mission includes the followings:
Giving Your Best
Conducting the best banking activities by prioritizing services to the micro, small, and medium segments to support the improvement of the community's economy.
See Video How To Easily Send Money International with Transfez
Providing Excellent Service
Providing excellent service with a focus on customers through professional human resources and having a performance-driven culture, reliable and future-ready information technology, and productive conventional and digital work networks by applying operational principles and risk management excellence.
See Also List of Swift Codes Bank in Indonesia
Swift Code Bank BCA
Swift Code Bank Mandiri
Swift Code Bank BNI
Swift Code Bank BRI
Swift Code Bank Danamon
Swift Code DBS Bank
Swift Code Hana Bank
Works Optimally and Well
Providing optimal benefits and benefits to interested parties (stakeholders) by paying attention to sustainable finance principles and excellent Good Corporate Governance practices.
Current BRI
According to the Banking Law, BRI's status has changed to that of a limited liability company since August 1, 1992. BRI's ownership was still 100 percent in the hands of the Government of the Republic of Indonesia at the time.
The Indonesian government decided to sell 30% of the bank's shares in 2003, transforming it into a public company known as PT Bank Rakyat Indonesia (Persero) Tbk. until today.
Sarana NTT Ventura, a subsidiary of Bahana Artha Ventura, was acquired by BRI in early 2019. As part of the company's plan to enter the venture capital business, it changed its name to BRI Ventures.
BRI acquired one of the business units of the BRI Workers' Welfare Foundation, Bringin Sejahtera Artamakmur Insurance, or BRINS, at the end of 2019. This is part of the company's strategy to enter the general insurance market.
How to Open a Bank Account in Australia
How to Open a Bank Account in Hong Kong
How to Open a Bank Account in China
How to Open a Bank Account in India
How to Open a Bank Account in Japan
How to Open a Bank Account in Malaysia
Products of BRI Profile
BRI's commitment to always get closer and meet the needs of customers wherever they are makes BRI at the forefront of innovating to create the best banking services for Customers.
Therefore, it is not surprising that there are several superior products in the BRI profile. Some of these products include the following.
• Bank products include a wide range of deposit accounts, including Britama Rupiah, Britama Valas, and others. As a result, the buyer will be able to safely invest their money in the product.
• There is also a community-focused financing product. The first is microcredit for small businesses. Then there are commercial credit loans, which are granted to various businesses across the country.
• Customers of BRI profile can also take advantage of financial services. Bill payment, internet transactions, and RTGS money transfers are all part of the service. That if a customer needs to make a money transaction, they can do so quickly.
Transfez App can help you transfer money abroad more quickly and efficiently. Transfez Business can also help your business in making transactions abroad. For those of you who want to send money to relatives who are abroad because they are studying, working, or traveling, Transfez will be ready to help. This app is available on Android as well as iOS.
With information about the BRI profile, of course, it is quite clear that the bank is indeed worth considering. Especially for people in Indonesia, this bank can be an alternative attractive choice. With a wide range of products provided, many benefits can be obtained. Therefore, there is no need to hesitate to invest and open an account at BRI.