Chase credit cards are useful for dealing with needs that may appear suddenly or suddenly. Anyone who holds and uses chase credit cards is often considered a citizen with a high economic level. It can also be said that only people from high-end economies use the facilities of this type of credit card.
Chase credit card itself is issued by JP Morgan which is a well-known financial services company in the world. Then, of course, the service it provides has very good quality. Even the credit card he issued is considered a prestigious product.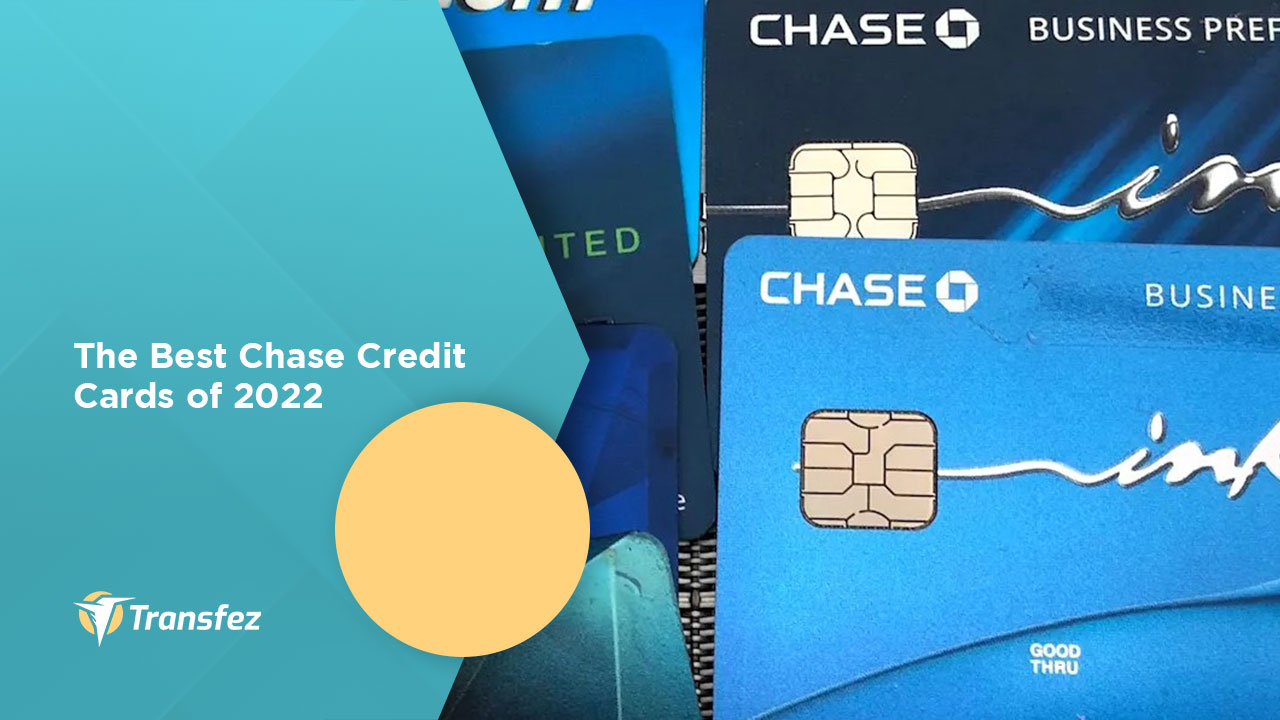 JP Morgan Chase itself is a bank company that is included in the category of the largest bank in the world. Of course, there are various types of credit cards issued by JP Morgan Chase.
Each of these credit cards certainly has its benefits and uses. To find out more about this Chase product you can listen to the following explanation.
1. Travel credit card
Some of you may like to travel or travel far anywhere. This traveling activity may always be a very fun thing. It will be even more fun if you're traveling activities are accompanied by a credit card that can be used at any time. Chase understands the needs of those of you who like to travel and travel until the issuance of a travel credit card.
This type of Chase credit card is divided into two, namely Chase Sapphire Reserve and Chase Sapphire Preferred. From the looks of it alone, this travel credit card already looks luxurious and elegant with a predominance of dark colors. Of course, you will become more interested if you know all the advantages.
In general, every holder and user of this card will get an impressive profit or reward. Because every use of this card can increase the amount of your bonus. So you can make as many purchases as possible while on the go so that the bonuses will be more and more. It's just you have to at least understanding and knowing correctly about the cost of using a credit card must be achieved.
2. Card for cashback
The next type of Chase credit card is a card for cashback. From the name alone, it should be understood that the use of this credit card will be related to cashback.
This card also consists of two types, namely Chase Freedom and Chase Freedom unlimitedly or unlimitedly.
Some Chase credit cards don't involve any special rewards. But credit card issuers also provide other options to improve card facilities and benefits for their holders. In this case, there is also an option for those who want a credit card through a cashback reward.
Send Money Easily to Different Countries
How to Send Money to South Korea
How to Send Money to Hong kong
How to Send Money to China
How to Send Money to Malaysia
How to Send Money to Japan
With this simple cashback credit card, you can get a bonus. This additional incentive offer you can get so that the profits are increasing. So if you make a purchase then later the entire purchase can be combined.
From the merger of purchases later you will get the bonus. As for unlimited cards, of course, bonuses can also be obtained. This can happen if you do the shopping process with the bonus category.
This card also provides flexibility, especially in bonus redemption. There are even contactless payments available and no annual fees.
3. Cards for business
There is also a Chase credit card for businesses that also provide certain facilities for the older members. Chase credit cards these series are indeed made and intended for business owners. Of course, business owners who can use this card are those who meet certain conditions.
This card consists of two types. The first type of card is the chase ink business cash card. While the second type of card is the credit card of chase ink business choice.
See Video How To Easily Send Money International with Transfez
Similar to the various types of cards that were previously, credit cards for this business also have benefits. One of them is the additional rewards that you can get when using this credit card.
For example, additional prizes in the form of bonuses are liked by every customer. Therefore, this card is considered profitable for business owners. Good for startup business owners and also long-running business owners. All the benefits obtained from using this credit card are certainly good for your financial condition.

4. Student credit card
There is also another type of Chase credit card, namely credit cards for students. What students mean in this case are students who can manage finances.
A student who has studied in college is very suitable to build credit. But of course, you have to use it with responsibility. This student credit card from Chase has no annual fee.
In addition, you are also not charged flowers for use for six months. These different types of student credit cards are also present and you can choose from them. Starting from Chase Freedom Unlimited Student and Chase Freedom Flex Student and other types.
Transfez App can help you transfer money abroad more quickly and efficiently. Transfez Business can also help your business in making transactions abroad. For those of you who want to send money to relatives who are abroad because they are studying, working, or traveling, Transfez will be ready to help. This app is available on Android as well as iOS.
 
Chase credit card giving various types above you can get. In addition, all the benefits can also be used as much as possible. Of course, the use of each credit card is carried out based on procedures. Then later this Chase credit card can be really useful.