If you travel to Singapore, it would not be complete without a visit to the Civic District Singapore. It is the cradle of modern Singapore. It was initiated as a master plan in 1822 by Singapore's founder, Sir Stamford Raffles.
How to Open a Bank Account in Australia
How to Open a Bank Account in Hong Kong
How to Open a Bank Account in China
How to Open a Bank Account in India
How to Open a Bank Account in Japan
How to Open a Bank Account in Malaysia
The Civic District Singapore is the best urban planning area, with segments along the Singapore River marked for use and new House buildings built for the needs of a thriving commercial establishment. The following are more details explanations of it.
Building Restoration in Civic District Singapore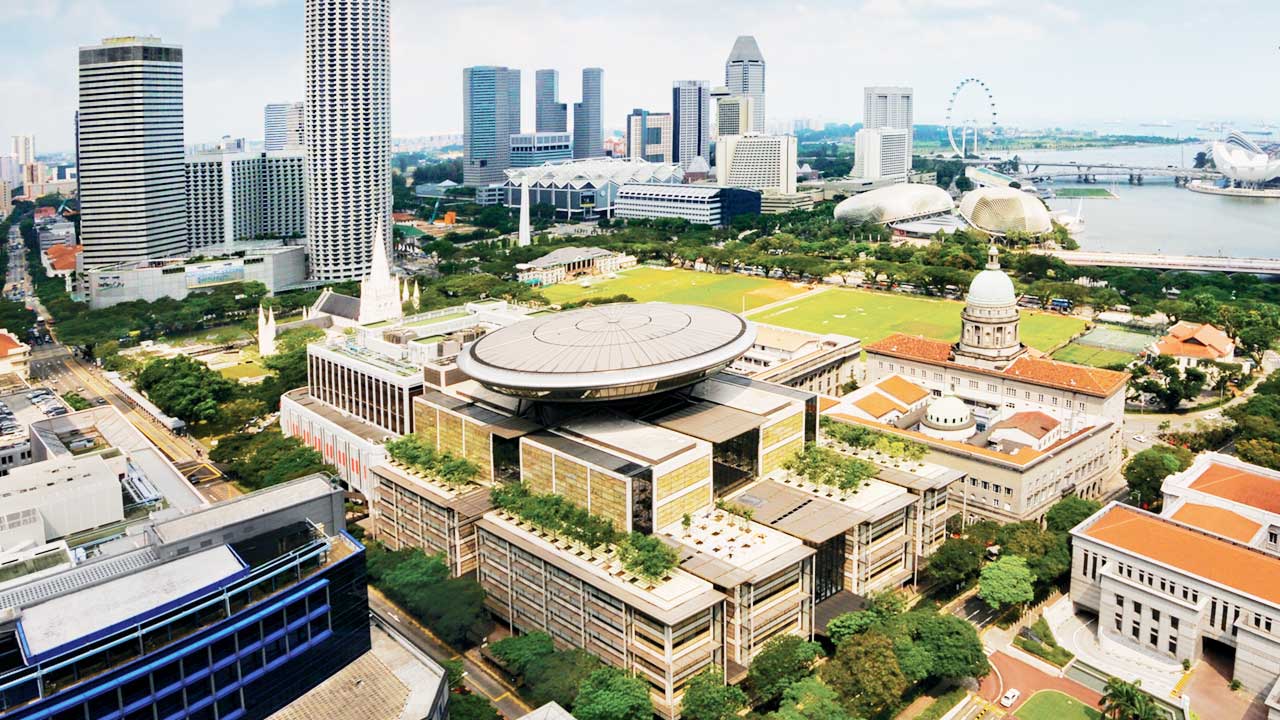 In Civic District Singapore, some of the country's most historic buildings have been restored and given new life. If you are looking for a lam Singapore Parliament building, then it will be the Maison des Arts, built-in 1827 for the Courts and other government offices. For those of you who love art, then you should not miss the Museum of Asian Civilizations, with its original neoclassical architecture. You can also join the music at the nearby Victoria Theatre and Concert Hall, which was built in 1862 and reopened in July 2011 after four years of renovations.

In 2015, the former City Hall and Supreme Court have renamed the National Gallery of Singapore, showcasing the world's largest collection of Southeast Asian art, including works by Singaporean artists. In addition, if you are asked to visit the 'Choppers', what you will find is not the food, but rather the Civil War monument in honor of the civilians who died during the Japanese occupation.
Interesting Places Along Civic District Singapore
When you take a short walk through the area, then you will come to Esplanade Park, with historical landmarks such as the Lim Bo Seng Monument and the Cenotaph. Directly opposite is What's So Interesting About Singapore's Civic District? Explore Our Guide!
Located in the heart of Singapore, the Civic District Singapore is known as an art hub. Thanks to its proximity to museums, historic buildings, and craft shops. You can explore the beautiful area with amazing restaurants, bars, and shops. Below are the locations that you can visit in the Civic District of Singapore.
National Gallery of Singapore
The gallery is home to the world's largest collection of local and Southeast Asian art, no wonder the National Gallery of Singapore is a treasure. When you enter the magnificent building, discover its modern interior and facilities. Afterward, you can rest at one of FandB's facilities, including the smoke and mirrors rooftop bar. This National Gallery of Singapore is located at the address: 1 St. Andrew's Road, Singapore 178957.
See Video How To Easily Send Money to 50+ Countries
National Museum of Singapore
This National Museum of Singapore is one of the magnificent museums dating back to 1887, this colorful building is the oldest museum. Inside the colonial exterior of the 19th century, you will find modern multimedia exhibitions showcasing the rich history and culture. There is also the annual Singapore Night Festival, which brings the museum to life with art displays and interesting light installations. The National Museum of Singapore is located at 93 Stamford Road, Singapore 178897
St Andrew's Cathedral
The oldest Anglican church that is hard to miss, it is a white neo-Gothic structure among the magnificent modern buildings. Built-in 1852, it was also used as a makeshift hospital during the Japanese occupation. If you are in the area, be sure to go inside to see the various memorials and dedications. St. Andrew's Church is located at 11 St. Andrew Street, Singapore 178959.
Raffles Singapore
You will have an unforgettable experience if you visit this one place. Raffles Singapore opened in 1887, becoming the most prestigious hotel in the city. Old-world romance blends with luxury in this colonial-style hotel, which has housed some of the world's most famous figures and characters, including the Duke and Duchess of Cambridge. There are only suites here, each with elegant antique furnishings and lush tropical garden views around it. Raffles Singapore Is located at 1 Beach Road, Singapore 189673
Send Money Easily to Different Countries
How to Send Money to Hong kong
How to Send Money to China
How to Send Money to Malaysia
How to Send Money to Japan
National Library
The National Library is the city's largest public library with 16 floors of reading materials and an endless collection of Singapore's literary and editorial heritage. There is also a theatre center, exhibition hall, and reception and events room on the top floor of the National Library located at 100 Victoria Street, Singapore 18806.
Mint Toy Museum
You can release your childhood memories through 50,000 antique toys and collections at the Mint Toy Museum. This toy has been imported from more than 0 countries, from the 18s of the 0s to the 1980s. You can also explore four space-themed levels, characters, and childhood favorites, as well as collections. Mint Museum of Toys is located at 26 Seah Street, Singapore 188382
Verification Transfez Account for Indonesian People in Singapore
Wet Bras Complex
If there is one place you can sneak, it is the Wet Bras Complex. This classic five-story building has a craft shop, a printing service, and a bookstore. It's no wonder it's called The Book City of Singapore. This place is also suitable for those of you who like to collect beautiful photos for you to post on social media.
Download Transfez App
Transfez App can help you transfer money abroad more quickly and efficiently. Transfez Business can also help your business in making transactions abroad. For those of you who want to send money to relatives who are abroad because they are studying, working, or traveling, Transfez will be ready to help. This app is available on Android as well as iOS.
That's what Singapore's Civic District is all about and all its beauty. You can invite your family, spouse, or relatives to come to this place and explore all these places. Then you can have an extraordinary experience.