The best attractions in Clarke Quay Singapore provide visitors with a wide variety of additional things to see and do. Most of these are not exclusively focused on the area's vibrant nightlife scene. Clarke Quay is certainly well-known for its enticing assortment of bars and clubs as well as its breathtaking restaurants that are located along the water. But this district has so much more to offer.
The majority of the most highly regarded attractions in the area of Clarke Quay Singapore are within easy walking distance of MRT stations. Furthermore, it features a wide variety of activities and cultural tours that are appropriate for all ages and are best experienced during the daytime. After the sun goes down, you would still have plenty of time to take advantage of the vibrant nightlife that Clarke Quay has to offer. For more information about this area, see the following paragraphs.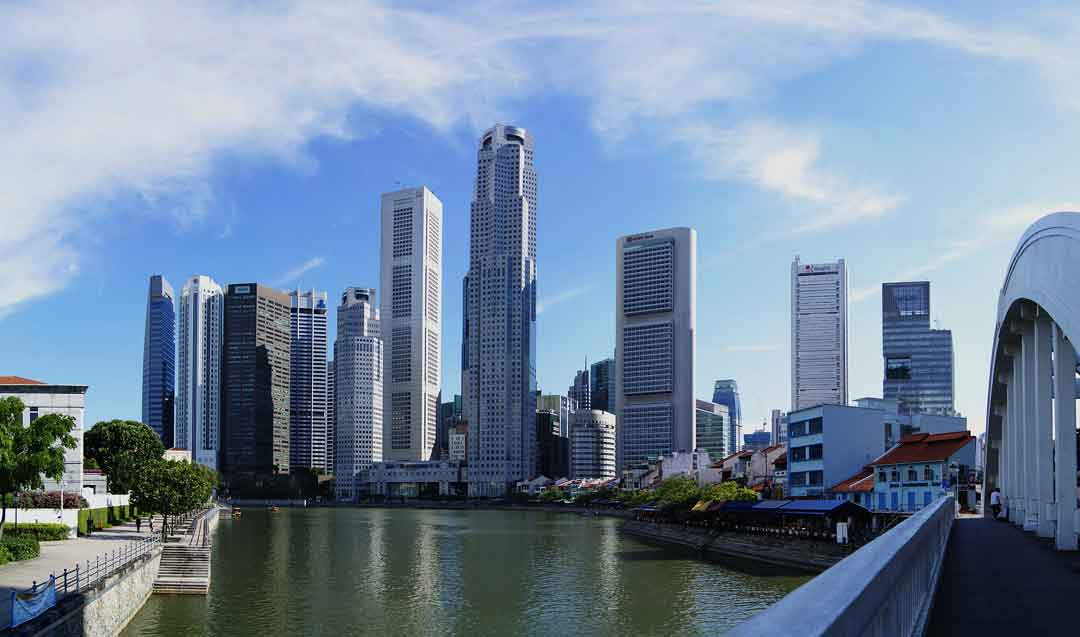 About Clarke Quay Singapore
Singapore's second governor and governor of the Straits Settlements from 1873 to 1875, Sir Andrew Clarke played an important role in establishing Singapore as the primary port for the Malay states of Perak, Selangor, and Sungei Ujong. Clarke Quay was named in his honor.
On the waterfront, Clarke Quay is also a street that has been transformed into a pedestrian mall. East Street and West Street in north Kampong Malacca were renamed Clarke Street in 1896 when the area was renamed, Clarke Quay. Clarke Street, like Clarke Quay, has been transformed into a pedestrian mall in recent years.
Clarke Street is referred to as gi hok kong si au (), which translates to "behind the new Gi Hok Kongsi" by the Hoklos (Hokkien) (house). Near Carpenter Street was the new Gi Hok Kongsi. The Chinese term Cha Chun Tau means "jetty for boats carrying firewood" and only relates to the southern bank around Read Bridge. A small jetty here was home to tongkangs bringing firewood from Indonesia. When it came to firewood, Teochews were the primary players.
See Video How To Easily Send Money to 50+ Countries
What to do in Clarke Quay
Cruise on the Singapore River
A bustling nightlife scene is at the core of Clarke Quay thanks to the Singapore River's central role. The river, on the other hand, provides much more than just a lovely setting for grabbing a bite or a drink. Up to Clarke Quay, passing through Boat Quay, and terminating at Marina Bay, there are boat cruises available that will take you along the river's full length.

It passes under ancient bridges including the Clemenceau Bridge and the Anderson Bridge, as well as Singapore's most recognizable sights like the Merlion and Esplanade, before finally emptying into the Strait of Singapore.
The Boat Quay
Clarke Quay Station is just a short walk away from Boat Quay, a stretch of water between North Bridge Road and Anderson Bridge. One of the primary attractions in the region, whether you're strolling along the water's edge or enjoying the amazing views from one of the nearby cafés, is this water's edge.
Our top recommendation is to visit the Clarke Quay stretch of North Bridge Road, which straddles the river. From there, you can see Singapore's soaring financial district to the east, as well as the magnificent Marina Bay Sands, which hosts a laser display every evening at 8 p.m. and 9:30 p.m. local time. Next, explore one of the waterside streets, which are lined with vibrant bars and restaurants.
Send Money Easily to Different Countries
How to Send Money to Hong kong
How to Send Money to China
How to Send Money to Malaysia
How to Send Money to Japan
A visit to the Asian Civilization Museum.
Clarke Quay and Raffles Place MRT stations are both within easy walking distance of the Asian Civilizations Museum. To better understand Singapore's rich history, visitors can peruse the museum's extensive collection and exhibits.
Even if you don't consider yourself a history buff, you should set aside at least two or three hours to peruse the many exhibits and galleries. The Asian Civilizations Museum, with its 14,000 square meters of floor area and 1,300 artifacts from all around Asia, chronicles everything from the discovery of the island state to its well-documented colonialization and cultural diversification up to the current day.

How to Get to Clarke Quay Singapore
Because it is not a transfer station, the Clarke Quay Station is only located on one of the MRT Lines in Singapore, and that line is the North-East Line. On the map of Singapore's rail system, the North-East Line is illustrated with a purple color. If you want to know whether or not you need to switch lines to go to Clarke Quay Station, you can check the rail map at the station where your journey begins. Two stations are next to Clarke Quay Station:
The Station in Chinatown
The Dhoby Gaut Railway Station
To get to Clarke Quay, you will need to change trains at Chinatown Station and use the North-East Line instead of the Downtown Line. There are chances to transfer between three different lines at Dhoby Gaut Station. Those are The North-East, North-South, and Circle Lines.
Download Transfez App
Transfez App can help you transfer money abroad more quickly and efficiently. Transfez Business can also help your business in making transactions abroad. For those of you who want to send money to relatives who are abroad because they are studying, working, or traveling, Transfez will be ready to help. This app is available on Android as well as iOS.
 
Those are all some interesting information about Clarke Quay Singapore. Those who spend the holiday in Singapore shall not miss this awesome area. So that more places in Singapore with excellent views and attractions can be explored.