Whenever someone decides to live in Bulgaria, the most important thing to consider is the cost of living in Bulgaria. This is important to help people estimate the overall cost needed to stay and live in this country. It is also a good parameter to determine the number of the salary to receive so that it can accommodate the needs while living in Bulgaria.
As one of the interesting countries to stay, a lot of tourists come to visit Bulgaria every year. Some foreigners even decide to stay longer in the country. Either to run a business or to perform any preference jobs here. Therefore, the information of this cost of living becomes an important parameter to know. For more information, related to this cost, the following paragraphs will help to show the overview.
Cost of Living in Bulgaria Related to Accommodation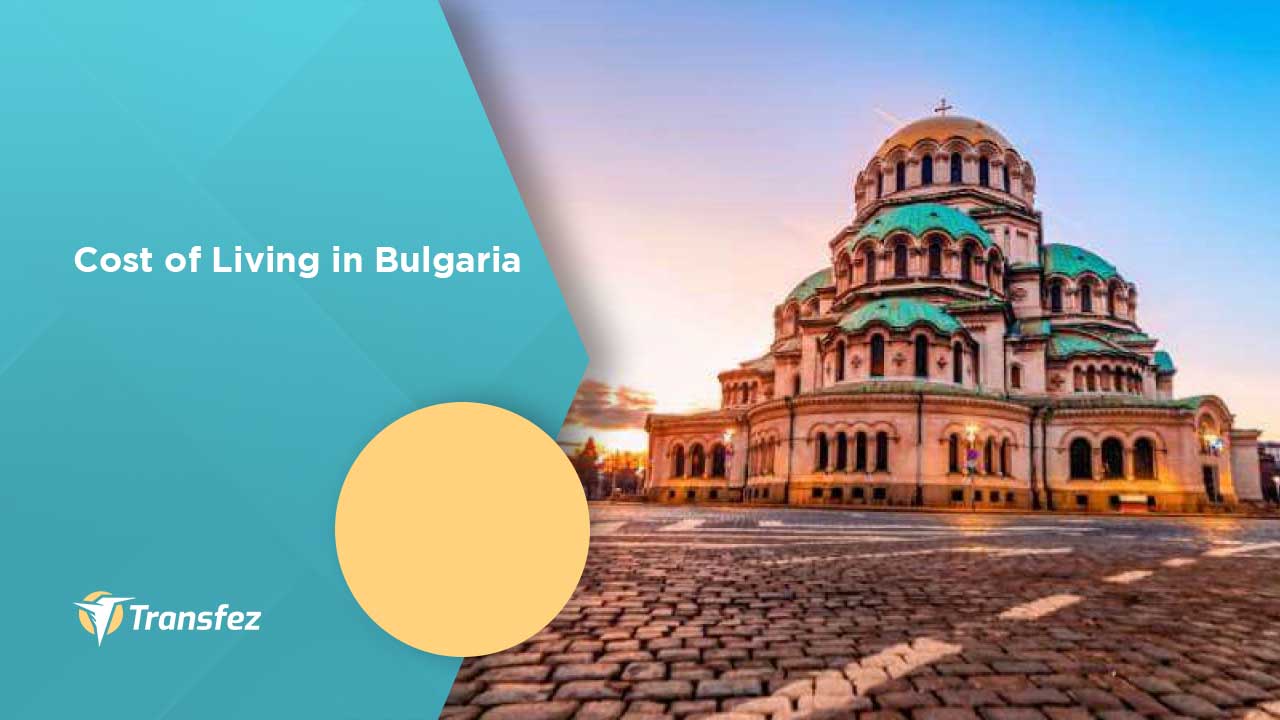 The first information that is important to know is the overall expenses needed for accommodation in the country. There is much selection of living place according to the needs and the budget. A single person might be looking for a studio unit apartment or looking for a two-bedroom apartment with sharing option. While if you stay in Bulgaria with your family, you may need a house to rent or at least a two-bedroom apartment.
Transfer Money Easily to Different Countries
How to Transfer Money to Hong kong
How to Transfer Money to Philippines
How to Transfer Money to Australia
How to Transfer Money to Turkey
How to Transfer Money to United Kingdom
How to Transfer Money to Japan
See Video How To Easily Send Money Overseas
In general, a one-bedroom apartment in Bulgaria costs 500 Bulgarian Lev per month. While if you decide to have a three-bedroom apartment, then you shall spend up to 700 Bulgarian Lev per month. For those who plan to share a room, it will be more economical. You can save up to 200 Bulgarian Lev per month with this method.
Cost of Living in Bulgaria Related to Transportation
The next expense to consider is the cost of transportation while you stay in Bulgaria. There are also a lot of options for your daily transportation. Starting from using public transportation such as bus or train, or selecting taxi for your common daily transportation. For those with enough budget, you might even want to buy a car to help you with the issue of daily transportation. Mainly if you move to Bulgaria with family and children.
A daily ticket for public transportation can cost around 1.17 Bulgarian Lev, but a monthly pass will cost you around 50 Bulgarian Lev. If you choose a taxi, then you shall pay for 1 Bulgarian Lev at first with 0.9 Bulgarian Lev per kilometer. Meanwhile, if you own a car, then the gasoline in the country will cost you 2.19 Bulgarian Lev per liter.
Cost of Living in Bulgaria Related to Meal
Another crucial expense to count on is the cost of your daily meal. There will be a different price for each meal you select to consume every day. Buying food in a restaurant will charge you more money rather than cooking at home. Therefore, you must carefully select which option suits your income and monthly salary.
If you prefer to have a meal in fast food restaurant, at least you need to spend 10 Bulgarian Lev per meal. While a restaurant can charge you 12 Bulgarian Lev per meal. This can be more economic if you prefer to cook. Since the price of 1kg rice is 2.5 Bulgarian Lev, the price of 1kg chicken fillet is 9.4 Bulgarian Lev, and the price of 1kg of banana is 2.6 Bulgarian Lev. It means you can save for more days if you choose to cook your food at home rather than having a meal outside every day.
Cost of Living in Bulgaria Related to School
When you come to Bulgaria to study, then you need to get an overview related to the tuition fee in the area. For those who plan to get their degree in this country, you shall make sure that the tuition fee of the university is aligned with your financial capability. The same way if you move to Bulgaria with your children and plan to take them to a playground or elementary school. Then the school fee must be one of your considerations.
For information, the cost for a playgroup is around 500 Bulgarian Lev per month. While if you take your child to an elementary school, then you have to spend up to 700 Bulgarian Lev per month. For university, a more expensive cost will be needed.

Average Salary Income in Bulgaria
Along with the information about the cost of living in Bulgaria above, the next important information to get is the average salary in the country. So that anyone who decides to take a job in this area will get some good overview related with the monthly income. As information, the average salary of Bulgarian people is about 1,150 Bulgarian Lev per month.
Transfez App can help you transfer money abroad more quickly and efficiently. Transfez Business can also help your business in making transactions abroad. For those of you who want to send money to relatives who are abroad because they are studying, working, or traveling, Transfez will be ready to help. This app is available on Android as well as iOS.
 
Those are some overview related to the cost of living in Bulgaria. With the information, now everyone who plans to visit the country can estimate their expenses while staying in Bulgaria. Furthermore, it is also a good way to consider how much cost to provide at first if you want to stay in the country. It can also help to negotiate your salary so that you can properly live in Bulgaria as your expected.