Everybody has known that the cost of living in Dubai is not cheap. However, is it that high for those who live and work there?
If so, then what is their main cost?
Living in Dubai can be interesting for many expats. The city is modern, advanced and has a lot of entertainment.
Otherwise, living in this country will be expensive especially if your pay is not high enough.
Well, to answer these questions, let us check out the cost of living in Dubai that people spend monthly or annually.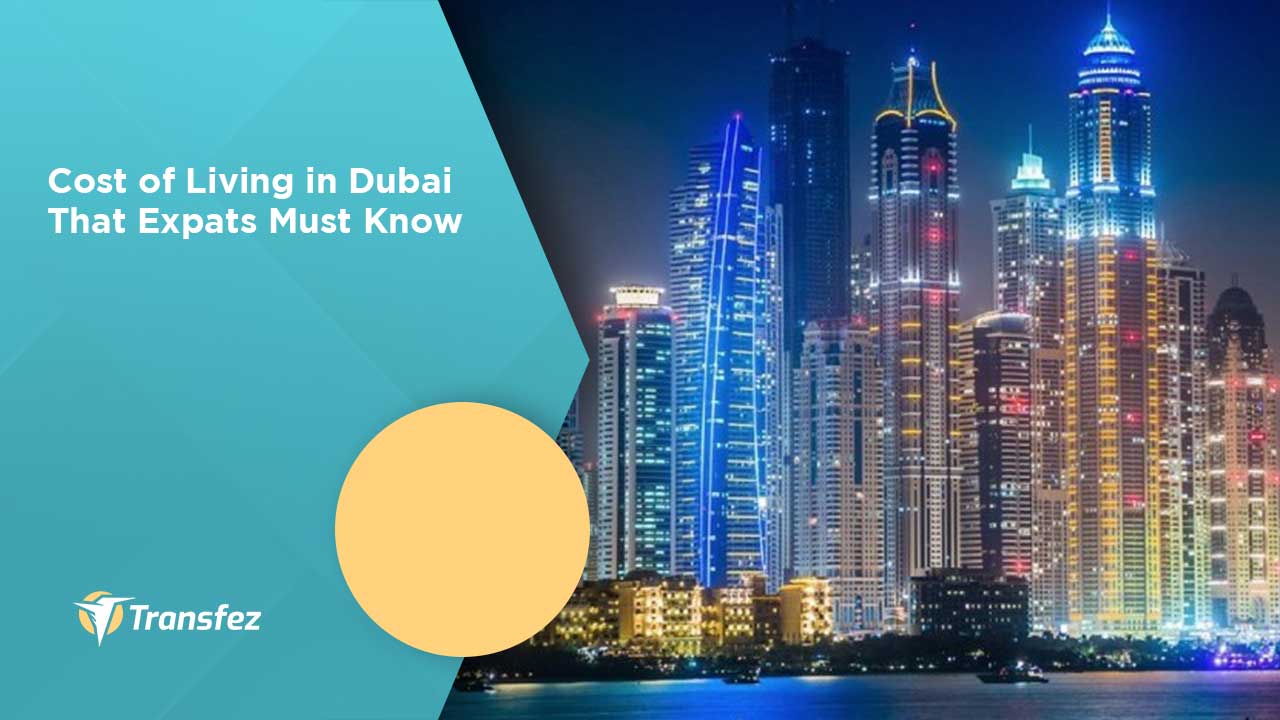 Type of Jobs & Average Wage in Dubai
Dubai is one the best places for those who have great skills in developing software or other skilled professions.
They have the best companies and the highest salaries. The average salary is around 2,580,000 AED per year or around 70,280 USD.
The highest salary comes from a project or finance manager that can reach up to AED 239,000 per month.
As for normal workers such as a civil engineer or mechanical engineer the average salary is around AED 55,000 – AED 74,000 per month.
Even though it is lower than the jobs above, this rate is higher than in other countries.
Daily to Monthly Expense
After knowing the average salary, it is time to see the details of the cost of living in Dubai. Is it the most expensive in properties? Or from daily utilities? Let us check it out!
1. Household & Utility Cost
Whether you have your own house or renting an apartment, the internet and utility costs become your responsibility.
Normally, people will spend around 1,000 AED per month on this expense. However, it can be a bit less if you are quite economical.
On the other hand, the cost living Dubai can be more expensive if you use an employ live in such as a housekeeper or a gardener.
Also, remember that the weather in Dubai can be hot!
2. Grocery Shopping
For daily households such as vegetables, rice, and meat in Dubai is still affordable. They can cost around 10-40 AED, depending on where you buy them.
However, for those who want to buy luxury import products, do not worry because Dubai has them all too! It provides from Russian caviar to cheese smoked salmon here.
See Video How To Easily Send Money Overseas
3. Transportation Cost
Many people who live in Dubai prefer having their vehicle, whether they rent or buy it.
Buying one can be expensive, therefore most prefer to lease a mid-size car that can cost around 2,500 AED per month.
As for the fuel, it is quite affordable too, because it only costs around 2 AED per liter. So, in a month, you will only need 100 AED to fill up the tank.
Despite the cheap price to lease a car, Dubai also has superb public transportation.
The monthly pass for a bus is less than 300 AED, whereas for single-use it only costs a maximum of 5 AED.
Send Money Easily to Different Countries
How to Send Money to USA
How to Send Money to Singapore
How to Send Money to China
How to Send Money to Malaysia
How to Send Money to Japan

4. Healthcare
A great thing about living in Dubai is the employees have great public healthcare. Most of the companies provide health assurance for them. However, the government has provided great programs to help people who do not work in a company. On average people only need to pay around 262 AED per visit.
Transfez App can help you transfer money abroad more quickly and efficiently. Transfez Business can also help your business in making transactions abroad. For those of you who want to send money to relatives who are abroad because they are studying, working, or traveling, Transfez will be ready to help. This app is available on Android as well as iOS.
After all the counting, the cost of living in Dubai can reach up to 2,000 AED – 5,000 AED, depending on how you live. It is a bit expensive, but still below other big cities such as Hongkong or New York.