Cost of living in Sweden. Living in Sweden is a dream for many foreigners. Sweden is known for its beautiful view and its wealth. Therefore, every year many people are willing to try their luck moving to this country.
That is why information about the cost of living in Sweden is one of the popular things. With regards to this matter, all information related to accommodation cost, transportation cost, meal cost, and some other cost becomes important.
However, not many specific overviews related to the cost of living in Sweden are provided. Therefore, it is a valuable thing to get to know how much money to spend when you decide to stay in this country. To help with this need, the following paragraphs will give some overview related to the cost of living in this country. Furthermore, it helps to give information on how much income is ideal for living in this country.
Common Cost of Living in Sweden for Single Person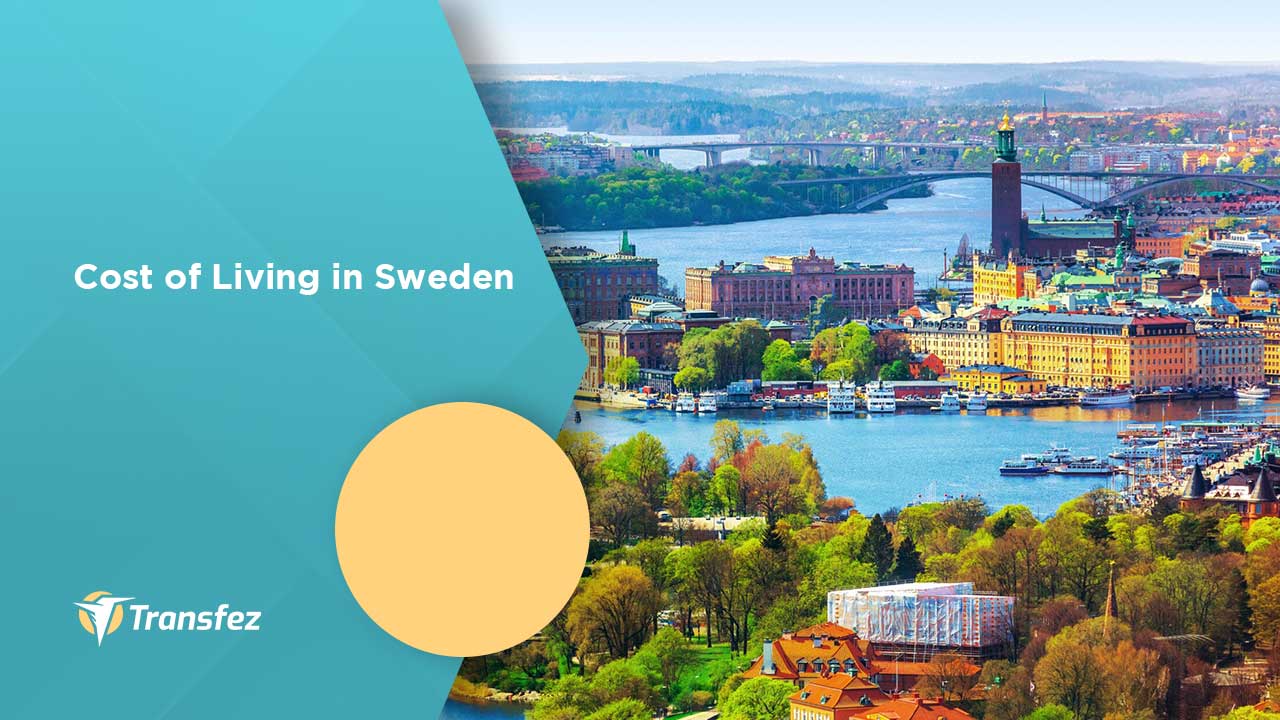 The first information will be a benefit for single who plans to move to Sweden. It is good news that a single person will be able to stay in Sweden with a minimum of 1,500 USD. The minimum cost needed without rent is less than 1,000 USD. Therefore, if you want to stay alone in your apartment, you just need to add 600 USD per month. But if you are willing to share a room, then you will need less than this number.
Even though Sweden is more expensive than other countries in Asia, but this place offers less cost than other countries in Europe or the USA. That is why people love to stay in this place and spend time enjoying the beautiful moment around the country. Furthermore, many attractive places in Sweden can be a great memorable moment. Therefore, living in Sweden can be one of your fantastic experiences. Mainly for those who are still single and wish to have more life experience by traveling overseas.
Transfer Money Easily to Different Countries
How to Transfer Money to Turkey
How to Transfer Money to United Kingdom
How to Transfer Money to Germany
How to Transfer Money to Netherland
How to Transfer Money to France
How to Transfer Money to Spain
Common Cost of Living in Sweden for Family
For a couple or a family of four, living in Sweden is still a good choice. Most couples will spend around 1,500 USD to 1,800 USD per month exclude accommodation. Therefore, they will be able to live for 2,500 USD only. This cost can be lower if try to reduce many expenses such as deciding to shop for groceries rather than get a meal in the restaurant. Furthermore, using public transport can be the cheapest alternative to have your day to day activities around the country.
It shall be noted that the minimum salary in Sweden is around 2,800 USD. Therefore, it will be enough to cover a couple for one month. This leads many couples who challenge a new life after marriage to plan to stay in this country. Not only giving some pleasure moment, but it also gives an enjoyable experience to live in Sweden. Since this country is famous for its beautiful natural view. It makes Sweden one of the favorite countries in the world to stay.
See Video How To Easily Send Money Overseas
This is also a reason why some families also decide to stay in Sweden. A family of four will need around 3,000 USD to 3,500 USD per month to live in this country. If both parents decide to have a job, then it will suffice to cover a proper life in Sweden. Not to mention that the education cost in Sweden is very low. It requires around 150 USD to 200 USD only per month for one child either to go to a playgroup or a primary school full day. Therefore, the education fee in Sweden is considered quite low.
Important Components on Cost of Living
Whenever you plan to move to this country, remember that the cost of living in Sweden affects by several important points. First is the accommodation, second is a meal, third is transportation, and the rest includes school and leisure. Therefore, once all these important points are covered, it means you will be able to properly stay in the country.
Every aspect that leads to the cost of living in this country can consider more economic than other countries in Europe.
The apartment rental charge and meal cost are not too expensive. While in the other way, the average income in Sweden is quite high. For expatriates with good skills, they might be able to reach more than 4,000 USD per month in this country. This makes Sweden is one of the dream countries. Despite its cold weather. But, anyone with a good job and business will be able to enjoy a proper life in Sweden.

Transfez App can help you transfer money abroad more quickly and efficiently. Transfez Business can also help your business in making transactions abroad. For those of you who want to send money to relatives who are abroad because they are studying, working, or traveling, Transfez will be ready to help. This app is available on Android as well as iOS.
 
Those all the information related to the cost of living in Sweden. With the above overview, it will be easy to give an estimate cost for your monthly expenses while in that country. So that you can also figure out how much salary is worth enough to receive. With enough amount of money in Sweden, you will get a nice and comfortable living in the country. Therefore, make sure you had been considered all the information above before moving out to Sweden.