Cultural diversity in Singapore is a fusion of elements and influences from Malay culture, South Asian culture, Southeast Asian culture, and Eurasian culture. Throughout its history, Singapore's culture has undergone significant shifts, becoming ever more international. People of Austronesian who moved to Singapore from Taiwan were the first to have an impact on the country's indigenous culture.
See Video How To Easily Send Money to 50+ Countries
Cultural diversity in Singapore was further impacted and inspired by many Chinese dynasties and other Asian countries over many years. Which eventually resulted in the formation of the eccentric and distinctive Singaporean culture that we witness today. For further information related to this diversity, check the following articles.
Singapore Language Diversity
English, Malay, Tamil, and Mandarin Chinese are the official languages of Singapore. Malay is also widely spoken. Because this is a country that was formerly a colony, English is the language that is used both orally and in written form the most. Because it is the lingua franca in Singapore, it is the language that is used in the court system. As well as the public service and administration sectors, as well as in trade and commerce.
When it comes to written expression, Singapore uses British English. On the other hand, the term "Singlish" refers to the spoken and colloquial variety of Singaporean English. Only about 15–17 percent of Singaporeans can communicate in Malay, even though it is the official language of the country.
Only in the Singaporean national song, in military instructions, and orders and citations does it appear officially. The majority of people living in this country can communicate adequately in English as well as one of the three other languages that are spoken here. Their mother tongue may be any one of these languages.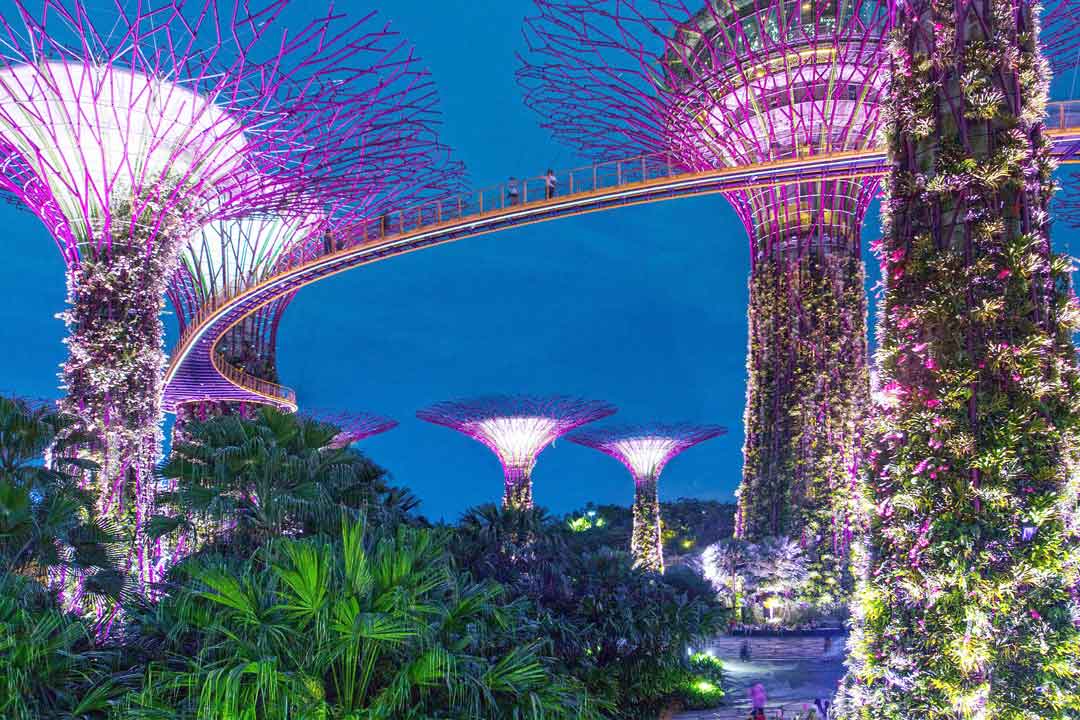 Festival in Singapore
Many religious festivals occur throughout the year, influencing cultural diversity in Singapore. The National Day Parade has been held since 2005 to commemorate the country's independence. Besides this, Singapore's public holiday list reflects the country's racial, religious, and linguistic diversity. Christmas, New Year's Day, and Vesak Day (the death of Buddha) are among the guaranteed ones. These include Pongal, Thaipusam, Buddha Jayanti, and Haji Raya.
Singapore Food Festival, Singapore Art Festival, and Singapore Night Festival are among the cultural festivals held annually in August at the Bras Basah Bugis art enclave. During the Hungry Ghost Festival, Buddhists feed the deceased's souls. Between May and June, the Bedok Reservoir hosts the Dragon Boat Festival. Where dragon-shaped boats oared by a dozen or more people race. The Mid-Autumn Festival, also known as the Lantern Festival, is another one of the country's greatest events.
Send Money Easily to Different Countries
How to Send Money to Hong kong
How to Send Money to China
How to Send Money to Malaysia
How to Send Money to Japan
Heritage Cultural Diversity in Singapore
When you return to Singapore, where your parents or grandparents were born, you may feel like you've returned home. The cultural diversity in Singapore may welcome you as one of their own. But, some Singaporeans reject you because they believe you lack the properties to the country.

However, when you return to Singapore, this is the greatest time for you to discover how you define yourself. People with US passports can learn about other cultures, get involved in their communities, and build bridges across cultural divides. Those who are interested in preserving their family's history will have additional opportunities to do so.
Cultural Diversity in Singapore, Race, and Ethnics
The majority of Singapore's residents are of Chinese, Malay, or Indian heritage. However, the country's total resident population is made up of about 30% foreigners. People of Chinese origin comprise 75 percent of Singapore's population. Making them the country's economic and political leaders. Racism can be combated by legislation, and cultural diversity in Singapore can be promoted. For example, through the use of ethnic quotas in the distribution of housing.
As a result, interethnic marriage is still stigmatized and racial prejudice exists. Notably against Singaporeans of Malay and Indian heritage as well as Asian immigrants. Even though some Singaporeans insisted that racism doesn't exist in Singapore. The subject of racism has been a popular topic of discussion in recent years despite being previously taboo. While most locals will be friendly to you as a foreign student, you should be aware that some may make assumptions about your ethnicity.
Social Economics Status
In terms of dining establishments, Singapore provides a wide range of choices to suit any budget. If you're looking for a cheap meal in Singapore, you'll find plenty of options. Most Singaporeans dine out every day because the cost of food is so low. Food courts, hawker centers, canteens, and coffee shops offer some of the finest bargains.
If you're on a budget, you'll be able to eat cheap noodles and rice dishes, as well as traditional breakfast and other local delicacies. There are some restaurants in the area that offer reasonably priced Western and other international cuisines too.
Download Transfez App
Transfez App can help you transfer money abroad more quickly and efficiently. Transfez Business can also help your business in making transactions abroad. For those of you who want to send money to relatives who are abroad because they are studying, working, or traveling, Transfez will be ready to help. This app is available on Android as well as iOS.
Cultural diversity in Singapore is a result of both the island's indigenous people and the British who colonized it in the nineteenth century. Islanders were mostly of Malay descent until it became a trade port for the British East India Trading Company. Which brought in people of Chinese and European descent. With its rich history and sophisticated technology, Singapore has become one of the most vibrant and multicultural cities in the world.