Continuing education after school can be done domestically or abroad. For those of you who want to continue to study at Delhi top university, several things need to be considered. One of them is language ability, self-competence, and cost.
See also how to send money easily from Indonesia to India with Transfez App
As one of the big countries, India has several well-known universities based on the 2022 Asian Universities Ranking. Including Delhi, there are several universities or institutes that worth to be considered as below.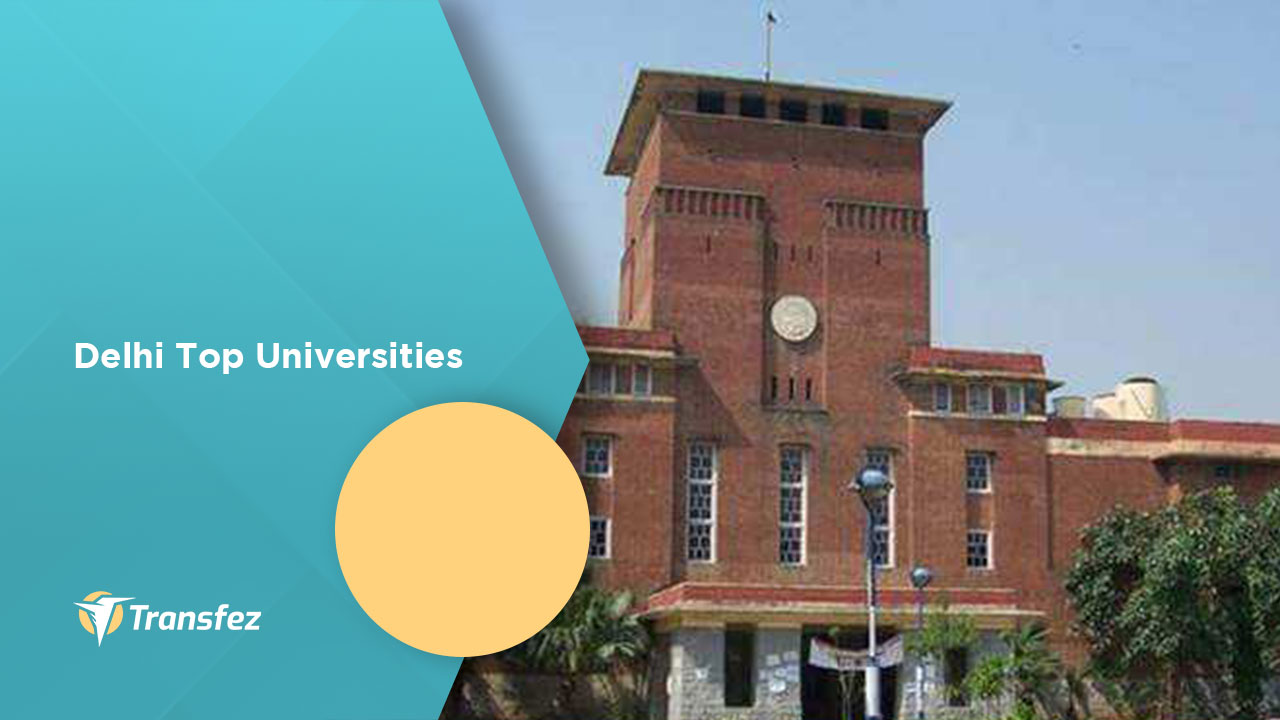 University of Delhi
Located in the Indian capital, New Delhi, the quality of the University of Delhi is recognized as one of the best in the country.
Often referred to as Delhi University (DU), this place has spawned many great figures, including Amitabh Bachchan, Aung San Suu Kyi (Nobel Peace Prize winner from Myanmar), and Rahul Bajaj (head of the Bajaj Group Company). As a Delhi top university, it is fully funded by the government.
See Video How To Easily Send Money International with Transfez
Indian Institute of Technology Delhi (IITD)
IITD is ranked as the 38th best university in Asia according to the QS Ranking, with a total score of 74.5 from the maximum score of 100.
There is no need to doubt the quality of this institute because IITD has succeeded in producing great world figures, ranging from scientists, businessmen, and professors to novelists.
Not only that but IITD as the Delhi top university also actively organizes various international events and sends its students to conduct collaborative research with students from overseas campuses.
JNU Delhi – Jawaharlal Nehru University
Another name for the top MCA university in India is JNU Delhi – Jawaharlal Nehru University. The university provides a good MCA program with a tuition fee of around 3,955 rupees.
Although it is quite expensive, it is worth knowing that this university is one of the best universities in India. So, it is not surprising that many local students are interested in continuing the master's program at the venue. Therefore, it is a good consideration of choice for the best MCA program in India.
Amity Institute of Education – [AIE], New Delhi
Amity Institute of Education is also Delhi top university that provides many interesting majors to select from.
It is also having many facilities to support the student to finalize their study here. From the bachelor's degree program up to the doctoral program, there are many subjects that are worth considering here.
Therefore, it shall be one of the lists to compare for anyone who plans to continue studying in New Delhi. Furthermore, to be informed that the tuition fee of this university is around 67,000 rupees.
IGNOU Delhi – Indira Gandhi National Open University
Indira Gandhi National Open University (IGNOU) is Delhi top university and has been established in 1985. This university is located in New Delhi and is famous for its fairly good grades and rankings in the country. So, it is not surprising that the university is a place of preference for many scholars to continue to a higher level.
However, if you want to make sure to be admitted to the university, pay close attention to the administrative and technical requests requested. In addition, also consider tuition fees to be able to join the university. Reportedly the university requires 72,000 rupees to be able to join the MCA program.
JMI New Delhi – Jamia Millia Islamia
Next, there is also JMI New Delhi – Jamia Millia Islamia which is the Delhi top university that worth considering. Because this is one of the universities that are the target of many undergraduate graduates to continue their education related to computer science at the master's level.
This university was founded in 1920, so it can be said to have quite a lot of experience related to education in the field of computer science. In addition, the university only requests a low tuition fee.
So, it can be said to be quite cheap compared to other similar institutions in the country. Therefore, it is quite interesting to consider Jamia Millia Islamia as one of the options.
See Also Articles About Top Universities in the World
Top University in USA
Top University in Canada
Top University in Texas
Top University in France
Top University in Florida
Top University in California
Top University in Pune
Top University in UK
Top University in China
Top University in Asia
Top University in Australia
National Law University (NLU), Delhi
If searching for a good place to study law in Delhi, then National Law University can be the answer. This Delhi top university provides many selections of majors and subjects about the law.
Therefore, it is a good selection for those who wish to get some good knowledge about it. Furthermore, the university also has many supporting facilities. So that it can guarantee to provide the best support for their student in finalizing their study there.

Maulana Azad Medical College
Maulana Azad Medical College is another Delhi top university that focuses on medical majors. The university was established in 1959 and has a good rank with a prestigious mark among other universities in this country.
Therefore, no wonder that many students are keen to continue their medical studies in this place. Not to mention that the university also provides various courses and programs with interesting affordable tuition fees.
As Delhi top university there are indeed many advantages offered above. Therefore, it is not surprising that graduating from the university means being able to get the dream future.
Transfez App can help you transfer money abroad more quickly and efficiently. Transfez Business can also help your business in making transactions abroad. For those of you who want to send money to relatives who are abroad because they are studying, working, or traveling, Transfez will be ready to help. This app is available on Android as well as iOS.
 
Therefore, do not be discouraged if you want to continue a higher education level in New Delhi. Make choices and try your best to be admitted to the best Delhi universities mentioned earlier.