For consumers outside of Singapore, there may not be many who understand Dyson Singapore. As for those who live in the region, of course, they are quite familiar with this one name. Especially since Dyson itself is a pretty good and interesting product. So many locals in Singapore use the product.
Nowadays, if you want to own Dyson Singapore products, of course, you don't need to experience more difficulties. Because Dyson has developed an online shopping system that is easier and provides a more enjoyable experience for consumers. For more details about the services and products in it, see the following explanation below.
See Video How To Easily Send Money International with Transfez
About Dyson Singapore
Singapore serves as a hub for Dyson's research and engineering teams, as well as commercial, advanced manufacturing, and supply chain activities. In Singapore, over 1,400 Dyson employees work, 560 of whom are engineers and scientists.
Dyson Singapore opened the doors to the Singapore Technology Centre in 2017, firmly establishing Dyson at the core of Singapore's global innovation cluster. The center combines hardware, software, and sophisticated manufacturing skills from the country's highly trained workforce.
Top Singapore Culture Shock for Expatriates
10 Famous Singapore Food Street You Will Love
Bank of Singapore: History, Services, and Reputation
The facility is located near the National University of Singapore amid a vibrant start-up environment. As a result, Dyson is at the forefront of the region's cutting-edge technology development.
Dyson Singapore plans to spend S$1.5 billion on its future in Singapore over the next four years. Its ambitions to employ over 250 engineers and scientists in robotics, machine learning, AI, high-speed electric digital motors, sensing and vision systems, connection, software, power electronics, and energy storage demonstrate its commitment.
Building on its existing worldwide programs, the funding will also support continuing university research programs to promote product development.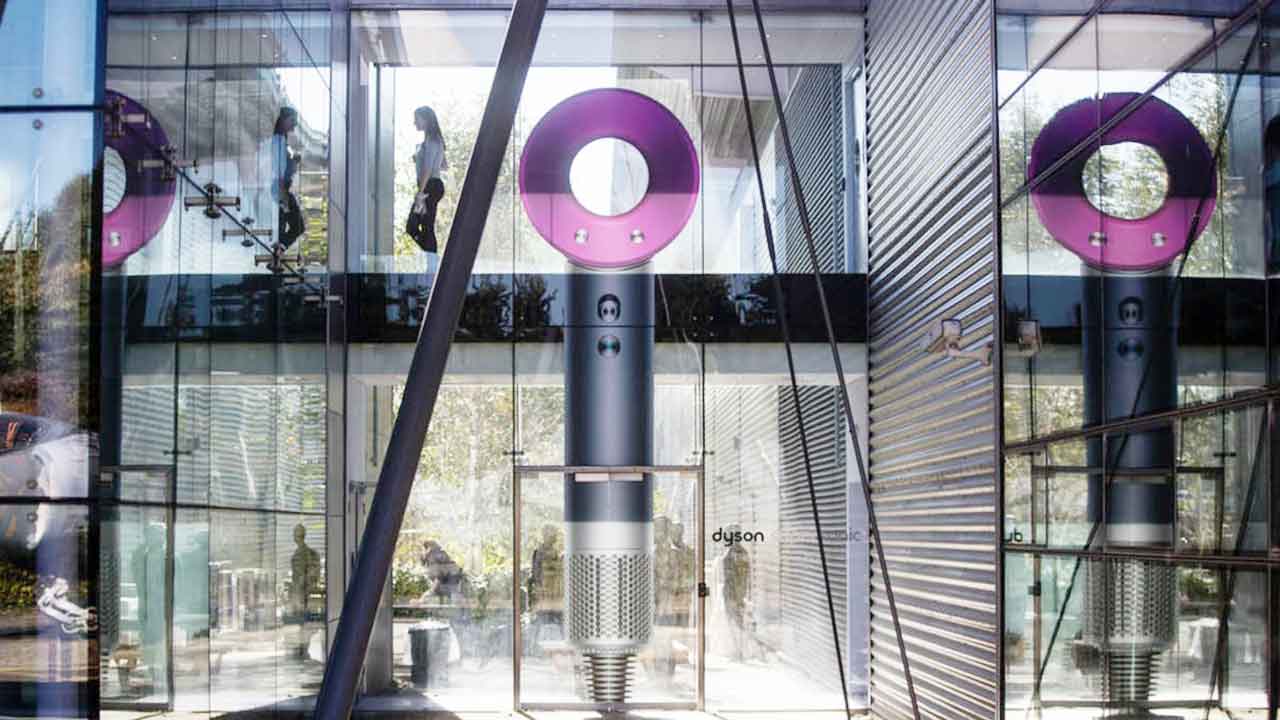 Products from Dyson Singapore
There are various products from Dyson Singapore that are available in the market. Each product was developed with great technology through a good invention as explained above. Some of the famous products from Dyson are listed in the following points.
Vacuum Cleaners
There's a Dyson vacuum for every requirement, from deep cleaning to removing pet hair. Dyson's simple tool assists you in selecting the best one for you. Therefore, Dyson vacuum cleaners are one of the most favorite products.
Hair Care
Dyson's hair care innovation protects the consumer from high heat injury. With a greater emphasis on control and less on heat. Therefore, the hair care product from Dyson Singapore is worth considering.
Air Purifier
Learn about Dyson air purifiers and fans. Advanced home air purification and cooling. Dust, allergies, and viruses are all captured by this device. It also continually eliminates formaldehyde and removes 99.95 percent of pollutants as tiny as PM 0.1 and gases.
Dyson Singapore Online Shop
To help make it easier for consumers to get products from Dyson Singapore, there is a well-built online shopping site. So that consumers who want to get every product from Dyson can get it quickly. Therefore, online shopping services are one of the recommended services to obtain the latest Dyson products.
Especially in this day and age, where shopping online is the most appropriate option to do. More time and energy can be saved in that way. Furthermore, there are several advantages to shopping online through this online store. Some of the benefits include:
• The majority of online retailers use completely automated order and payment processing, allowing customers to shop whenever it is convenient for them.
• An online store may be updated whenever you want, at little or no cost. Things like introducing new product lines, reorganizing your catalog, or launching a flash sale may be done immediately.
• Another advantage is that social and search pay-per-click advertisements may be easily turned on and off in real time.
• A physical store that does not offer things onlin
Dyson Singapore Offline Stores
There are several reasons for buying offline rather than online. This is the basis why Dyson Singapore decide to have offline stores too. Some of the advantages of buying offline as listed below:
• Before you buy, try it out
Hands-on experience with our newest technology, with Dyson Experts demonstrating how it works and what makes it distinctive.
• Advice from a Dyson Expert
Your inquiries have all been answered. With personalized advice from experts in our technology.
• Gift wrapping Special offers
From personalized machines and display boxes to wax-sealed gift wrapping, it's a personalized experience.
Dyson technology functions differently. So the greatest way to comprehend it is to live it. That's why Dyson Singapore established the Dyson Demo Store, a location where science and engineering can be experienced firsthand.
Every customer may also get special services, offers, and support from Dyson Experts right here. The location of the offline stores is listed in the following:
• Dyson Demo Store – VivoCity
• Dyson Service Centre & Demo Store – Capitol Singapore
• Dyson Demo Store – Beauty Lab Funan
Transfez App can help you transfer money abroad more quickly and efficiently. Transfez Business can also help your business in making transactions abroad. For those of you who want to send money to relatives who are abroad because they are studying, working, or traveling, Transfez will be ready to help. This app is available on Android as well as iOS.
That's a glimpse of Dyson Singapore. Starting from the product information offered to how to do online shopping on the official website. With the information above, for those who want to shop for Dyson products, of course, there will be no more difficulties. Both those in Singapore and those in other regions. With online technology, this product can be obtained easily.