Perhaps you frequently use the e-wallet application on your smartphone. Naturally, the application provides payment simplicity while also being vigilant in promotions. We unconsciously use it for various purposes, including purchasing credit, paying for electricity, and purchasing food.
How to Open a Bank Account in Australia
How to Open a Bank Account in China
How to Open a Bank Account in India
How to Open a Bank Account in Japan
How to Open a Bank Account in Malaysia
It is not surprise that most consumers utilize more than one electronic wallet due to their ease. But further, than that, what exactly is an e-wallet?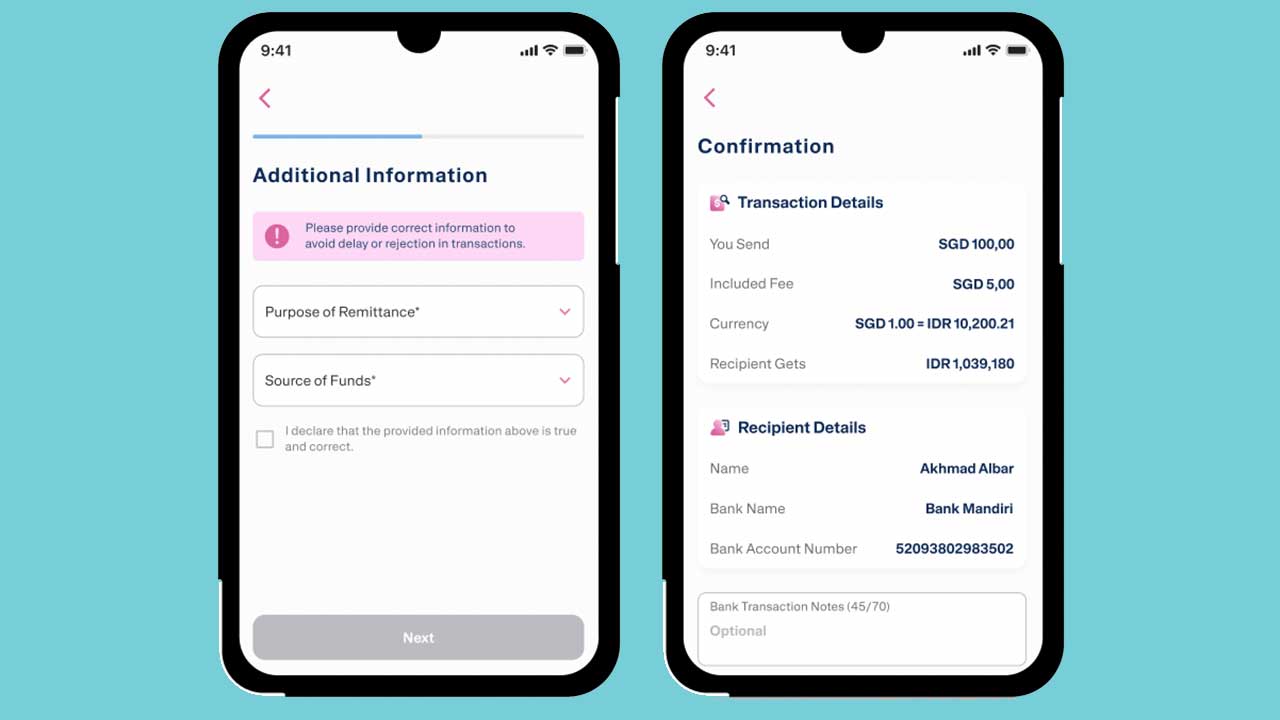 About E-wallet
An e-wallet or electronic wallet is a digital wallet service that allows you to accumulate funds, make payments online, and keep track of every transaction you make. Digital wallets are software that support you to transact more quickly, both offline and online. Its application is unquestionably more in line with the evolution of online business today.
This system can keep track of every transaction. From the balance that enters or exits the account to the number of transactions made and the details of the transactions made. All of these benefits are not available in physical wallets. Since you must refrain from using actual money.
As a result, the use of electronic wallets is expanding and more common. Especially now that it has been deemed a legitimate payment method in many countries. It can help to support a secure, efficient, and smooth payment system.
E-wallet Transaction System
In this application, the transaction system is pretty straightforward. You can make payments in a variety of places if you have an account and make top-ups or top-ups.
E-wallets also enable registered users to conduct secure and convenient online payments. This is because customers can simply enter the phone number to which they want to pay or receive money. You can make an offline payment by scanning the barcode.
The user registers for the service by providing comprehensive information. Furthermore, users can top up their balance and be ready to transact. The user's balance will be automatically debited while performing online or offline transactions by scanning the barcode.
For example, while purchasing hosting services online, you have the option of paying with QRIS. The transaction amount will be displayed on your electronic wallet after you scan the barcode. After that, payments can also be made.
Swift Code Bank BCA
Swift Code Bank Mandiri
Swift Code Bank BNI
Swift Code Bank BRI
The Benefits of Electronic Wallet
As a new break in the payment system, e-wallets bring many benefits to their users. That is why many people around the world choose to select this kind of payment. In general, the following are the benefits of using this electronic wallet.
1. Online Transaction
Electronic wallets are mostly used to conduct online transactions. Paying for groceries online, for example. Furthermore, it has gotten simpler due to the increased integration of the services with multiple platforms.
2. Money Transfer
One of the advantages of using an e-wallet is the ability to transfer payments. Both the transfer of funds between users of the same electronic wallet's service and the transfer of funds from it to the bank account are supported. This certainly makes it easier for people to transmit money to one another, both for personal and business reasons.
3. Bill Payment
The electronic wallet can also be used to pay invoices for numerous services. Electricity bills and other bills are examples. So, you don't have to bother going to the relevant payment location anymore. You can do the payment from anywhere by using your smartphone only.
4. Various Transactions
Electronic wallets can also be used to make offline payments with a growing number of merchants. For instance, in restaurants, stores, and hospitals. All that is required is to scan the barcode at a location that accepts this kind of payment.
See Video How To Easily Send Money International with Transfez
E-wallet Lack
Not only can bring many advantages, but an electronic wallet can also bring several lacks to the user. Therefore, it is necessary to find its lack before deciding to use this payment method. Some of the common issues that happen during the use of an e-wallet are as below.
1. Limited Merchant
Of course, as a relatively new service, the number of merchants accepting payments using e-wallets is currently restricted. Furthermore, due to the rapid growth of small businesses in various countries, relationships with these merchants will take time. Not unexpectedly, you cannot use the fund in many small establishments where you may do daily purchases.
2. Subject to Some Charges
Every transaction involving an e-wallet will have a service fee. The nominal charges depend on the type of transaction and each electronic wallet policy. This is absolutely something that some individuals consider when purchasing. Because an additional fee must be prepared for each transaction. This can lead to more money to pay.
3. Consumers Are More Consumptives
The convenience and speed of transactions, as well as the discounts provided by the payment system, can lead to customers transacting more than they need to. When utilizing an e-wallet, you must carefully examine each transaction decision. So that you can wisely use this electronic wallet.
The e-wallet payment system has numerous advantages as mentioned above. Including the ability to speed up online and offline transactions, and to have robust transaction security, integrated with various institutions.
Transfez App can help you transfer money abroad more quickly and efficiently. Transfez Business can also help your business in making transactions abroad. For those of you who want to send money to relatives who are abroad because they are studying, working, or traveling, Transfez will be ready to help. This app is available on Android as well as iOS.
However, noticing the negative side is also important to consider. So that any user of this electronic wallet can gain an advantage without experiencing further risk. However, this payment system is becoming increasingly popular as a payment option for both individuals and businesses.