What are the Eid traditions in Japan? The celebration of Eid al-Fitr in Japan is not as lively as it is in Indonesia, considering that the majority of the population is not Muslim. Even so, there are several Eid traditions in Japan that are still carried out today.
Eid al-Fitr is a sign that the month of Ramadan has ended and entered the month of Shawwal so that it is no longer fasting. Eid al-Fitr is a day of victory after Muslims made their struggle to carry out fasting for 1 month.
Send Money Easily to Different Countries
How to Send Money to Japan
How to Send Money to South Korea
How to Send Money to India
How to Send Money to Hong kong
How to Send Money to Philippines
How to Send Money to Singapore
How to Send Money to China
How to Send Money to Malaysia
Eid Traditions in Japan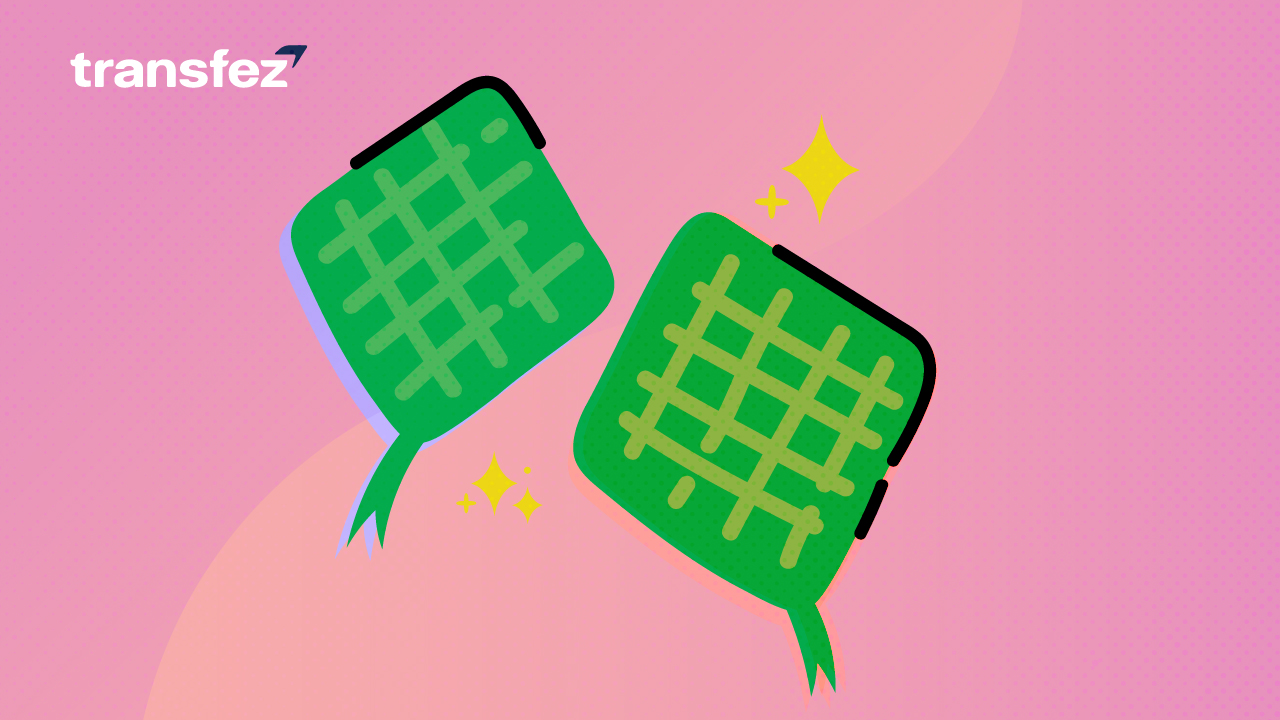 Every country in the world with a Muslim population will automatically celebrate Eid al-Fitr. However, with the majority of the population being non-Muslim, the celebrations will not be so lively.
Here are some Eid traditions that exist in Japan with various activities:
1. Eid Prayer
Performing the Eid prayer is a sunnah worship but this will be done by all Muslims in the world. Moreover, celebrating and carrying out Eid prayers are only carried out once a year so the population's enthusiasm will increase even more.
No wonder every big mosque that performs Eid prayers has hundreds or even thousands of worshipers. Some of the worshipers performed this Eid prayer in the field or large land with solemnity.
2. Friendship in the Family Place
Silaturahmi is a good culture that is always taught by Islam as a bond of brotherhood between neighbors, family members, or close relatives. This Eid tradition in Japan is still carried out until now with a quite crowded atmosphere when the surrounding environment is of the same religion.
Each family member will come to the neighbors to meet by apologizing and forgiving the mistakes that have been made for a year. In addition, it is also a visit to a relative's or friend's house and gather together to take advantage of this once a year moment.
3. Apologize
Every meeting with family, relatives, neighbors, and even friends will apologize to each other. This tradition actually also exists in Indonesia, so it is not enough to just stay in touch and visit.
Apologizing can be done to anyone who is visited, whether young or old. So that Eid Al-Fitr is able to erase sins that have been done to others by apologizing.
4. Enjoying Eid Food
The Eid tradition in Japan, which is not inferior to Indonesia, is of course the food that has been served previously. Eid food is usually different from normal days and tends to be more delicious and only available on that Eid day.
The food served is very diverse, from a snack menu to heavy meals. At this moment, the atmosphere becomes more lively with the children welcoming the Eid day full of joy.
5. The echo of Takbir is almost non-existent
The atmosphere of takbir in Indonesia and Japan is very different, Indonesia tends to voice takbir in mosques and even on the streets so that the atmosphere of Eid is felt. Unlike the case in Japan, there is not even a takbir sound in every mosque, considering that there are rules and regulations that exist.
Lebaran in Japan is not a special moment and there are no holidays, so the atmosphere tends to be quieter because everyone will work if the celebration is not a holiday. This atmosphere is the same as in Western countries, with Eid celebrations not as lively as in Indonesia.
6. Roads Stay Normal
The Eid tradition in Japan, of course, every road is not jammed with many people who go to meet their relatives because there is no special tradition for Eid Al-Fitr.
So that only Muslims celebrate this Eid, even if they don't have relatives, they will celebrate it at home. Thus the streets in Japan remain normal, not as busy or congested as in Indonesia, which all celebrate Eid.
See Video How To Easily Send Money to 50+ Countries
7. Apologies at the Mosque
The Eid tradition in Japan that is widely practiced is indeed very simple. Especially if there are no Muslim family members in Japan, they will immediately apologize after carrying out the Eid prayer at the mosque.
After that, the event was over and most people went straight to their normal activities as usual. However, if you have a Muslim family in Japan, you will continue to gather in one of the houses.
8. Eating Food at the Mosque
The celebration of Eid in Japan is very different from that in Indonesia. Even so, Muslims still celebrate even if it is only modestly in the mosque after performing the Eid prayers.
A number of Muslims will eat a meal with many people in the mosque and sit together enjoying the meal. This fairly simple and small celebration gives a luxurious impression compared to celebrating Eid alone at home.
9. House Cleaning
Some Muslims in Japan also welcome the celebration of Eid by cleaning the house. Some of them even paint the walls to make them look attractive during the Eid celebrations.
This is done because later there will be guests who come to his house for a gathering. So that the whole house is arranged in such a way that the house is neater and pleasing to the eye.

10. Typical Food for the Eid Tradition in Japan
Although not all of them are, there are some residents who celebrate Eid in Japan by serving Eid specialties. Various foods will be available and can be eaten for guests who come to the house to stay in touch.
But most of the guests who come are from family members or relatives only. So that those who have never met before can gather on Eid in Japan.
Transfez App can help you transfer money abroad more quickly and efficiently. Transfez Business can also help your business in making transactions abroad. For those of you who want to send money to relatives who are abroad because they are studying, working, or traveling, Transfez will be ready to help. This app is available on Android as well as iOS.
 
Those are some of the descriptions of Eid traditions in Japan that are not as festive as in Indonesia, the Muslim population only celebrates in a very simple form. Even though it is very quiet, it doesn't mean that Eid al-Fitr is not celebrated in Japan.