This is an article about expat living in Indonesia. Indonesia is a beautiful country with many job opportunities for foreigners. Even though the country has many local workers, some expert position sometimes requires foreigners or expatriates.
See Also: A faster and lower cost way from Singapore to Indonesia to send money
That is why it is necessary for an expat living in Indonesia to get suitable information before deciding to take a job in this country. For those who plan to receive a job in Indonesia and want to move soon, take a look at the following information first before arriving in the country.
Language and Culture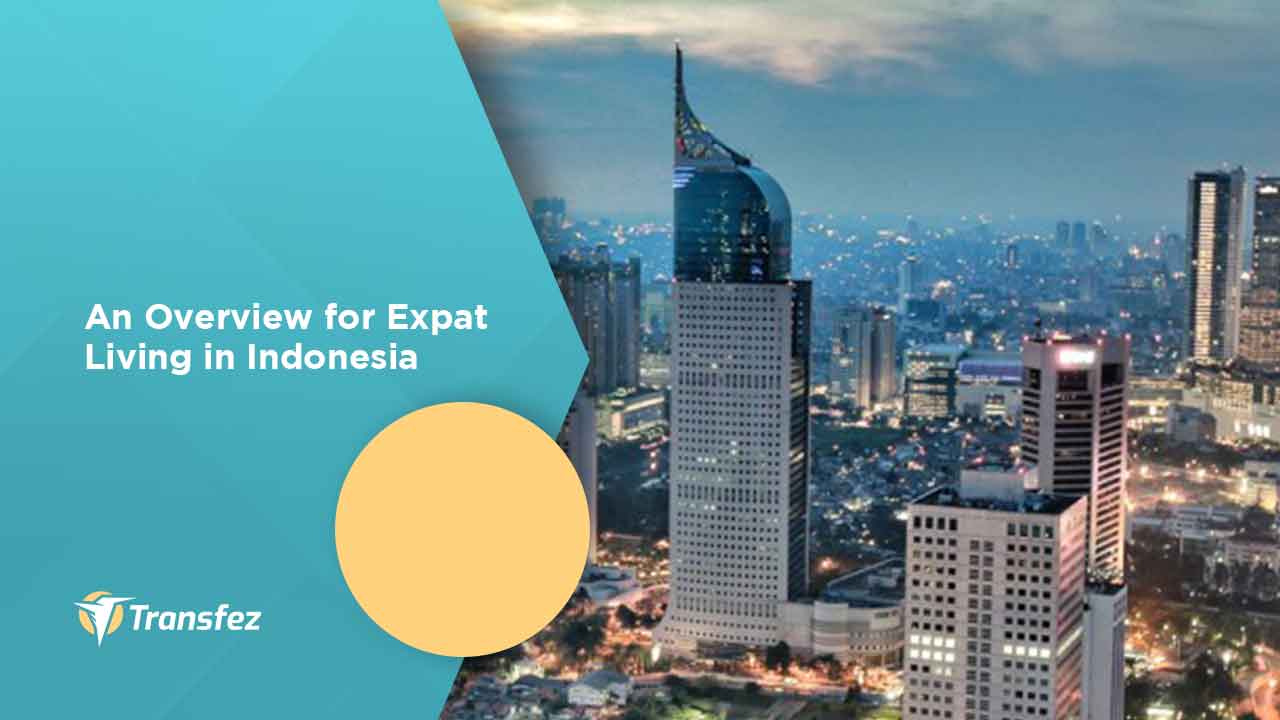 The first necessary thing to learn for an expat living in Indonesia is the knowledge of the local language. For information that Indonesia has a major daily language using Indonesian. This is a language that is close to the Malay language.
So that it takes more effort to understand the local language. However, formal language in the office will use English as the basis for the conversation. Educated Indonesian people will be very familiar with basic English. So that for the daily conversation, you can use English as your basic language.
With regards to the culture, Indonesia is an Asian country that will follow the east culture. So that it is politer in mentioned something and full of respect when talking with others. That is why as a newcomer in this country, it is necessary to learn about the common culture. Such as the way to greet people, introduce yourself, and many more.
See Video How To Easily Send Money International
Accommodation in Indonesia
When you need to decide to search for suitable accommodation, then it is necessary to match your requirement with your available budget. Most expatriates living in this country will select two major areas, Jakarta and Bali. Those who come to Jakarta usually for taking a new job, while those who come to Bali are for temporary vacation or a business.
Therefore, it will also result in a different budget for accommodation. Jakarta is a more expensive city compared with Bali. So that you need to make a proper estimation about the required accommodation. In both places, you can have an option to rent an apartment or rent a house.
Transportation in Indonesia
Another information that will benefit any expat living in Indonesia is about transportation. If you plan to move to Jakarta, then this city offers many public transportations. You can use an MRT or Transjakarta to reach various places in this city. Another option, you can also select to use a taxi or online transportation. There are several options for online transportation such as Gojek or Grab.
In case you plan to stay in Bali, similarly, you can also choose to use a taxi or online transportation. However, a private car is also possible to use. Since the cost to buy a private car in this country is not too expensive compared to other countries. Therefore, most expatriates prefer to use private cars for their daily transportation to the office. Some also use the driver to avoid stress in facing traffic.
Send Money Easily to Different Countries
How to Send Money to Singapore
How to Send Money to India
How to Send Money to Hongkong
How to Send Money to China
How to Send Money to Malaysia
Daily Meal and Groceries
For an expat living in Indonesia, you should not worry about the cost of the daily meal. Indonesia is included as one of the countries with low costs for daily meals and groceries. In this country, you only need around 5 USD for one meal. So that it can consider cheap.
In case you are living in this country with your family, then 20 USD per day will be enough for the entire family. That is why many expatriates love to stay in this country since they just need a low budget to cover their daily food and meal.
If you need to do some shopping for groceries, you can also find many cheap products in the local market. However, you might find problems with the language. So that it is better to get your daily needs in a grocery. Most of the groceries in Indonesia are also sold at cheaper prices compared to other countries.
School and Education
In case you come to this country with your children, then one of the important considerations is to find a suitable school. Indonesia especially in Jakarta has many options for school. In this country, there are public schools and private schools.
Usually, most expatriates prefer to put their children in an international school. So that their children don't have to deal with the local language. Not to mention that the local school will follow the government curriculum for education. So that selecting the international school will be more suitable option to get.
How to Open a Bank Account in Australia
How to Open a Bank Account in Hong Kong
How to Open a Bank Account in China
How to Open a Bank Account in India
How to Open a Bank Account in Japan
How to Open a Bank Account in Malaysia
However, most of the international schools require an expensive tuition fee. So that you need to make sure that you can handle the fee and have a sufficient budget for this purpose.
Transfez App can help you transfer money abroad more quickly and efficiently. Transfez Business can also help your business in making transactions abroad. For those of you who want to send money to relatives who are abroad because they are studying, working, or traveling, Transfez will be ready to help. This app is available on Android as well as iOS.
Through the information above, it is pretty clear that many things need to consider for any expat living in Indonesia. So that after reaching this country, it will be easy to manage all the daily needs. Starting from the needs of the transportation, meal, accommodation, and any other things. With the proper information, all expatriates can easily arrange all their needs accordingly suit with their receiving income.