Being one of the small countries in the world does not make Singapore backward in terms of technology and the progress of its people. Despite having very limited land compared to other Asian countries such as Indonesia, this country has many tourist destinations to be visited. One of the most interesting places and destination is hot park Singapore. Some parks in this country are worth visiting.
See Video How To Easily Send Money to 50+ Countries
Singapore is growing rapidly and has an advanced culture in its society. the environment is very clean and highly maintained by the residents there. The culture of this country makes the parks very well maintained and beautiful until now. The hot park Singapore will be discussed below. It can be a good list for your information whenever you visit the country for vacation.
Chinese and Japanese Garden
Singapore, which is in Southeast Asia, is currently inhabited by several ethnic groups, such as ethnic Chinese, Malays, and Indians. For those of you who want to see another side of Singapore, you must visit the Chinese and Japanese Gardens located in the Jurong Lake area.
As the name implies, this hot park Singapore will make you feel like you are in Japan and China. This open area is two gardens that have been designed with the theme of China and Japan. You will meet various collections of bonsai plants, pagodas, and pavilions when you enter this garden. Not to mention that the garden provides a beautiful view. So that it is suitable for relaxing and getting a nice view here.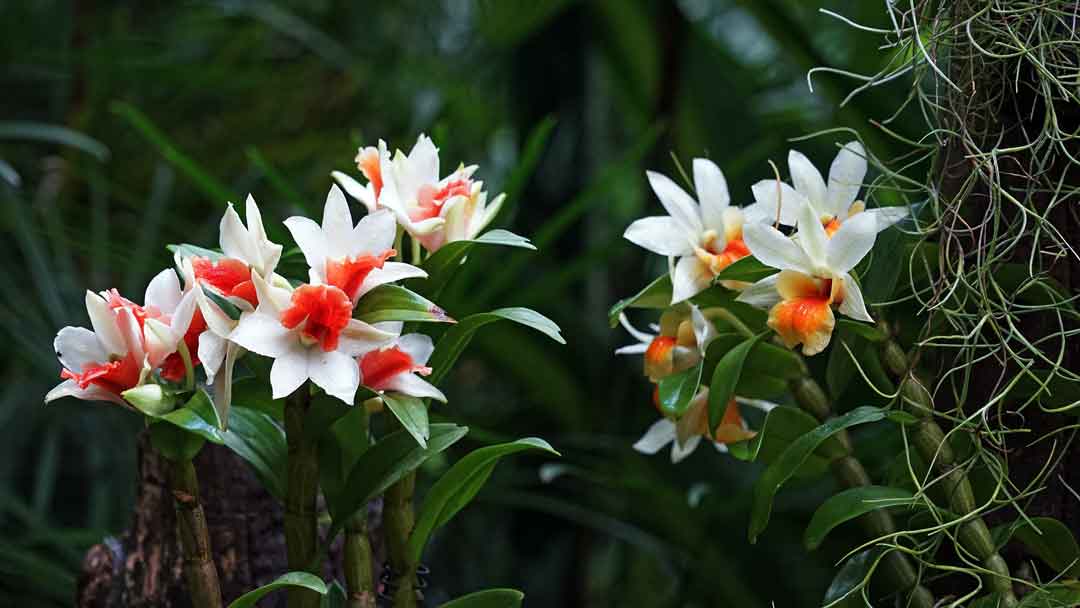 MacRitchie Reservoir Park
In this area, you can enjoy the shady trees, explore the forest, and walk on the bridge to see the beauty of the surroundings. Not only explore the forest, but you will also not regret it when you walk along the shores of this MacRitchie reservoir. This hot park Singapore is unique so that you can see the biodiversity found around the edge of the reservoir.

Offering a shady atmosphere, of course, it is very suitable as a photo spot to add to your photo collection on Instagram. Feel the sensation by breathing fresh air with friends. When you visit the various parks that have been described above, in addition to adding insight, of course, you can feel the excitement while in these parks. Therefore, immediately invite your closest family and relatives to visit a unique park in Singapore. You will not regret you visiting this park for a while.
Send Money Easily to Different Countries
How to Send Money to Hong kong
How to Send Money to China
How to Send Money to Malaysia
How to Send Money to Japan
Fort Canning Park
Another hot park Singapore that is also interesting is Fort Canning Park. This park is located on River Vallery Road, Singapore, a city park consisting of mounds of earth covered with garden grass and divided by paved paths. The uniqueness offered by Fort Canning Park is that the place is divided into several parts, starting from the artefact exhibition area, there are historical buildings such as underground bunkers, art houses as well as cafes. Furthermore, there is a reservoir and there is the tomb of the Sacred Iskandar Syah who was a Malay king.
You certainly don't have to worry about visiting this place, because Fort Canning Park is open 24 hours. So, you can explore this place as much as you want to see various interesting things in it. However, for those of you who want to take a stroll while looking at the beautiful green plants, you can visit it in the afternoon.
The Southern Ridges
This hot park Singapore is certainly very suitable for you and your beloved family who want to spend time together while feeling the air at a height and enjoying the surrounding scenery. In fact, in this 9 km long area you can see the wealth of fauna and flora in Singapore. This bridge is so hot, so remember always to bring a camera to capture your moment there.
The Ridges has such a beautiful walking area named a Floral Walk which its surroundings are decorated with colourful flower plants of various species. It is a good place to spend time whenever you visit the country. Therefore, it can be one of your lists to visit Singapore.
Garden by the Bay
The next unique garden or hot park Singapore that you can visit is Garden by The Bay. This park is truly stunning; it will even enchant you when you come here. From the City Centre, this location is only about 5 minutes away. Garden by the Bay is divided into two parts, namely Bay East and Bay South. The building will be even more beautiful when at night because it gives interesting colours of light.
In the east, you can see views of tropical forests, walking locations, flower gardens, and a picnic spot that offers the beauty of the waters of Marina Bay. Garden by the Bay is a park that combines the concept of nature with futuristic buildings. So that it brings different views and perspectives compared with the other park in this country.
Transfez App can help you transfer money abroad more quickly and efficiently. Transfez Business can also help your business in making transactions abroad. For those of you who want to send money to relatives who are abroad because they are studying, working, or traveling, Transfez will be ready to help. This app is available on Android as well as iOS.
There are still many beautiful places including the hot park Singapore that can be visited. By visiting Singapore as a tourist, you need to explore every corner of the location on the tour to enjoy the beautiful gardens in Singapore. Welcome to Singapore with your family.