Henderson Waves Singapore is certainly not a new tourist attraction for Singaporeans. The presence of this beautiful bridge is certainly beautifying the look of Singapore. Both in the morning and at night apparently, this one bridge always looks dazzling. No wonder so many people always take the time to visit it. This is seen from the crowd of the bridge because many people visited.
It's not just Singaporeans who visit this bridge. But also foreign tourists who may be spending time in Singapore. Indeed, Singapore has always been one of the tourist destinations for many people in the world. Not only for traveling but this place is also a business destination. That is why Singapore is always visited by people even more so with the presence of the beautiful Henderson Waves bridge.
See Video How To Easily Send Money to 50+ Countries
Those of you who see it feel interested and even want to visit it immediately. To know more about Henderson Waves Singapore, then you can see the following explanation.
Location of Henderson Waves Singapore
As it has been known together that this Henderson Waves bridge is in the famous Singapore Country. In other words, this bridge is located in Singapore. More precisely, this bridge is located on Henderson Road which is in the Singapore 159557 area.
The pedestrian bridge which is arguably the highest in Singapore is quite easy to find. In addition to its unique bumps, of course, this bridge is very easy to access for anyone. This bridge is open for a full 24 hours every day. This means that you can visit it at any time whenever you want.

From Sunday to the next Sunday of course this bridge is open to anyone. It's just that maybe you need to visit this bridge at the right time. For example, if you want to take some pictures in that location. Maybe visiting this bridge in the morning can help you to get the best picture.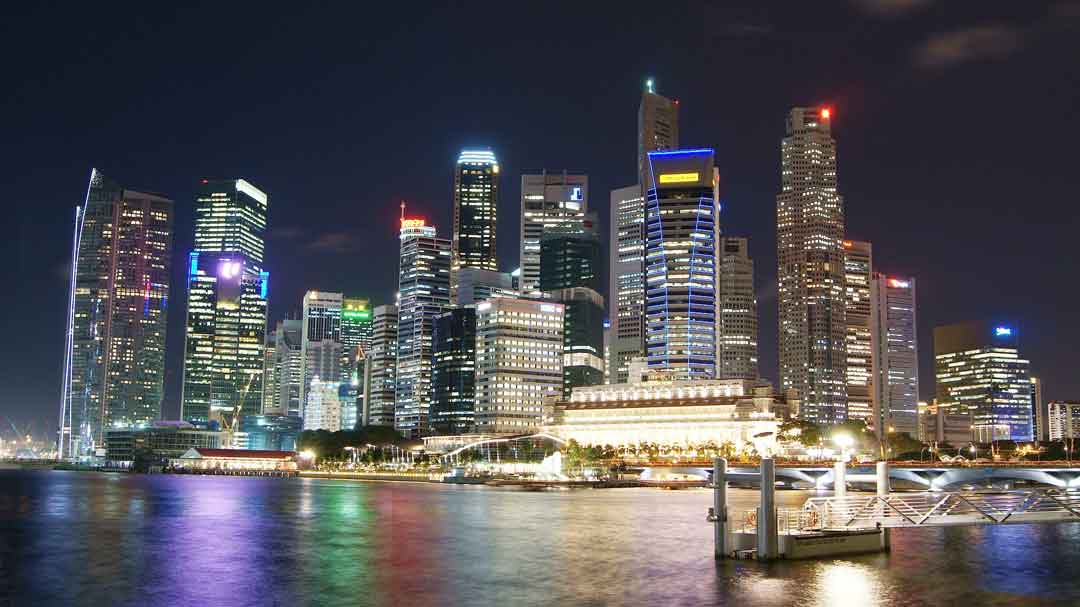 Access to Henderson Waves Singapore
The location of the famous Henderson Waves Singapore is certainly easily accessible. You can approach it from any direction. In addition, the route you can go through to be able to reach it is not complicated. The bridge, which is 36 meters above Henderson Road, is a link between two places. These two places are Mount Faber Park and Telok Blangah Hill Park.
This vast pedestrian bridge also connects Kent Hill Park with other places. So you can reach this bridge through various directions that are easy to pass. Those of you who do not have a personal vehicle does not need to worry. Because you can still reach this spectacular wooden bridge by using public transportation.
You can reach it from the Harbor Front MRT station. Then exit through Exit C mall and head to the bus stop. Choose bus number 131 or number 145 until you reach this bridge. Once on the bridge then you can see the signboard in various directions.
Send Money Easily to Different Countries
How to Send Money to Hong kong
How to Send Money to China
How to Send Money to Malaysia
How to Send Money to Japan
Henderson Waves Architectural Design
Everyone who has visited the Henderson Waves Singapore must be amazed when they see it. From a distance, it is visible the unique and interesting bridge design. It can be said that this bridge which is 274 meters long has a very cool architecture. With a width of 8 meters, this bridge can fit many people.
The uniqueness of this bridge is increasingly visible from its shape that almost resembles a wave of waves. Of course, the shape of the bridge for pedestrians is very unique and different from the bridge in general. So no wonder this bridge is increasingly famous to attract many people. This includes world tourists visiting Singapore. This unique bridge is also increasingly interesting because of the curious structure.
The structure of the bridge consists of seven curved ribs. In addition, this bridge is also choppy with a direction from top to bottom precisely from the deck. On this bridge, there are also some interesting facilities. For example, there is a chair inside the bridge. Of course, the structure and shape of the bridge designed like this make many people feel at home there. Many people spend their time on the bridge just to relax and the like.
The Beauty of Henderson Waves Singapore
Henderson Waves Singapore which looks very unique and beautiful is always a target for many people. Many tourists always want to reach it and spend time on the pedestrian bridge. Of course, this bridge can also be called an icon of Singapore that is always alluring. With a very unique architectural design, this bridge is suitable to be used as a tourist attraction.
Transfez App can help you transfer money abroad more quickly and efficiently. Transfez Business can also help your business in making transactions abroad. For those of you who want to send money to relatives who are abroad because they are studying, working, or traveling, Transfez will be ready to help. This app is available on Android as well as iOS.
There are even many things you can do on this bridge. Starting from doing sports activities to just relaxing can be done at Henderson Waves. One more thing that can also be done on this bridge is to do exciting and fun outdoor activities. Because from this bridge later you can see the beauty of the panorama around it. There will be beautiful views of the flora and fauna around the bridge. Furthermore, can see the beautiful scenery in Singapore while standing on this Henderson Waves Singapore.