Slovakia is a country where not many people are keen to come here except for a job or business. However, every year some expatriates and foreigners decide to move to this country for those reasons. So that information about how to open a bank account in Slovakia sometimes can be important to know. Since it will help to manage the expatriate getting their suitable local bank account for the needs of payroll or money transfer.
Of course, open a bank account in Slovakia is not difficult. However, it is mandatory for anyone who wants to open a new bank account in this country to make an appointment at the bank branches.
How to Open a Bank Account in Australia
How to Open a Bank Account in Hong Kong
How to Open a Bank Account in China
How to Open a Bank Account in India
How to Open a Bank Account in Japan
How to Open a Bank Account in Malaysia
Therefore, it is necessary to understand the flow to create a new bank account precisely in the purposed bank. To avoid any mistake or confusion during opening the bank account, the following are some important overviews to get related to this kind of activity.
Bank Selection in Slovakia for Foreigners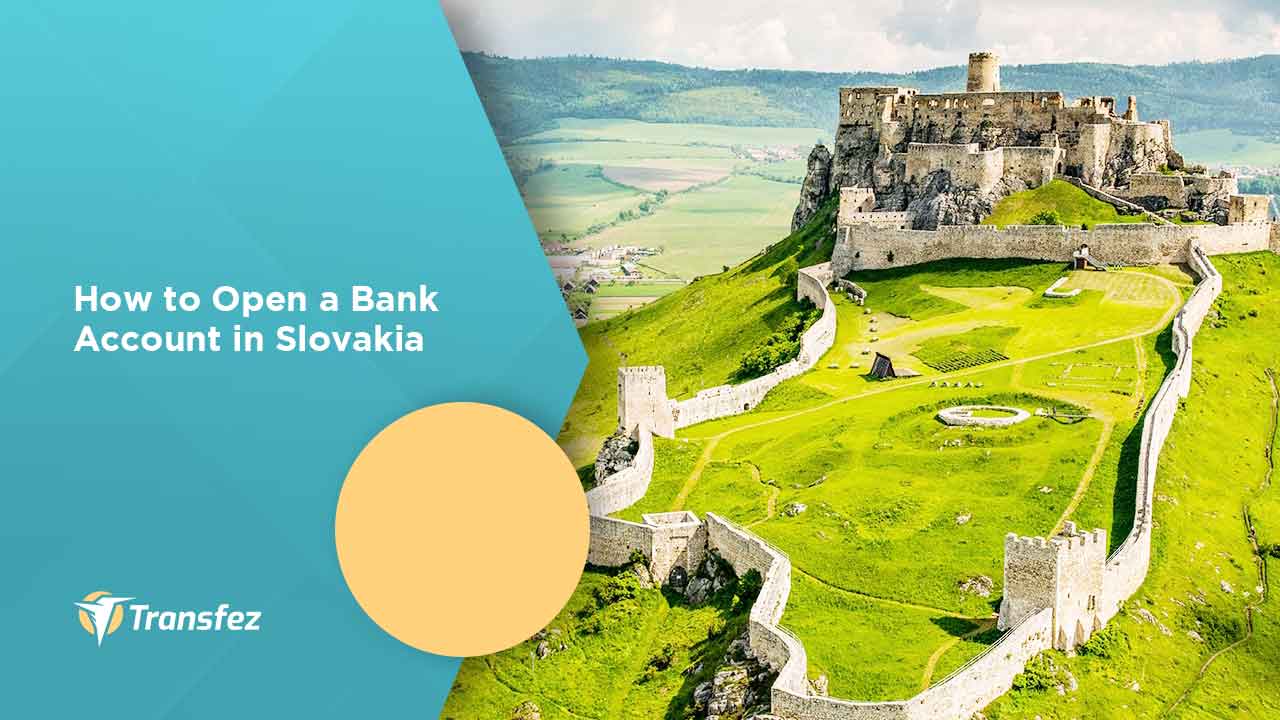 Before stepping into the detail related with open a bank account in Slovakia, the first necessary information to know is the number of bank selections and its name. It is important to create a bank account in a reputable bank. So that it will not lead to any serious problems in the future. For those who want to get this information, the following are some of the available banks in Slovakia for foreigners to choose from.
Mbank
This is a popular bank in Slovakia that is mostly preferred by foreigners and expatriates. Since the bank provides various services including saving accounts, deposit accounts, and foreign exchange. Therefore, it can be a good solution to support financial transactions while staying in Slovakia.
Tatra Banka
The next option is Tatra Banka also a good choice for non-residents. This bank provides many services for its customer. Including the service of personal banking, online banking, and many more. Therefore, the customer will be able to perform many financial transactions more easily with this bank.
VUB Banka
Another option is to open a bank account in VUB Banka. It is also one of the good banks in Slovakia that provides many services. Therefore, it can be a nice option to choose for those who need a local bank account to support their money transaction in this country.
Steps to Open a Bank Account in Slovakia
After getting suitable information related to the bank lists in this country, then the following is to perform the bank account opening. As mentioned previously that anyone who wants to open a bank account needs to have an appointment at the bank with the bank officer. Therefore, make sure to attend to the bank and fill out some related forms to help create this bank account.
During your time applying for a new bank account at the bank office, make sure to prepare suitable documents as required. The most important thing is to bring your passport and proof of residence. So that it can ease the bank officer to validate your data and create a new bank account for you. Once it is provided, then you can pass the copy document along with your form. Let the bank officer make some validation and get the new bank account after that.
After the validation process is a success, then your bank account number will be created. Together with its process, you will receive a bank book and ATM card. You just need to deposit some amount of money, and your ATM card or bank account can be used directly after that.
Type of Bank Services
Once you get a new bank account, usually you will be able to use various services provided by your selected bank. Most banks normally will provide you with a savings account so that it can help you to store and save money here. Additionally, there is also a deposit account that can help you to get higher interest through your saving. So that not only secure your fund, but the bank will help to optimize your investment.
Another service that is important and also provided in the most bank is the credit card service. With this benefit, you can get many advantages such as reservation, installment payment, and many more. Therefore, it is one of the services required by most people in the country.
The bank usually also provides mobile banking and internet banking service. So that you can easily perform money transfers or transactions according to your needs every time. With this service, you can make a payment with less effort and limited time too. This can consider being a more effective way to perform any financial transaction with the bank.
Transfez App can help you transfer money abroad more quickly and efficiently. Transfez Business can also help your business in making transactions abroad. For those of you who want to send money to relatives who are abroad because they are studying, working, or traveling, Transfez will be ready to help. This app is available on Android as well as iOS.
By having an overview about how to open a bank account in Slovakian above, now it is pretty clear what to do and what to prepare in case of creating a new bank account in this country. So that anyone who plans to create a bank account can prepare accordingly. Furthermore, with the suitable information above, it can help to save time and effort since it will minimize the mistake during the process.