Indian Singaporeans are Singaporeans who are of Indian or South Asian descent and makeup 9.0 percent of the country's total population. They are now the third-largest ancestry and ethnic group in Singapore as a result of this change. Therefore, no wonder Indian culture in Singapore is quite strong in a certain area. Such as in Little India.
Although Singapore's indigenous Malay culture was profoundly influenced by contact with ancient India, the mass settlement of Indians on the island did not begin until the British established modern Singapore in 1819. This is even though ancient India had a significant influence on Singapore's Malay culture.
In the beginning, the majority of the Indian population was comprised of transient young men who had been brought to the new land as workers, soldiers, or convicts. By the middle of the 20th century, a settled community had taken shape, boasting a more equitable gender distribution. For more information about Indian culture in Singapore, see the following explanation in the paragraphs below.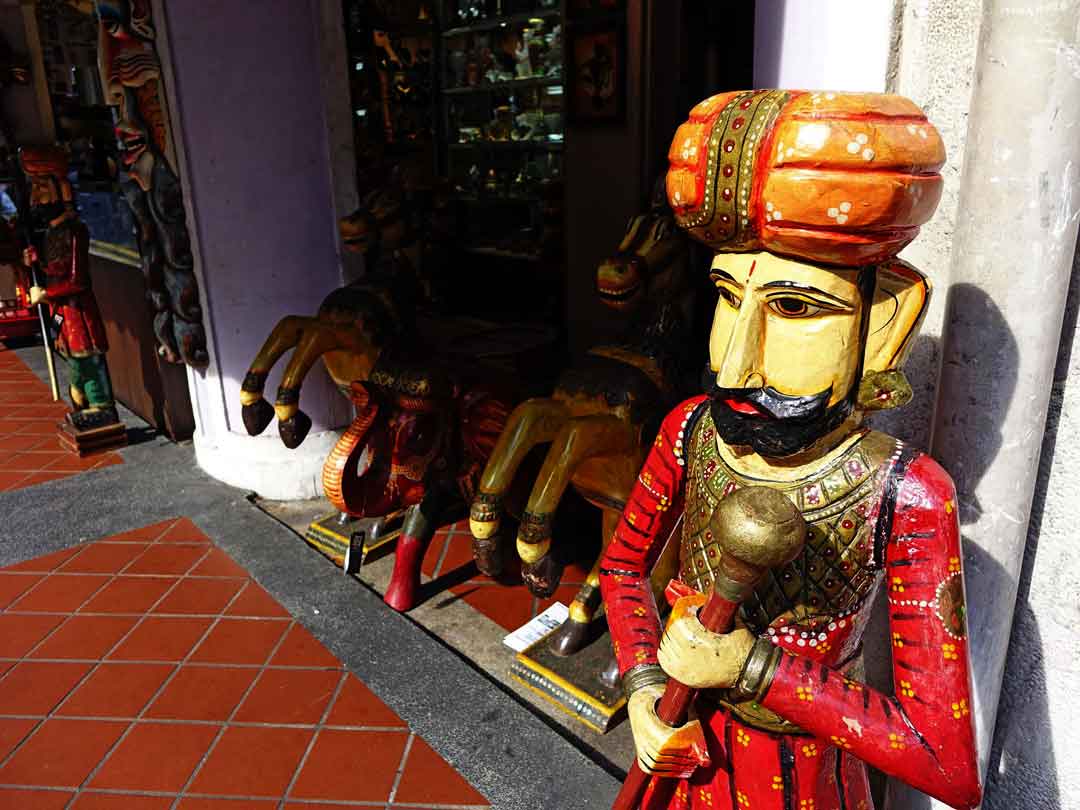 History of Indian Culture in Singapore
You might unaware that there was once a racecourse, cattle herders, and brick kilns in Little India. But even though these locations and people are no longer around, time seems to have stopped in certain areas of this historic district. Traditional businesses, such as those selling flower garlands, coexist with more recent enterprises, such as trendy restaurants, boutique hotels, and arts organizations.
The decade of the 1980s marked the beginning of Little India's official rebranding as its current name. This was the result of a concerted effort made by the Singapore Tourist Promotion Board (STPB). Which was in place at the time, to promote the preservation and celebration of Indian culture in Singapore.
Today, Little India is a neighbourhood that caters to the needs of a diverse range of people. Non-Indian locals and tourists come to this historical precinct to immerse themselves in the culture and history of the region. Local Indians come here to shop for traditional goods and visit the temples. The Little India Heritage Trail was inaugurated in 2017, and it offers three distinct itineraries. Each of which focuses on a particular aspect of the local history and culture. Therefore, visitors can gain a deeper comprehension of the region.
See Video How To Easily Send Money to 50+ Countries
Indian Culture in Singapore on Cuisine
The vast array of cuisines available in Singapore includes Indian cuisine. The predominant style of which is Tamil cuisine, particularly the cuisine of the local Tamil Muslim community. However, North Indian cuisine has become more prevalent in recent years. After years of contact with people of other cultures, Indian dishes in Singapore have evolved to varying degrees. This is because of the combination of these two factors.

The local forms of Indian food could be considered localized or even regional variations of Indian food. In any case, these forms of Indian food can be found in Singapore. Popular 'Indian' dishes and components of Indian cuisine include achar, curry, Indian rojak, murtabak, nasi biryani, roti prata, and many more.
Other dishes became widely popular during the time of colonial rule as a result of the spread of Indian ingredients to Singapore. It can be found in several areas that serve a more specifically Indian clientele, especially in and around Little India in Singapore. Some of these other Indian foods include samosas, kachoris, and dal makhani. These include appam, chutney, sambar, putu mayam, samosa, tandoori, thosai, upma and various sweets such as gulab jamun.
Send Money Easily to Different Countries
How to Send Money to Hong kong
How to Send Money to China
How to Send Money to Malaysia
How to Send Money to Japan
Language as Part of Indian Culture in Singapore
About 58% of Singapore's Indian population is descended from the Tamil ethnic group. Malayalee, Telugus, Kannadigas, Punjabis, Sindhis, Gujaratis, Sinhalese, and Hindi speakers are only a few examples of the various Indian minority communities. 39% of Indians use English as their primary language at home, while a comparable percentage use Tamil. Malay is spoken by 11% of the population, and the rest speak another language, such as Indian languages or Kristang. There are approximately 3000 households where Marathi is the primary language.
Tamil is one of Singapore's four official languages, spoken by 3.1 percent of the population. In most public schools, Tamil is used as a second language. In addition to free-to-air and cable television, as well as radio, libraries, cinemas, theaters, and bookshops, Tamil-language entertainment is available. Sri Lankan Tamil is widely spoken in religious institutions serving this ethnic group. There are some businesses and non-profits, particularly in the Little India area, that regularly communicate in Tamil.
Religion
Indian Singaporeans are overwhelmingly Hindu. According to the Singaporean Census, a greater percentage of ethnic Indians are classified as belonging to one of the three major faiths: Islam, Christianity, or Buddhism. There were 23.4 percent Muslims in Singapore, as well as 12.6 percent Christians and 4.6 percent of other religions, and 2.2 percent of non-religious people.
Transfez App can help you transfer money abroad more quickly and efficiently. Transfez Business can also help your business in making transactions abroad. For those of you who want to send money to relatives who are abroad because they are studying, working, or traveling, Transfez will be ready to help. This app is available on Android as well as iOS.
Those are some explanations about Indian culture in Singapore. Starting from its history in this country, up to the cuisine, language, and religion. The above information can describe the Indian culture well in this country. So that it can bring a good overview for those who don't know about the culture in Singapore.