Maybank profile, which is a well-known financial institution, is certainly a game for many people. The name of this bank does feel familiar because it is found in many regions.
The Maybank financial services institution has its head office in Malaysia to be precise in Kuala Lumpur. However, like other banks that have expanded branches Maybank profile is also not left behind.
Swift Code Bank BCA
Swift Code Bank Mandiri
Swift Code Bank BNI
Swift Code Bank BRI
Swift Code Bank Danamon
Swift Code DBS Bank
Swift Code Hana Bank
The bank is known to have expanded its network to have many branches in several other countries. That is why many people are now starting to talk about Maybank. Because the branches can be easily found anywhere and in various countries.
History of Maybank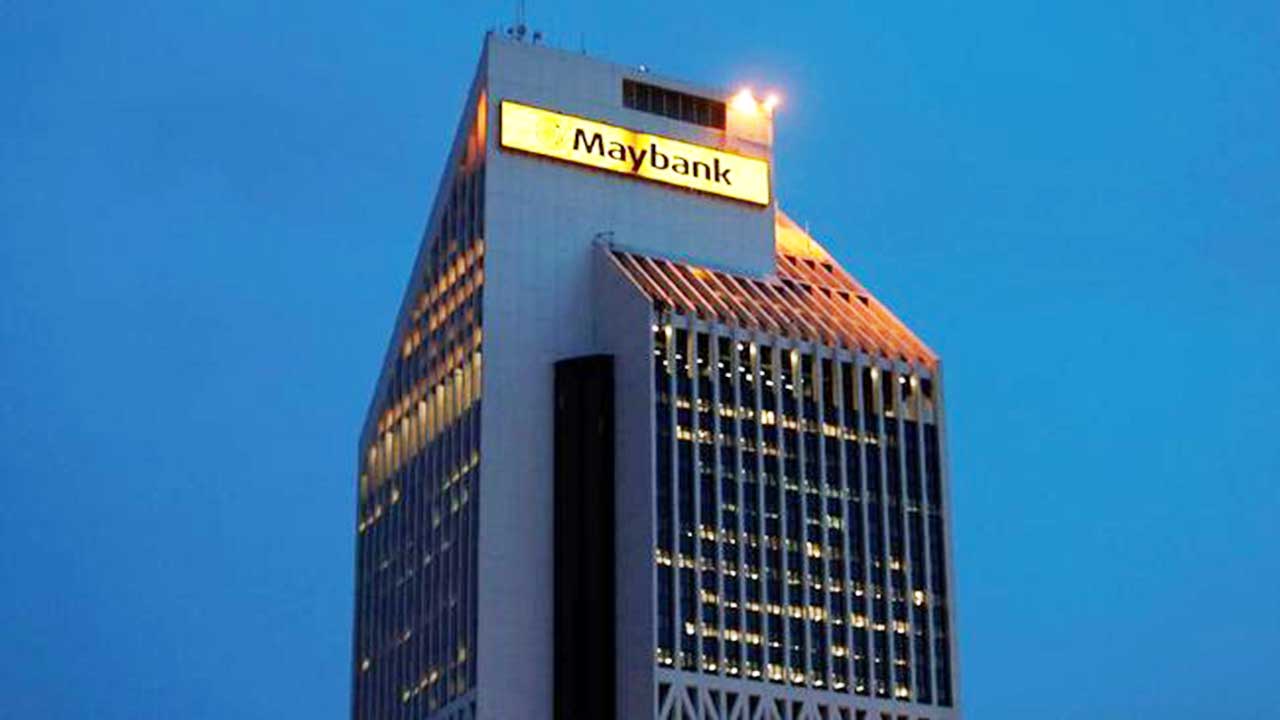 Maybank profile is success in carrying out banking activities certainly does not escape its history and story.
This bank institution has been established on May 31, 1960, so the existence of this bank can be said to have been quite long. Meanwhile, Maybank's founders are Abdool Aziz Bafayed and Khoo Teck Puat, and Oei Tjong Ie.
How to Open a Bank Account in Australia
How to Open a Bank Account in Hong Kong
How to Open a Bank Account in China
How to Open a Bank Account in India
How to Open a Bank Account in Japan
How to Open a Bank Account in Malaysia
Maybank is a trading name for Malayan Banking Berhad with the nickname Bank Kepala Harimau. This bank is the second largest bank in Malaysia until it becomes an important banking institution in the surrounding area.
In 2008 Maybank completed the acquisition and won several awards. It doesn't stop there. It seems that this bank institution also got a fairly high ranking in the Forbes Globe 2008.
Products of Maybank
Savings
One of the product services that can be obtained at Maybank bank institutions is savings. Of course, savings is a product that is needed by everyone. Savings or deposits in banks are believed to be safer so many people choose.
Similarly, Maybank also gets many customers because of the savings program. In this bank, there are two types of savings, namely regular and sharia. So anyone who wants to have savings in this bank can choose freely. To have savings, of course, you need to open an account first so that this savings service can be used properly.
See Video How To Easily Send Money International with Transfez
Credit card
The next product from the Maybank profile is a credit card. It is no secret that the use of credit cards can help you in managing finances. Especially in fulfilling all the necessary needs. Credit cards can at least be a mainstay for those of you who need certain fees to cover your needs. At Maybank, you will get an antidote to various types of credit cards.
Generally, this credit card option is adjusted to your income per month. For that, you need to provide clearer information when you want to apply for credit card services. The data provided make sure it matches the actual conditions so that you get the most appropriate type of credit card.
Sharia
Maybank sharia unit is also available for all of you who are customers of this bank institution. Of course, this service product from Maybank will help you to be able to get the best banking services. The sharia program will support your banking activities by carrying out all its activities based on sharia principles.
Some of the products offered in this sharia program include transparent fund management services, so you don't need to worry about your finances because the management is carried out transparently.
In addition, there is also a business development program with a partnership system. Not only that but there are also equivalent profit-sharing system services. Maybank profile also presents various features of e-channel products and services with support from bank facilities.
Premier
Maybank bank institutions and financial services that can be accessed digitally also offer Premier services. This banking service is exclusive until it is called premier. In other words, the services provided in this case are premium services. Premium services from Maybank banking will provide you with various advantages in managing financial potential.
Of course, financial management will be carried out professionally and progressively. To be able to get this service, you can access digital services from Maybank to get various special info and information. After entering the Maybank website page, you can click the More option to get more info. You can also click the Find a Solution option to find the right solution to your needs.
Business
Those of you who are currently running a business or planning to run a business can also get services from the Maybank profile. Various service products are available for your business development. Call it starting from deposit and investment programs to financing and transaction banking.
There are also Treasury and Securities Custody product services as well as Capital Markets and Advisory. In this business service, there are also Sharia and Asset Management programs intended for business people like you. All the services available can certainly help you in managing your business.
Maybank profile with all kinds of product services and its advantages makes anyone interested. Until finally there are more and more customers and clients from Maybank. This is also shown by the development and expansion of branch banks to foreign countries.
Transfez App can help you transfer money abroad more quickly and efficiently. Transfez Business can also help your business in making transactions abroad. For those of you who want to send money to relatives who are abroad because they are studying, working, or traveling, Transfez will be ready to help. This app is available on Android as well as iOS.
Until now, it is known that Maybank also operates in neighboring Malaysia. For example, in Singapore and Indonesia, and the Philippines. This bank institution has also expanded to several countries spread across the Asian region. In addition, Maybank also expanded its operations to the United States and the United Kingdom.