How to Open a Bank Account in Bangladesh. Living as an expatriate in Bangladesh means there are several important things to notice and perform. Such as opening a bank account for daily financial transactions and performing various payments. Unfortunately, many expatriates face difficulties when dealing with how to open a bank account in Bangladesh.
See Video How To Easily Send Money Overseas
While according to many local banks, this is not as difficult as it thought. Therefore, if you plan to stay in this country for assignment or permanent business, then the next paragraphs related to opening a bank account in Bangladesh shall be read carefully.
Purpose of Open a Bank Account in Bangladesh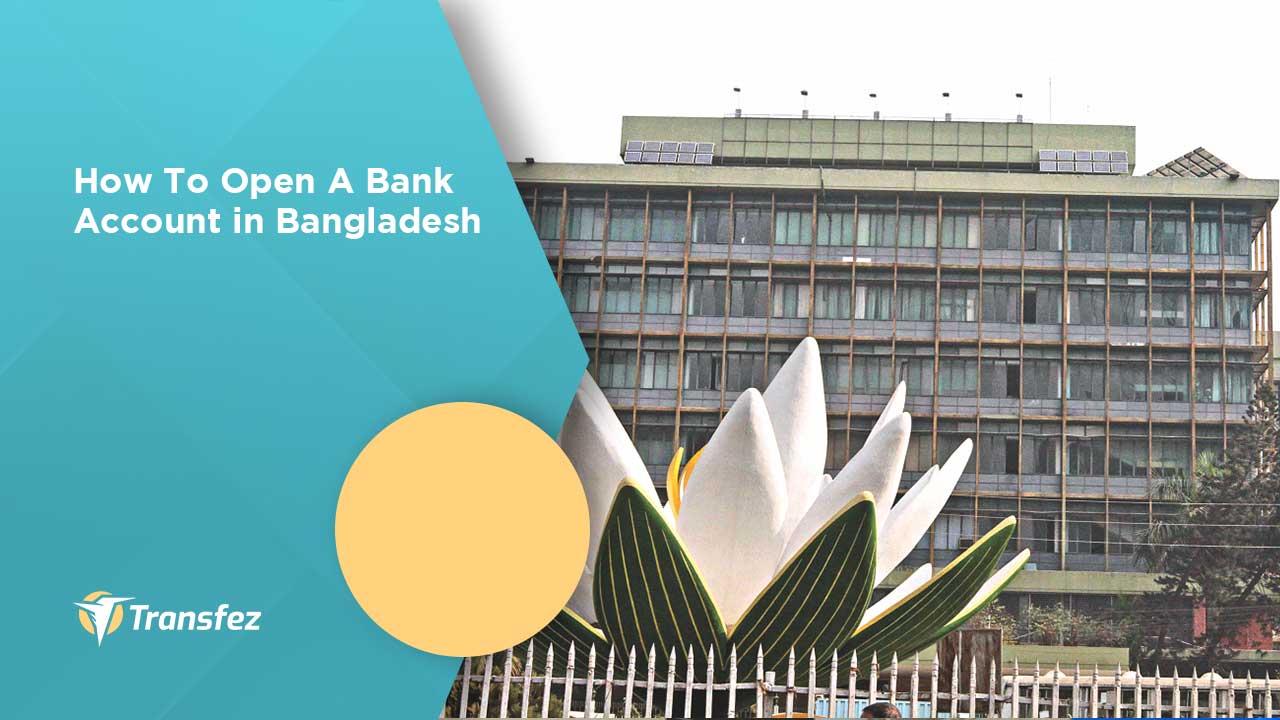 There are several important reasons related to opening a bank account in Bangladesh. Mainly if you decide to temporarily stay in the country for any business or job assignment purpose. Choosing to keep using your current bank account might lead to several problems. Therefore, most of the expatriates living in the country for several months or years will prefer to manage a new bank account of a local Bangladesh bank. Some of the main reasons mostly deal with the following points.
• To ease financial transactions from and to local accounts. It will be better to perform money transfers from and to Bangladesh account using the same local bank. So that it will not lead to long procedure and currency rate problems. Most expatriate who performs a transaction with a foreign bank account of Bangladesh shall wait for a longer time to receive the money. Not to mention all the procedures needed and the rate of currency transfer that is normally more expensive than the common rate.
• The bank account can also help to reduce the charge for any financial transaction. Commonly, foreign banks will charge a quite expensive fee for transferring from and to a local bank. The same way if you're using an Indonesian bank and perform any financial transaction to Bangladesh bank. It takes several fees for currency rate, tax, administration, and much more. By using a local bank account, you don't need to face all of these troubles.
Selecting Preference Local Bank
One of the important things, whenever you plan to open a bank account in Bangladesh, is to be selective with your preferred local banks. It is noted that you will find the various name of banks and you might end up with difficulties selecting the most suitable bank for your account.
Send Money Easily to Different Countries
How to Send Money to Hong kong
How to Send Money to United States
How to Send Money to Singapore
How to Send Money to China
How to Send Money to Malaysia
How to Send Money to Japan
Therefore, several points need to be attended to so that you will not choose the wrong bank. Usually, most of expatriates will consider the following points when a plan to open a bank account:
• Select a bank with various important services such as online banking and many teller machines around the country. So that in case you need to perform any transaction or other things, you wouldn't experience any difficulties to get the service.
• Make sure that you select a good reputable bank in Bangladesh. There are several great banks with good reputable around the world such as Citibank or HSBC. Selecting a good reputable bank will help you avoid further financial problems that might appear in the future.
• Check the completeness of the bank services to match your requirement. Whether you only need to keep your saving, or you need additional services such as credit card applications and bank checks or notes. Since not every bank can help to give this service completely.
Steps to Open a Bank Account in Bangladesh
If you feel that you want to open a bank account in Bangladesh, then you can take a further step by performing the following items. Make sure to perform all the steps properly and don't miss any steps so that you can perfectly open your bank account in Bangladesh. The steps are commonly divided into the following points:
• Prepare all the required documentation that will help to show your data. Such as passport, ID card, birth certificate, etc. This can help the bank to have clear information about your data and to match it carefully.
• Liaise with the customer service of the bank and tell them your purpose clearly so that they can guide you to finalize all important forms and documents.
• Once the form is accepted and proceed, it shouldn't be taking too much time for you to get a new bank account. Usually only within 30 minutes or one-hour maximum.
• Whenever your bank account is ready, get your bank book and check all the identity written inside it. Make sure everything is in line with your data.
• After that, get information on when you will be able to use your bank account for the transaction. If there is online banking and card activation, make sure it works properly before you're leaving the bank.
Those are several descriptions related to how to open a bank account in Bangladesh that is quite simple and gives many advantages too. Therefore, do not worry about anything if you need to open a bank account in the country. Follow the above steps and make sure all your reference documents are well prepared. So that you will be able to open a new account in Bangladesh's local bank within a fast time and without further problems.