How to Open a Bank Account in Nigeria? Nigeria is one of the countries in Africa where many expatriates come to perform some jobs and business. Therefore, information on how to open a bank account in Nigeria consider very important.
Read Also: Send Money to Nigeria with Transfez
However, not much information related to this activity was provided. To help those foreigners who need to open a bank account in the country, the following paragraphs can be a good start to read.
The Importance of Open a Bank Account in Nigeria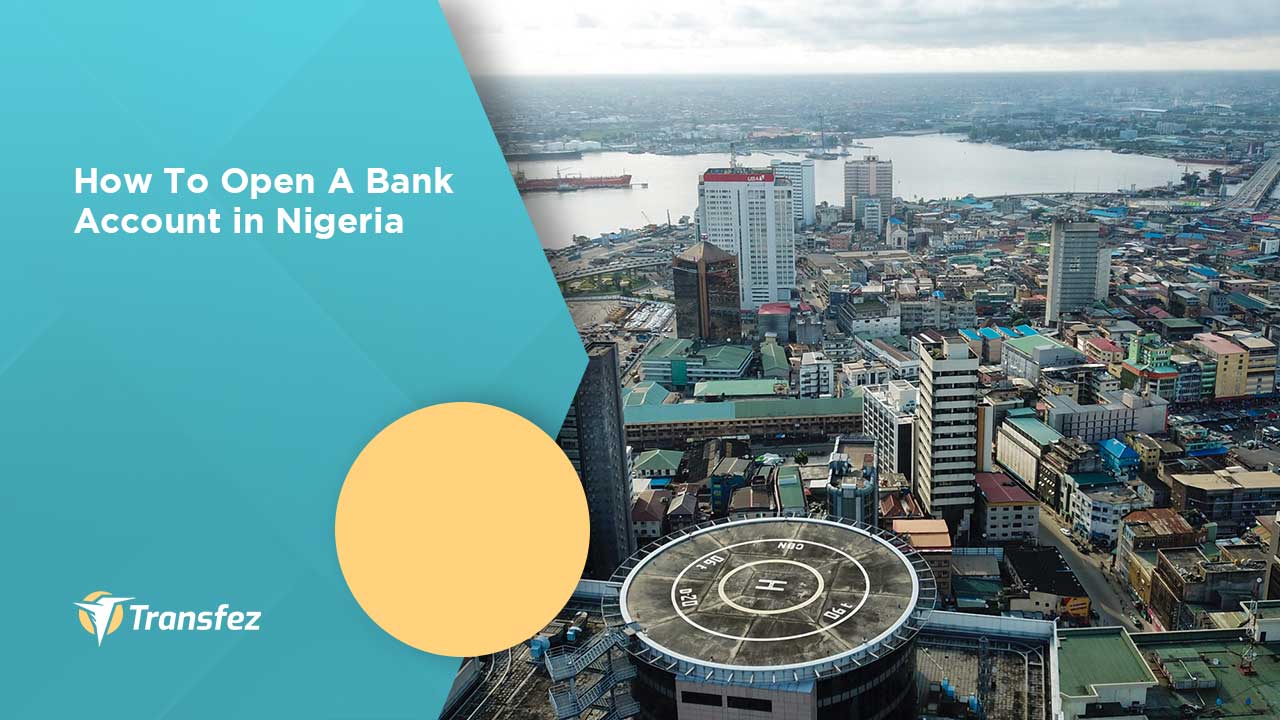 Some expatriates never realize the importance of local bank account until they find issues with their financial transactions. When a foreigner stays outside their country, they need to find a bank that collaborates with their bank account to withdraw money or make a payment.
This sometimes results in high fees of charge of each transaction such as withdrawal money and money transfer. Therefore, to avoid this kind of issue, most expatriates finally decide to open a bank account in a local bank.
With a bank account of a local bank in Nigeria, the expatriates will be able to withdraw money from teller machines provided in many areas of the country. Furthermore, they also can easily perform their banking needs in a local branch or through mobile banking. This will lead to an easy way to perform payment or receive money. Furthermore, it leads to no issues related to currency rates that fluctuate every day.
Bank Account for Payroll Payment and Business Payment
Opening a bank account in Nigeria also allows foreigners to receive their payroll through this account. Most companies in Nigeria prefer a local bank account to perform payroll. While most of the expatriates in Nigeria stats there for reasons of jobs and working assignments. Therefore, the best is to open a bank account in a local bank and local currency to ease this activity.
A local bank account can also help foreigners to perform the business payment. They will be able to make payments and receive a payment related to their business. So that they don't need to check the currency rate every time and no need to worry about the charges fee of each transaction.
Documentation Required for Open a Bank Account in Nigeria
When a foreigner decides to open a bank account in Nigeria, certain documentation will be needed to support the process. The most important thing related to the documentation is the valid date of the document. Therefore, it is necessary to make sure that all documentation is still valid and not expired. Such as passport and visa which shall be on valid dates to use in Nigeria. Otherwise, the bank will not be able to proceed with the new bank account for you.
Furthermore, usually, to proceed with a new bank account, a working permit and local address information are needed. Some banks also request a local phone number for mobile banking services. Therefore, it is necessary to provide this evidence to ease the process.
Procedures to Open a Bank Account in Nigeria
Whenever an expatriate plans to open a bank account in Nigeria, there are several procedures to follow. The first is to select a suitable bank in Nigeria that provides services as your need. Some of the trusted banks in the country are the Central Bank of Nigeria, Zenith Bank, Ecobank, and First Bank of Nigeria. Therefore, it is recommended to select one of those banks for security reasons.
See Video How To Easily Send Money Overseas
Once you select a suitable bank, then you need to present it to the local branch of your selected bank. It is necessary since most of the banks in Nigeria will not provide an online application to open a bank account. Therefore, you shall come to the bank office and liaise with the bank officer for further information related to this activity.
Typically, each bank in Nigeria will request you to fill several important forms to proceed with your new bank account. Therefore, get this form first and then fill the form as required. Make sure that all data written in the form is valid following your support documentations. Otherwise, it will be difficult to validate by the bank officer.
After filling the form, you will request to show your supporting documents. The original documents will be used for validation. While completing the administration process, the bank officer will make a copy of your documentation.
The next thing to perform is to put some amount of deposits according to the bank's rules. After you put in the deposit money, then your bank account will be activated. You will receive a bank book and ATM card that can also use as a debit card. By the next day, either your bank account or your ATM card will be able to use for various transactions in the country.
Transfez App can help you transfer money abroad more quickly and efficiently. Transfez Business can also help your business in making transactions abroad. For those of you who want to send money to relatives who are abroad because they are studying, working, or traveling, Transfez will be ready to help. This app is available on Android as well as iOS.
 
Those all the information relates to how to open a bank account in Nigeria. Through the information above, it will be clear on what document to provide and what procedures to perform when opening a bank account in the country. With a local bank account, it can help you to perform various financial transaction without issues. Plus, you don't need to worry about the currency rate charges or withdraw money anytime.