How to Open a Bank Account in South Africa? Every year, some expatriates decide to come to South Africa and stay there for jobs or business matters. To support this thing, they need suitable information related to how to open a bank account in South Africa.
Read Also: Send Money to South Africa with Transfez
Unfortunately, there is not much information provided related to this activity. Such as what document to provide, how to proceed with a new bank account, and what type of services received from a local bank account.
To help give an overview of opening a bank account in South Africa, this article will help to brief some descriptions. So that any foreigners need to perform this activity can get suitable information. The detail of this brief can be read in the following paragraphs.
Typical Services from Local Bank in South Africa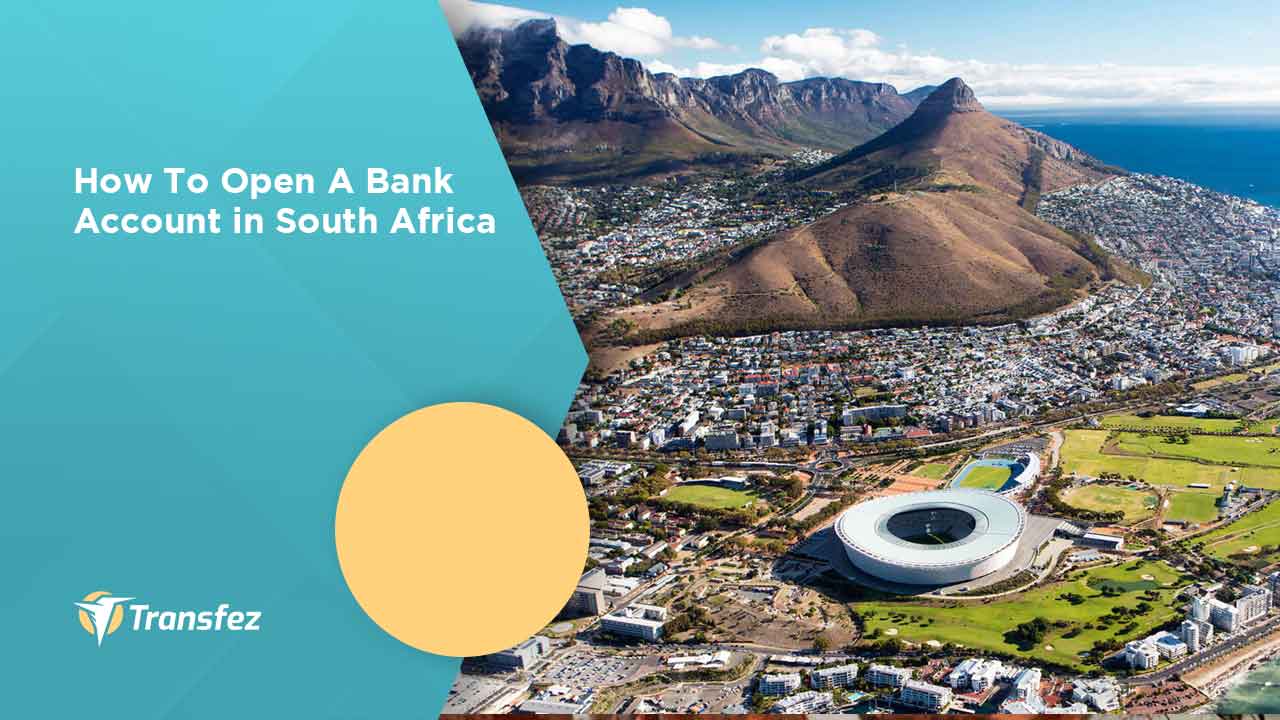 Many banks in South Africa offer similar types of services. Their common service is providing savings account, either with USD currency or with local currency. If your payroll and business payment are made in USD, then a USD savings account is recommended.
Moreover, most of the banks in the country also provide many branches and many teller machines across the country. Therefore, their consumer will not be difficult to withdraw money or make a financial transaction. With this service, foreigners will be able to withdraw money or transfer payments without high charges or confusing processes.
Some of the banks also offer credit card services and personal business loan services. However, it requires additional documentation which might be more varied and complete. The best is to liaise with the bank so that you can get suitable information related to these additional services.
Recommended Local Bank in South Africa
South Africa has many trusted banks to select by foreigners in this country. Some of the recommended banks are Bank of Africa, Ecobank, Zenith Bank, and some others more. Make sure to compare the fee charges and its service to get the most suitable bank for your account. So that in the future, you wouldn't experience problems or issues related to the financial transaction.
Be noted that reputable local banks are also a safer option compared to the other banks in South Africa. Since you will need a security system for your account and make sure that you will have no issues once you close your account and come back to your origin country.
Document to Support Open a Bank Account in South Africa
If you plan to open a bank account in South Africa, some documents need to be provided first. The most important document is to provide a passport and valid VISA related to your job or assignment in the country. Otherwise, it will be difficult to open a bank account in South Africa without valid data and information.
Another important document is usually related to your working permit and tax number. You might also request to inform your resident and local phone number. So that the bank will be able to proceed with your mobile banking services. Furthermore, some will require your photographs to complete the administration process of opening a bank account. Therefore, make sure to have suitable information from the bank before applying for a new bank account.
Offline Registration to Open a Bank Account in South Africa
In South Africa, you need to perform offline applications whenever you want to open a bank account in the country. Most of the banks in the country will not provide online applications for foreigners.
See Video How To Easily Send Money Overseas
Therefore, the best is to come to the local branch and ask for information from the bank officer on duty. Typically, the process will involve the following points of activities.
• Get a necessary form to support your application, then fill the form with sufficient information such as written in your documentation. Make sure that all data is similar to your document so that it will ease the verification process.
• Pass the form to the bank officer and let him assess to validate your data. He will need to do some check whether you are eligible to open a bank account or not.
• If your validation is a success, then you will request to show the supporting documents for evidence. Then, the bank officer will make a copy of your document to support the administration.
• After that, you will need to make some amount of deposit according to the regulation of the bank. Once you put in your deposit, then your account will be activated.
• Last, you will receive a book bank and an ATM card. Be notice that your ATM card will benefit as a debit card too. This card will be able to use a day after the activation.
Those are all the important information related to how to open a bank account in South Africa. So that whenever you decide to move into the country, you can directly prepare a new bank account in the local bank with that information.
Transfez App can help you transfer money abroad more quickly and efficiently. Transfez Business can also help your business in making transactions abroad. For those of you who want to send money to relatives who are abroad because they are studying, working, or traveling, Transfez will be ready to help. This app is available on Android as well as iOS.
You can get an overview related to the required documentation and required process to get the new bank account in the country. So that you can use the account for your daily transaction while you staying in the country.