How to Open a Bank Account in Vietnam. Many expatriates in Vietnam face some issues related to their daily financial transactions. Therefore, some of the always required information related to how to open a bank account in Vietnam.
It is not a difficult thing to perform, as long as you have a good overview of the required documentation and steps. Therefore, for anyone who plans to open a bank account in the country, it is suggested to read further the following information.
Beneficial of Open a Bank Account in Vietnam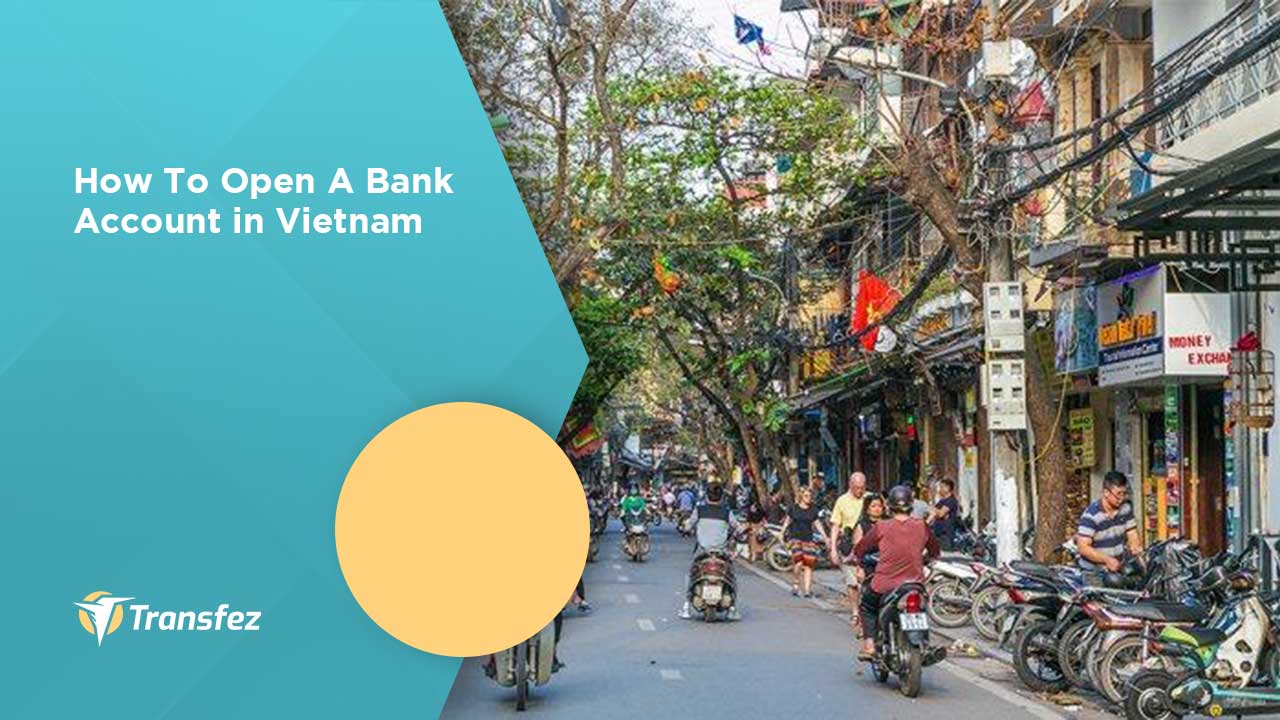 Of course, opening a bank account in the local bank can bring many benefits as expected. You can withdraw money in a teller machine that is usually provided all over the entire country.
Whether in the mall, public area, apartment, and many more. You will find many teller machines that work to serve you 24 hours a day. Therefore, you can perform money transfers and withdrawals anytime you need to.
A local bank account also eases you in terms of the currency rate. Some of the expatriates' mention that they are always dizzily dealing with fluctuating currency rates.
How to Open a Bank Account in Australia
How to Open a Bank Account in Hong Kong
How to Open a Bank Account in China
How to Open a Bank Account in India
How to Open a Bank Account in Japan
How to Open a Bank Account in Malaysia
Not to mention that most banks apply a high currency rate in each transaction. When you have a money transaction through your bank account from your origin country, you will get a high currency rate for each transaction. It means you are always requested to pay higher every time you perform a transaction. Whether making a payment or getting paid, both are costly.
Not to mention that the charge fee is also applied whenever you need to withdraw money. This is one of the most considered things why many expatriates decide to open a bank account in Vietnam. Since the withdrawal fee is always high and they need to make a withdrawal every week for paying their daily bills. With a local bank, you will only charge a monthly fee that is still reasonable and make sense.
Selection of Local Bank in Vietnam
There are several options of a local bank in Vietnam that can give you a lot of financial services as required. Each bank offers various advantages to consider so that you can get suitable services as you want. Some of the trusted local banks are Vietcom Bank, Vietin Bank, and Agribank.
They offer many services starting from offline banking, online banking up to mobile banking. They also charge less fee every month and give 24 hours' services through their teller machine which is located all across the country.
Those banks also offer several types of accounts for foreigners. Usually, they will provide the following account services:
• A transaction account is the most common type of account selected by the foreigner. It helps them to support daily transactions such as a daily bill or making a payment. With the account, the foreigner can get a bank book and ATM card. So that they can easily manage their savings and withdraw money as needed.
• Investment capital account is more for sending investment in the country. Therefore, it is normally selected by a businessman who plans to give his investment in Vietnam. With this account, the owner can receive and send investment to various companies in Vietnam with less charge. So that it will be more economic and easy to perform.
How to Open a Bank Account in Vietnam
Once you decide on a suitable bank for your account, the next thing to do is to start opening a bank account in one of those banks. Whenever you are ready for this, the following things are supposed to be performed.
See Video How To Easily Send Money Overseas
• To deal with this matter, you need to prepare suitable documentation to support the process. You will have asked to show your valid passport, valid VISA, working permit, and temporary resident card. Make sure you get the original document when present at the bank, and don't forget to make a copy to pass to the bank officer.
• After you prepare all the related documentation, then you can start to open the bank account by present in the bank first. You need to ask the officer and liaise with them for the necessary administration forms.
• Then after that, you will receive a various form that needs to fill in and sign. Make sure you fill the form according to your valid documentation so that the bank can easily input the data and make easier verification too.
• Don't forget to put a wet sign in the form accordingly. This is to notice that you agree with all of the terms and conditions from the bank office.
• Once you finish with the above activities, the bank officer will validate your document and start to process your new bank account. Later on, you will get your bank book and ATM card.
• You might need to put some deposits according to the requested value from the bank. Once you finish the deposit, your account will be activated and ready to use.
By reading the above information, it is now clear why you have to get a bank account with a local bank in Vietnam. Furthermore, you will also understand how to open a bank account in Vietnam in a simple way.
Send Money Easily to Different Countries
How to Send Money to Hong kong
How to Send Money to Philippines
How to Send Money to Australia
How to Send Money to United States
How to Send Money to Singapore
How to Send Money to China
How to Send Money to Malaysia
How to Send Money to Japan
So that you don't need to experience unpleasant things whenever performing any financial transaction in the country. With this local account, your daily transaction will be easy and be smooth.