Bank of Montreal is the fifth-largest bank in Canada. The bank which is also often referred to by the abbreviation BMO does have its headquarters in Canada which is the northernmost country in North America. Furthermore, as the name implies, its headquarters are located in Montreal precisely in Quebec.
As a commercial bank that is relatively large in Canada, this bank is known to have employed approximately 36 thousand employees. All these employees participate in carrying out business and efforts made by the bank to improve all its services to customers.
How to Open a Bank Account in Australia
How to Open a Bank Account in Hong Kong
How to Open a Bank Account in China
How to Open a Bank Account in India
How to Open a Bank Account in Japan
How to Open a Bank Account in Malaysia
Because private banking is needed to know by many people, of course, this leads the bank to continues to improve its services. Especially in terms of loans, credit cards, and also insurance coverage, all of which are related to providing convenience for customers. For those who want to know more about this bank institution, then you can follow and see all the explanations listed below.
The History of Bank of Montreal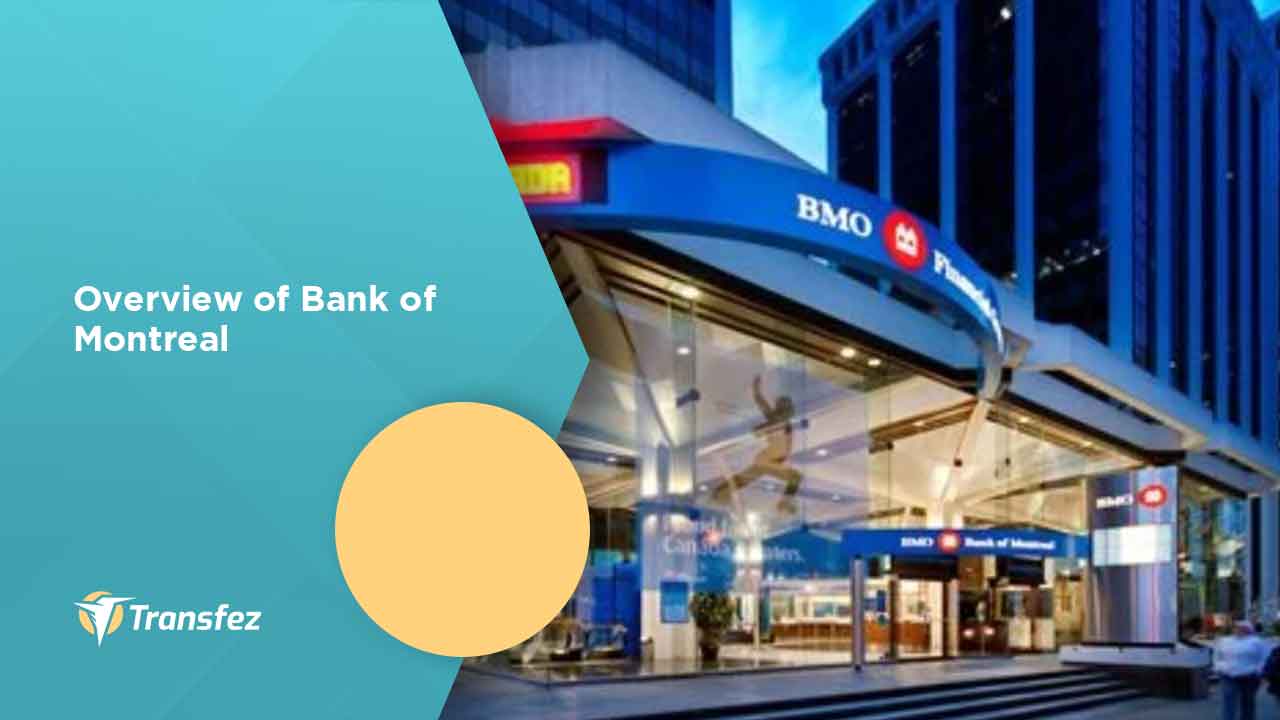 The establishment of the Bank of Montreal was carried out precisely on June 23, 1817, which then changed status from a private company to a public company. After that, this bank institution expanded until finally managed to open a branch in Canada. From the opening of the first branch, the Bank of Montreal continued to expand until it opened several other branches.
In those days every private bank could issue banknotes. But in the mid-19th century apparently, the central bank in Canada was used as the only financial institution issuing currency in Canada. This results in banknotes from various private banks being withdrawn.
However, the development of the Bank of Montreal then still goes hand in hand with the development of the times. This bank even managed to acquire several financial institutions and also managed to expand until it had opened a branch outside Canada.
In the 21st century, the bank achieves success by having more customers and hiring a very large workforce or employees. Furthermore, all service products from this bank also continue to grow with a more satisfying service to customers.
All the offered products are increasingly widespread so customers investing in banks are increasing too. This leads the bank to successfully reach a high rank as the largest bank in Canada.
Bank of Montreal Market
Until now Bank of Montreal has divided its market into three client groups with different types of markets. These three client groups consist of retail banking and bank capital markets as well as wealth management.
Retail banking which is a group of private and commercial clients generally covers commercial and retail banking in Canada to have commercial products such as credit cards and insurance. While client capital markets refer to the investment banking group. Another group of clients, wealth management, refers to a wide variety of investments.
Bank of Montreal Nesbitt Burns provides full-service investments in Canada. In addition, there is also Bank of Montreal InvestorLine or self-service investment in Canada plus Bank of Montreal Harris Investor Services or consulting services in the United States. Other coverage of this wealth management includes Bank of Montreal Private Banking which covers private banking in Canada and the United States.
Bank Account
For those of you who may be currently settling in Canada or maybe planning to live in Canada can choose this bank as a bank institution to manage your finances. You can directly open a bank account at this well-known bank in Canada.
There is various type of banking accounts that is now available to many people from this bank. Such as banking accounts for students that will be useful to support the education for a student that is being studied in Canada.
Accounts are also available for ex-pats living and staying in Canada. Of course, this account is also very helpful for you who are newcomers to Canada.
Furthermore, there are also bank accounts for seniors and Canadian troops as well as for veterans. Not to mention accounts for indigenous Canadians. All of those accounts will get the best service from the bank.
It is recommended to choose a suitable account to use and according to your needs. You can come to the bank office directly or can also use digital services from the bank to get these account options.
Services from Bank of Montreal
Various service products from the Bank of Montreal can certainly be able to attract the satisfaction of customers who have an account at this bank. In addition to enjoying deposit facilities at the bank apparently, the bank customers can also get credit card facilities offered by this bank.
Furthermore, some loans are also offered by the bank to be enjoyed by bank account owners. So that your needs can be met properly because of the various types of loans offered by this Canadian bank. Another service that is also widely utilized by customers is investment services, which generally consist of savings or deposits, stocks, mutual funds, and bonds.
Transfez App can help you transfer money abroad more quickly and efficiently. Transfez Business can also help your business in making transactions abroad. For those of you who want to send money to relatives who are abroad because they are studying, working, or traveling, Transfez will be ready to help. This app is available on Android as well as iOS.
Bank of Montreal with all kinds of services to customers will certainly grow better. Even the availability of services for 24 hours a day can make bank customers get the best service. So that money management can be done better in this bank. Furthermore, it will guarantee a better benefit for the customer too.