Regarding Binance Singapore, there are still many that are not known with its certainty in the public. The term Binance may still not be as familiar as other platforms. But actually, Binance has begun to expand its use to all things related to it. Binance is basically the largest cryptocurrency exchange platform in terms of volume.
The platform, founded by Changpeng Zhao, has apparently come under pressure from regulators around the world. This arises because of concerns that cryptocurrencies will be used as money laundering practices. Not to mention another high risk.
Read Also: A faster and lower-cost way from Singapore to Indonesia to send money
However, Binance is known to have many advantages and advantages. But it turns out that its use was stopped in Singapore for several reasons. To find out more about Binance Singapore, see the following reviews.
Advantages of Binance Platform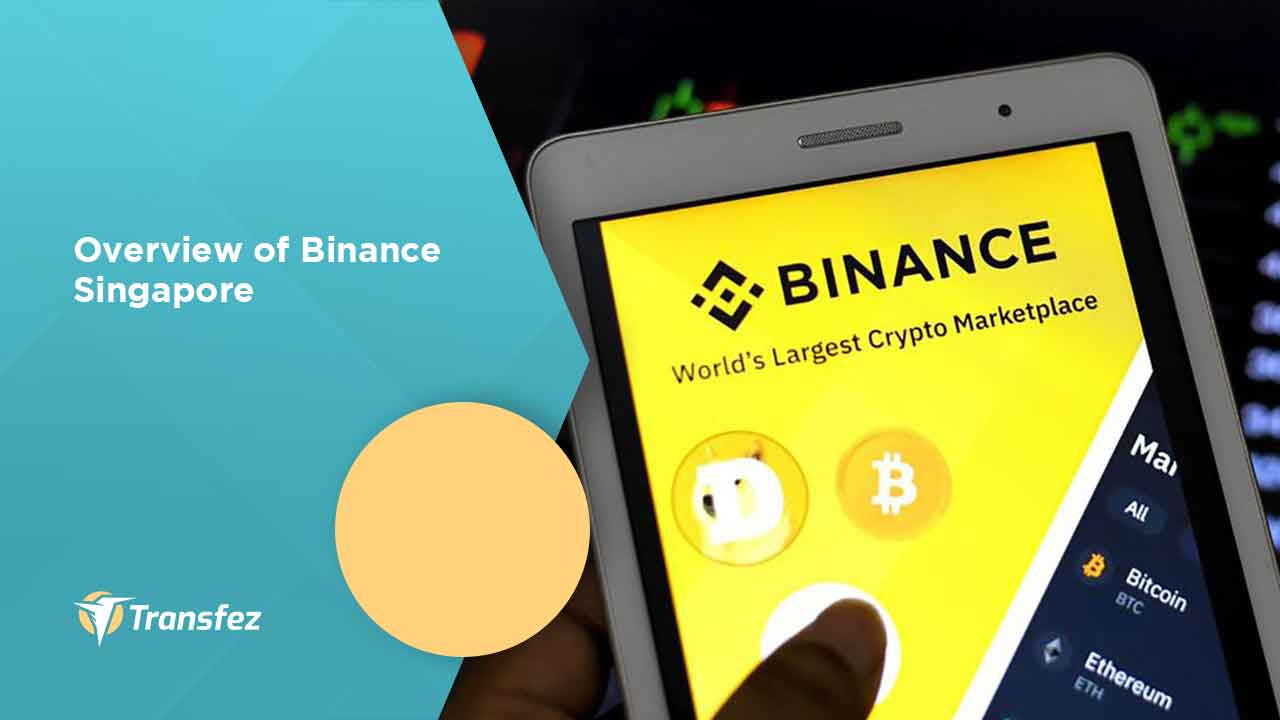 Some of the advantages of using Binance Singapore are as follows.
Easy to use
The use of Binance Singapore as a cryptocurrency exchange platform is very easy and can be done by anyone. To use it easily install the application on your device. The application can be installed on gadget devices such as your personal smartphone device.
Or you can install it on a specific device that can be easily operated. This ease of use is the main advantage for Binance so that anyone can use it when they need it. Even beginners can also use it with steps that are not difficult.
Have the largest assets
Another advantage of Binance Singapore is the existence of the largest crypto asset. Not only the largest but the assets of Binance can also be said to be the most in the world.
Binance, which was founded in China in 2017, is famous enough in its time that its operation by some people is no longer a secret. Many people decide to use this platform so that their fans are increasing day by day. This is the cause that its assets to be the largest and largest in the world.
See Video How To Easily Send Money Overseas
Has to stake feature
The staking feature is also one of the features that make Binance the most attractive platform for anyone to use. This feature is apparently useful to make it easier for everyone to get an interest rate. Plus, it can be done every day.
This staking feature owned by the Binance platform makes it more and more liked by its users. With the interest that can be obtained from its users, the profits also can be obtained more easily.
Low transaction fees
The existence of lower transaction fees also makes this Binance platform more preferred by many people in Singapore. With the low transaction costs, it becomes more efficient in terms of expenses. Transactions made using the Binance Singapore then more increasing since more people want to make easy transactions at a relatively cheaper cost.
Rapid disbursement of funds
Not only low transaction costs but the process of disbursing funds carried out by the Binance platform is considered to run faster. Of course, everyone wants a process that can run quickly including in terms of disbursement of funds. Binance Singapore is said to be able to do so that it is more profitable for most people. This factor also makes Binance has the largest assets in the world.
Comfortable to use
Binance platform is also considered to be able to be used comfortably by its users. This comfort can be felt by all those who operate it. Starting from beginner investors to expert investors in the field of cryptocurrencies can use it very comfortably and without worry. Binance platform that gives a lot of personal advantages and can be operated easily makes you will always want to use it.

Termination of Binance Operations in Singapore
Binance Singapore whose implementation or operation will be stopped is quite surprising news. One of the reasons that contribute to the termination of Binance's operations is the absence of a license to run its operations. Indeed, Binance does not continue to apply for its permit to operate so its implementation in Singapore must be stopped.
The absence of a license makes Binance no longer able to continue all types of services in Singapore. Plus, the licensing process in Singapore is considered quite strict. It is possible that this is related to regulations in Singapore that make Binance Singapore then feel the need to stop its operations. The news that it is no longer operating needs to be responded to properly by all of its users.
However, this will happen soon so that any of you can start preparing to leave this platform. License submissions terminated by Binance indicate that the services of this platform will be withdrawn and discontinued regularly. So that there will be more time for you to search for other services. Even so, Singapore will still be used as a country that is a center for their innovation.
Transfez App can help you transfer money abroad more quickly and efficiently. Transfez Business can also help your business in making transactions abroad. For those of you who want to send money to relatives who are abroad because they are studying, working, or traveling, Transfez will be ready to help. This app is available on Android as well as iOS.
 
This will not eliminate the impression and assessment of Singapore as a country that has always been the center of blockchain. So you could say that the imminent termination of Binance's services in Singapore w will not eliminate Singapore's image as a blockchain hub.