Visiting Singapore is certainly not complete without seeing the beauty of one of the important cultures in the country. One of them that can be found in the beauty of Peranakan house Singapore which is lined up in certain regions of the country. As one of the countries with a distinctive culture, it is not surprising that many tourists are interested in seeing further Peranakan culture. Including Peranakan house Singapore which has its attraction in terms of beauty and culture.
See Video How To Easily Send Money to 50+ Countries
However, maybe not all tourists know the existence of this one tourist location. As one of the heritage tourist attractions in Singapore, of course, the region is worth a visit. If you are interested in coming to the location, you should find adequate information. One of them is as stated in the following information below.
About Peranakan House Singapore
Maybe many do not know about what a Peranakan house Singapore looks like. Most people in the world understand that the largest population of Singapore is a Chinese tribe. But not many know that there are some cultures in Singapore related to the Chinese immigrant. So do not be surprised if many typical Singaporean cultures are closely related to these people.

Likewise, if you visit Peranakan house Singapore. Where this is a traditional house in the style of Peranakan with a unique and distinctive house concept. In general, several main concepts in the house are always there, namely the following concepts.
Heritage
Peranakan house Singapore is a house or residence with a heritage concept in its design. The design refers to the style of the house with traditional elements typical of Peranakan. Where this concept is similar to the mixing of several cultures namely Chinese, Malay, and Indian culture. This is because Peranakan comes from Chinese immigrant marriage to local Malay people and then the Peranakan is born in the country.
Colorful
One of the characteristics of this Peranakan-style house is a variety of colors and quite attractive. So that it can attract interest and attention for anyone who passes by or sees it. It's no wonder that these houses look different from a distance and are easy to spot. This is also a reason why the house is one of the recommended tourist attractions to see while traveling to this country.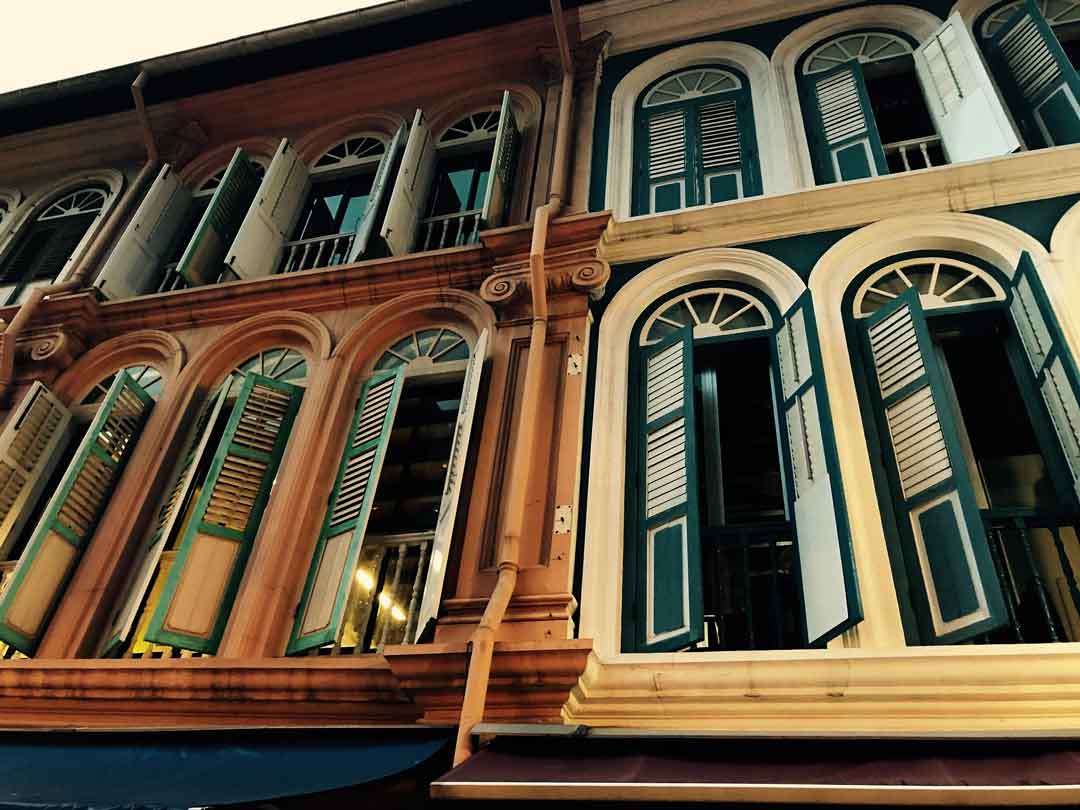 Location of Peranakan House Singapore
It is not too difficult for those keen to visit the Peranakan house in Singapore. Since the location is not far away from the city Centre. So that anyone who plans to visit the area can reach the place easily. This Peranakan house is mainly located in several areas such as Little India, Emerald Hill, Ann Siang Hill, Chinatown, Joo Chiat/Katong, or along Koon Seng Road. Therefore, if you plan to see the houses, then you can plan to visit these areas.
This place is open from morning to night. Therefore, no need to worry if you want to visit the place anytime. Make sure you have enough time to visit the places since the area is quite big and various. Alternatively, you can select one place to visit and get as much as a picture as you can around the housing area for your documentation. You will feel amazed by the beauty of this place. So that many tourists feel happy and curious when touring the area. Not to mention that the area is a good place to take some pictures when traveling in the country.
Send Money Easily to Different Countries
How to Send Money to Hong kong
How to Send Money to China
How to Send Money to Malaysia
How to Send Money to Japan
Tour to Peranakan House Singapore
To get a nice tour of Peranakan house Singapore is very simple. Since many tour and travel in the country offers this kind of tour to their customer. Therefore, if you visit Singapore on a tour then you can add the additional book to visit this heritage housing complex. By having a good traveling here, you will see another side of the country and feel the heritage ambiance strongly around the area. For those who love to visit the cultural and historical areas, then this is the right place to select.
The cost to get involved in this tour is not too expensive. It is still reachable since the area is not taking too much cost or money. You only need to book the tour and the tour guide to help to explain the heritage and historical side of the housing area. Further than that, all you can do along with your tours in this place, you can check all the heritage designs of the house and take some marvelous pictures around it. So that you will get a nice overview and also experience visiting the heritage area of the country related to the immigrant and local people.
Transfez App can help you transfer money abroad more quickly and efficiently. Transfez Business can also help your business in making transactions abroad. For those of you who want to send money to relatives who are abroad because they are studying, working, or traveling, Transfez will be ready to help. This app is available on Android as well as iOS.
Closing
Such is the interesting information about Peranakan house Singapore. As one of the interesting cultures to see further, tourists who come to Singapore should include this area as one of its tourist destinations. Enjoying the local culture and the beauty of the heritage around Singapore will give its impression when visiting the country. Therefore, do not hesitate to start a visit to Singapore and enjoy the culture of Peranakan house Singapore while traveling to this country.