It's about Pokemon Center Singapore. Pokémon Center Singapore is finally open for those of you who are fans of the funny cartoon character Pikachu. Now there is no need to go far to Japan to see and find various figures of Pikachu cartoon characters that are funny and very interesting.
Because now there is a Pokémon Center Singapore which is the official store of Pokémon in Singapore. This store even became the largest Pokémon shopping center in Southeast Asia.
Overview of Pokémon Centre Singapore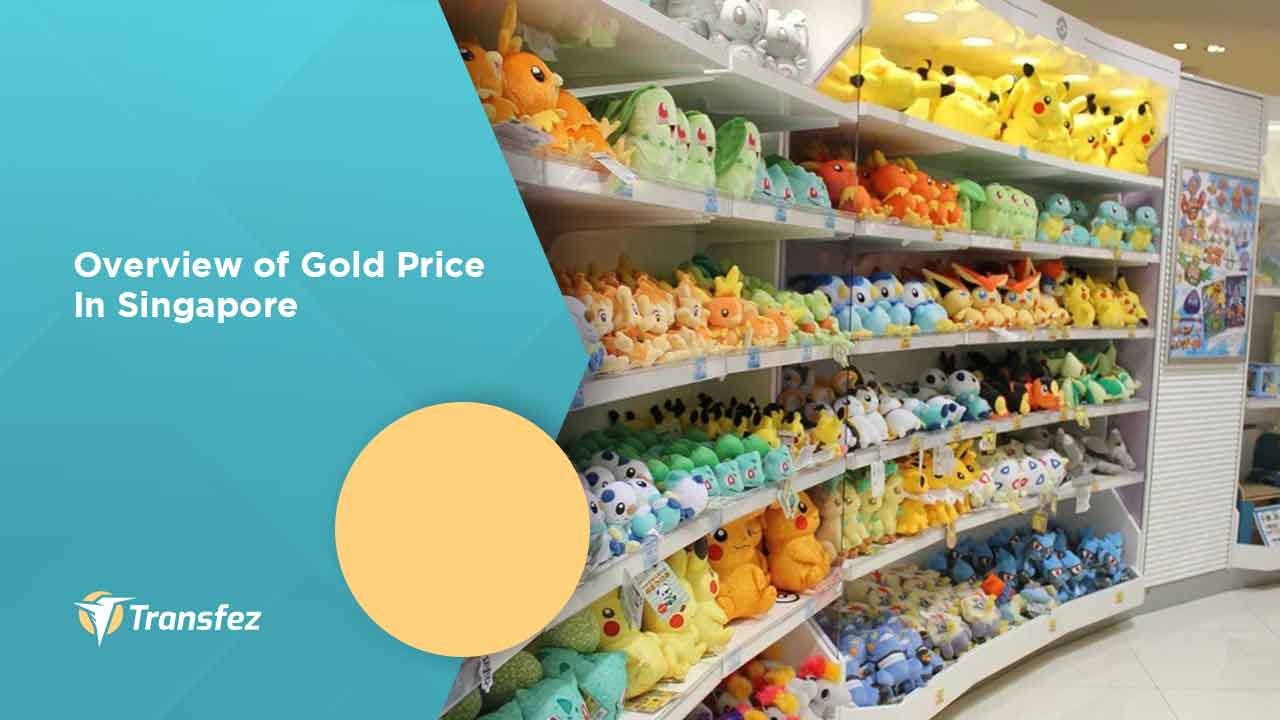 Being a Pokémon fan may not be enough if you just watch various series on TV and watch the movie in theaters. But all Pikachu-themed items can be your special collection. To get a variety of products you can shop at the original Pokémon shop in Singapore.
In this official Pokémon store, there are many types of goods ranging from cute clothes and accessories. There are also office furniture-themed Pikachu and there are also luxurious toys ranging from Pikachu dolls and friends and many more. All of these products can be obtained at Pokémon Center Singapore.
The store also provides the latest merchandise collection. Compare to visiting Japan to visit a similar store, Singapore is more reachable for southeast Asian countries. Therefore, no wonder that this store become famous and have many visitors once its open. The price is also reasonable, and the collection is considered fun and complete.
Read Also: A faster and lower-cost way from Singapore to Indonesia to send money
Location of Pokémon Centre Singapore
The official Pokémon Center Singapore store is located inside Jewel Changi Airport Singapore with an address location at 78 Airport Blvd Singapore 819666. This store is operating from 10 AM to 10 PM. So that you can manage your visit to this store accordingly. You will have all day to come to this place. Therefore, do not worry about not having a chance to visit the store.
For those of you who are interested in the presence of Pokémon Center in Singapore, you can come to the store by using various types of transportation. Since the location is inside Changi Airport, you can select an MRT to the airport. Another option is you can go by taxi, but it will be more expensive rather than using public transport.
About Pokémon Anime TV Series
For those of you fans of the funny cartoon character series Pokémon can watch it on your favorite TV every Monday until Friday at 6:30 AM and 1 PM and 6 PM on Star Hub TV. Or you can also watch it on Star Hub TV every Sunday at 07:30 AM. On the SingTel TV channel, you can also watch this series at the same time. Disney Channel lovers can also watch the Pokémon series every day at 3 PM on the Disney Channel.
Not only Pokémon movie series is exciting to watch but feature movies can also be a recommendation for you Pikachu fans. You can watch a variety of titles from Pokémon movies in your favorite movie theaters. To be able to do so just wait for the schedule of the Pokémon series that aired in theaters.
See Video How To Easily Send Money Overseas
Various Merchandise of Pokémon
Pokémon Centre Singapore also provides video games. Playing exciting games with Pokémon themes will certainly be a favorite not only among children but also among adults.
Playing video games is fun and you can play them with your friends together so that no wonder if this is one of the favorite things in the store.
The presence of Pokémon is now also encroaching on the world of gadgets so you can enjoy it in a variety of applications available.
Indeed, usually most applications downloaded in gadget applications including mobile devices are fun games. Similarly, Pokémon game applications are much liked by children. In Pokémon Centre Singapore, you will have directed to download the application, so that you can get more experience with the character.
The application that you can get is not limited to the games, but many other applications raise Pokémon as a theme. The entire app can be downloaded so you can play it anytime and anywhere you want. Therefore, not just the merchandise, but you can also play along the day with Pokémon characters on your smartphone.
Another interesting merchandise to get is the trading card games. Those are also part of the excitement of Pokémon that you can also follow. There are many facilities that you can enjoy from trading card games such as connecting with others through Pokémon TCG.
Then everyone can get involved with others and participate through TCG. In addition, there is also the Pokémon Card Game Asia Championship and also an application to take the 3rd Certification Exam.
Pokémon Center Singapore will be the best place for you to hunt various products with your idol character, the cute monster Pikachu. Pokémon cartoon series is much loved, especially among children. This is why various products with Pikachu characters are much sought after.
Transfez App can help you transfer money abroad more quickly and efficiently. Transfez Business can also help your business in making transactions abroad. For those of you who want to send money to relatives who are abroad because they are studying, working, or traveling, Transfez will be ready to help. This app is available on Android as well as iOS.
Now getting all the Pokémon-themed products is easier because you can find them at Pokémon Center Singapore. Not to mention the strategic location which is easier to visit. Therefore, never miss this place whenever you spend your holiday around the country.