The price of gold has always been a concern for many people. Not a few people decide to invest in gold. The price of gold is always much sought after and sought after by the public, especially gold investors. Every day more and more people are hunting for the price of gold, both ANTAM, and jewelry. The details of its price are searched from various sources for profit.
At this time, the buying and selling of gold are getting higher and higher. Gold is considered an object to invest. That's why the price details are still much needed. Various sources regarding the price are also sought to get the latest price. For those who want to know the latest gold prices, you can immediately check and see the information below.
ANTAM Gold Price
It is known that the price of ANTAM gold is still stable. For those of you who are not possible to invest in the field of antam gold, there is no need to worry. Because the price tends to be stable and there is no change any more. Until now, the price of gold bars of PT Aneka Tambang Tbk or ANTM has reached a stable value. Antam's gold price until this second is still stable when compared to yesterday's trade. Currently, a gold bars for the weight of one gram reaches 970 thousand rupiahs.

Of course, this price is much different from the price of antam at the beginning of the year which was supplied at a certain price. Of course, there is an increase in prices that have reached a certain value from the beginning of the year until now. This antam gold tends to be guaranteed authenticity and purity. You can even get it with a certificate. However, what should also be remembered is that the purchase of gold bars will be subject to PPh 22 of 0.45 percent for NPWP holders. Meanwhile, those of you who do not hold an NPWP are subject to an income tax of 0.9 percent for non-NPWP.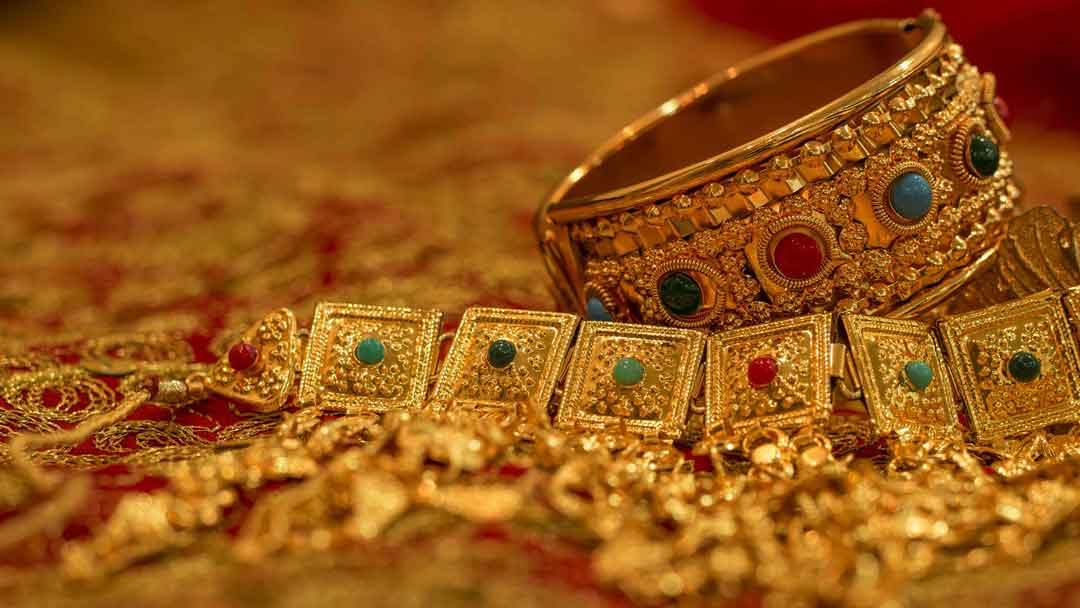 24 Karat Gold Price
Those who need the price of 24-carat gold can also get it right. Until now, it is known that the price of 24-carat gold has not increased or decreased. The price tends to be stable and is still the same as the current condition. The price of gold with a grade of 24 carats has not changed since before the Eid holiday this year. The price of 24 carat gold weighing 1 gram is known to be still below 1 million.
For 24 carat gold weighing only 0.5 grams, it can now be obtained at a price of around 500 thousand rupiahs. Meanwhile, gold with a content of 24 carats measuring 5 grams is priced at a higher price. The price reaches more than 4.5 million rupiahs. For a 24-carat gold bar weighing 10 grams, it is priced at 9.2 million rupiahs. There is also a price of 24-carat gold with other weights that you can check in various sources.
See Video How To Easily Send Money to 50+ Countries
Pawnshop Gold Price
How the price of gold in a pawnshop might make you curious. The price of gold in pawnshops is different from the stable condition of gold. It is known that the price of gold in pawnshops has increased from before. The price of gold bars at PT Pegadaian is currently known to have soared upwards in the current trade. Some types of gold in Pawnshops might be info for you. Some of these types of gold include Antam and Antam Retro gold. In addition, there are also Antam Batik and also UBS. The size of each of these golds is sold in various variants or varieties.
You can get gold ranging from 0.5 to 1,000 grams. Meanwhile, in today's trading, it seems that the price of Antam gold is priced at 1 million rupiahs for weight per gram. The size of gold also varies from 0.5 grams to 1,000 grams. For the increase itself, the average price skyrocketed from 1.4% to 1.52%. This increase when compared to yesterday's price. Meanwhile, Antam Retro gold priced per 1 gram is now worth 948 thousand rupiahs. This price also showed an increase that soared from 1.79 to 2.01 percent. This kind of gold is sold with the position of the gold piece, and the certificate is separate.
Send Money Easily to Different Countries
How to Send Money to Hong kong
How to Send Money to China
How to Send Money to Malaysia
How to Send Money to Japan
Check Gold Price
The price of gold can be checked from various sources. Now there are more and more websites that provide information about the price of the latest gold. You just have to choose which site can help you to get the necessary info.
With this info about the price of gold, you can estimate the price that applies to the current one. The existence of this price info can also certainly help you to be able to decide the process of selling and buying gold. Now getting the latest info on the price of gold can be easier and faster.
Transfez App can help you transfer money abroad more quickly and efficiently. Transfez Business can also help your business in making transactions abroad. For those of you who want to send money to relatives who are abroad because they are studying, working, or traveling, Transfez will be ready to help. This app is available on Android as well as iOS.
You can access it on several available sites. The price of gold displayed are up to date. Then you can get the best info regarding the price of the most recent gold. Both antam and jewelry come with the latest price details. For the latest price, you need to check the price every day. The price of gold may change every day. Whether it goes up or down, the price of gold is still flexible.