The digital age has altered human habits, including payment methods. Young people prefer to pay with QR Code Payment, which claims to be more convenient because there is no need to wait for a return.
Payment instruments, other than receipt printing tools or EDC (Electronic Data Capture) computers, are increasingly being lined up at the counter. With the advancement of technology and changes in people's behavior, the variety of payment methods available is expanding. One of the most recent is the usage of a QR Code or QR Code Payment system.
If you wish to have a more overview of QR Payment, see the following paragraphs. You can find the definition of this payment, the transaction mechanism, and its advantages.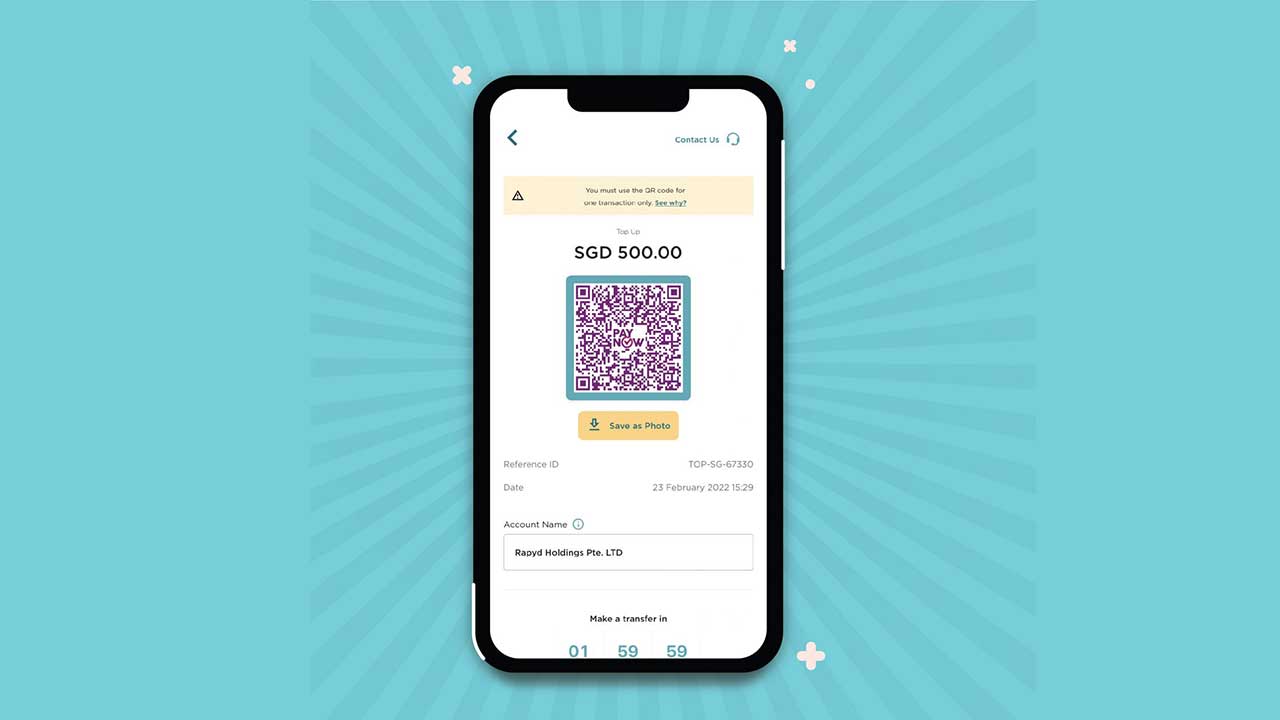 Definition of QR Payment
QR Payment is a contactless payment method in which money is transferred by scanning a QR code from a mobile app. This is an option to transfer electronic funds to a payment terminal at the point of sale.
Payment cards, payment networks, payment terminals, and merchant records are among the infrastructures typically connected with electronic payments. Customers use their smartphones to scan QR codes held by retailers to pay for their purchases.
How to Open a Bank Account in Australia
How to Open a Bank Account in Hong Kong
How to Open a Bank Account in China
How to Open a Bank Account in India
While according to the Financial Services Authority, a QR Code is a matrix code with two-dimensional codes. It was invented in 1994 by the Japanese business Denso-Wave. The abbreviation "QR" stands for "Quick Response." As the name suggests, this code was designed to allow digital cameras to rapidly and simply read the code/phrases/data included within it.
QR codes include information ranging from URL links to text to phone numbers. QR codes are typically placed on various products to signify more product information. However, QR codes have recently emerged as a viable option for payment systems since they are more practical. That is how QR Payment is appearing.
The Advantages and Disadvantages of Using QR Payment
It must be agreed that QR Code Payment is currently an easy, simple, and quick payment option. It is sufficient to scan the code with a smartphone to complete the transaction or payment. Therefore, it is the most effective payment method to use compared with other methods.
Furthermore, QR Payment is more responsive than tapping an electronic money card or e-money. In reality, even if a portion of the code is destroyed, the QR Code can still be correctly translated by the smartphone when scanned.
In the other way, digital transactions such as payments through QR are inextricably linked to an internet connection. This payment method is no exception. As a result of bad signals, the payment using QR code transaction limitations exist.
Failure of these payment transactions is mostly due to a bad smartphone signal in general. Furthermore, while being a modern payment method trend, not all merchants use QR Payment as a payment option. As a result, before making a payment, ensure that the merchant accepts this payment option.
Swift Code Bank BCA
Swift Code Bank Mandiri
Swift Code Bank BNI
Swift Code Bank BRI
The Mechanism of Payment With QR
The QR payment method consists of two QR code display media at retailers, which may then be scanned with mobile phones by customers. The first type of QR is static or Merchant Presented Mode (MPM), which is shown by stickers or other printouts that can be used in each payment transaction.
The QR code does not yet contain the required nominal payment, so the buyer or user must enter it on his smartphone. The seller or merchant must first validate whether they have received a transaction status notification. This will indicate that the transaction was successful.
Second, in dynamic or Customer Presented Mode (CPM). In this method, the QR is presented on the monitor or a receipt printed by the EDC machine. Each payment transaction includes a unique QR Code that contains the minimal amount that the consumer must make. Therefore, QR Payment can easily be done with this method.
See Video How To Easily Send Money International with Transfez
How to Check Original VS Fake QR Code for Payment
It is difficult to tell whether a QR Code is genuine or false, however, there are numerous precautions that may be taken:
– Use a scanner or QR Code reader with a security function that allows smartphone users to see the complete URL before launching the relevant website and determining if the intended location is secure or potentially hazardous.
– Do not scan an unknown QR Code recklessly; be wary of QR Codes that do not clarify what they are linked to.
– Physically inspect the QR Code to ensure that it is still legitimate and is not obscured by another QR Code, such as stickers.
Closing and Conclusion
Whenever someone decides to use QR codes for payment, then users should be wary of the fabrication of QR codes by untrustworthy parties. Furthermore, they also need to consider the possibility of sabotage of QR Code user accounts which leads to cybercrime. It is either revealing the user's identity or changing the QR Code with viruses or malware.
Transfez App can help you transfer money abroad more quickly and efficiently. Transfez Business can also help your business in making transactions abroad. For those of you who want to send money to relatives who are abroad because they are studying, working, or traveling, Transfez will be ready to help. This app is available on Android as well as iOS.
As a result, cooperation from all stakeholders in the digital payment ecosystem such as QR Payment is required to establish security to minimize the threat of crime. As well as for banks to strengthen their application technology, servers, and human resources.