Rainforest Lumina Singapore is one of the interesting attractions to visit for anyone who has time to vacation in the country. Presenting millions of interesting charms with attractive designs, of course, this tourist spot is one of the places that are widely liked. However, some tourists do not know in detail what Lumina Singapore looks like. Including how to visit the place and how much it costs.
See Video How To Easily Send Money to 50+ Countries
Therefore, this article provides little information related to tourist attractions in Singapore. Starting from how to reach it, tickets, opening hours, and more. If you want to come to these tourist attractions, first see the following transmitted information below.
About Lumina Singapore
Rainforest Lumina features a unique narrative that is centered on the theme 'We Are One' and combines the story with the setting of the rainforest. Visitors will have the opportunity to interact with the Creature Crew, which is comprised of eight different virtual animals, each of which possesses a unique quality and is ready to lead you on a mystical journey unlike any other.
Interacting with these courageous animals will help you understand the connection between people and the natural world. As well as how each of us contributes in our unique way to the maintenance of life on earth.

The lush, luminous world of the rainforest at night is evoked through a mesmerizing audio-visual experience. Which takes place across ten picturesque zones within the Singapore Zoo. Visitors can anticipate being enthralled by this experience, which takes place at the Singapore Zoo.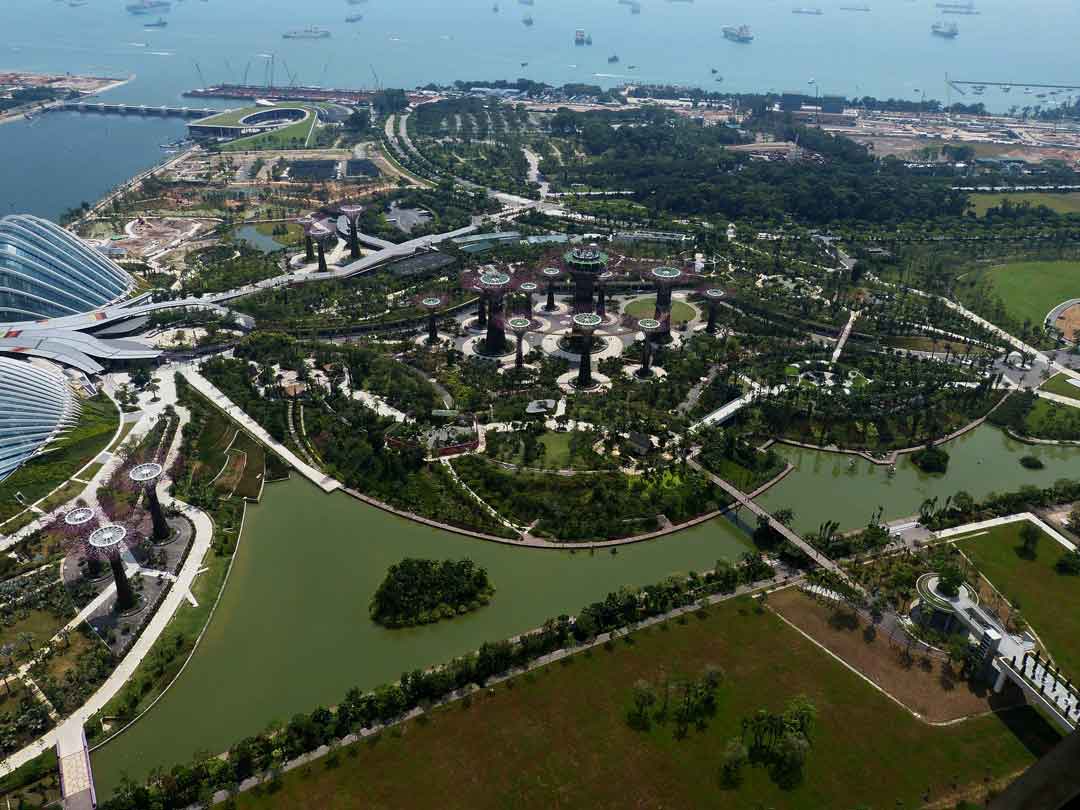 Things to do In Lumina Rainforest
In  Rainforest Lumina, you can go for a hike in the woods and learn about the lore and sensorial treasures that nature has to offer. As part of the festivities commemorating the Singapore Zoo's 45th anniversary, the Rainforest Lumina attraction was introduced to the public in 2018. It is an attraction that was the first of its kind in Southeast Asia,
Visitors can anticipate being immersed in mesmerizing laser displays along luminous pathways during the third season of Rainforest Lumina. Additionally, they will be able to gaze in awe at the countless pixel lights that are displayed on the Shimmering Islands.
During your visit to the upgraded multimedia Water zone, you will be captivated by Bob the Otter as he prances around his playground. It demonstrates his mastery over the weather and conducts a symphony of light and sound orchestral music. It is also in conjunction with the spectacular spectacle of a simulated thunderstorm. Alternatively, you could pay a visit to the Treetops zone. Where Tairee the White Tiger will perform an endearing song and dance routine to greet you as you enter his habitat.
Send Money Easily to Different Countries
How to Send Money to Hong kong
How to Send Money to China
How to Send Money to Malaysia
How to Send Money to Japan
How to Reach the Location
For those who want to visit this attraction, the location is not far from Singapore Zoo. Therefore, you can select similar transportation to reach this zoo. Whether public transportation such as MRT, or you can also reach the location by taxi for a faster time.
The location of this attraction is at 80 Mandai Lake Rd, Central Water Catchment, Singapore. Which is not far from the city center. Therefore, you will have several modes of transportation to reach the location according to your starting place. Furthermore, it takes only several minutes to reach the area. So that in case you want to spend more time in Lumina Singapore, you will guarantee to have enough time to visit this place.
Lumina Ticket and Opening Hours
The following is information related to the ticket-selling at this attraction. The adult ticket applies for those aged 13 to 59, the child ticket for ages 3 to 12, and the senior ticket for age 60+. Admission for children below 3 years old is free. The ticket price is as follows, with opening hours from morning tonight.
General Admission
Adult: $18
Child: $14
Student/ Senior Citizen: $14
Top-up Rate (with any day park admission)
Adult: $10
Child: $10
Student/ Senior Citizen: $10
Be noted that you have several options to get the ticket. Whether buying online or buying offline by the time you arrive at the location. The price might be slightly different for certain holidays. Therefore, make sure to prepare a sufficient amount of money if you want to visit the place. Permanent Residents and local citizens normally get lower prices or discounts.
Download Transfez App
Transfez App can help you transfer money abroad more quickly and efficiently. Transfez Business can also help your business in making transactions abroad. For those of you who want to send money to relatives who are abroad because they are studying, working, or traveling, Transfez will be ready to help. This app is available on Android as well as iOS.
Closing
At the Singapore Zoo, the new Rainforest Lumina night-time attraction keeps paying customers to walk through the gates from the time the sun goes down until late in the evening. It was conceived of and integrated by the award-winning multimedia entertainment studio Moment Factory. A magical 1 km wonderland of lighting and video-mapping effects, many of which are interactive, awaits guests as they make their way through the park.
This enchanting attraction was meticulously designed to cause as little disruption as possible to the park's native wildlife and animal collection. In the hot and muggy climate of Singapore, projectors were shielded from the elements by enclosures designed to withstand the heat and humidity.
With this kind of interesting attraction, it will be worth enough to visit the rainforest Lumina Singapore. Therefore, anytime you travel to the country, come and spare your time to see this nice attraction.