Singapore Airlines A380 is one of the best air transportation for all of you. Especially for those who like to travel long distances and even across countries. For example, traveling by air from Singapore to neighboring countries. Of course, you need a flight to make the trip. For your flight, make sure the plane you are traveling in makes you feel comfortable and safe throughout the journey.
The Singapore Airlines A380 is highly recommended. This aircraft is indeed much desired by customers. It's no wonder that the A380 has been chosen by many customers. Even today's A380 users are increasing because of customer trust. Indeed, the A380 is known to have quite a lot of advantages. These various advantages and advantages make customers love it. Here are some of the advantages of the A380 from Singapore Airlines that you need to know.
Convincing Singapore Airlines A380 Specifications
The A380 aircraft from the outside looks very strong and sturdy so many customers like it. Not to mention the specifications of the aircraft that make it able to provide the best flight for you. Mein A380 is equipped with Rolls Royce Trent 900 which makes it have the best performance. While the cruising speed reaches Mach 0.85, you don't need to doubt it anymore. Regarding the body of the aircraft, it can be seen from its length which reaches 72.7 m. With this size, anyone on the plane will feel at home. Then you can travel with anyone by using this plane.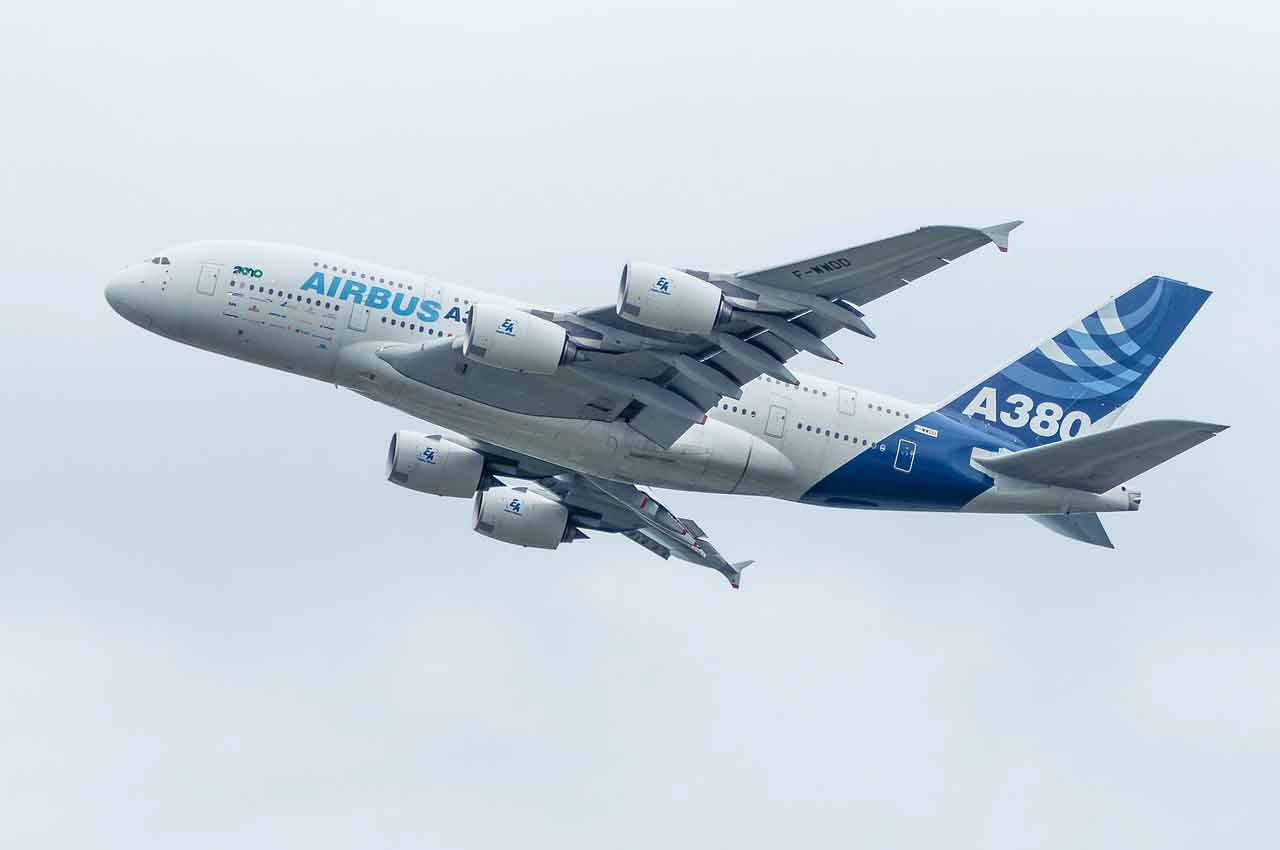 Comfortable Seat Plan Singapore Airlines A380
Not only the specifications of the aircraft that look cool and sophisticated are the advantages of the Singapore Airlines A380. But the seat also provides comfort for every passenger on the plane. On this plane, 471 seats can be placed for each passenger. This number of seats is then divided into versions 1 and 2.

Regarding the chairs, you don't need to doubt the quality and comfort. Each passenger seat is equipped with a layer of leather hand-stitched of the best quality. The chair can also be changed to various positions from a sitting position to a lying position. So you can also make it a bed if you want to rest.
See Video How To Easily Send Money International with Transfez
Business Class Facilities
Chairs that can make you sit and sleep comfortably are still coupled with tempting facilities. Just imagine that during a flight using the Singapore Airlines A380 you will be able to enjoy all the available facilities. One of them is the seat feature that makes you feel freer to be on the plane and enjoy the trip. Furthermore, the facilities from the business class will satisfy you.
With this, you will feel like you are in a luxury plane that will always pamper you. There are also many compartments in the seat so that anyone can store things in the compartment. What is needed is also certainly within reach so you can reach it anytime.
Private Entertainment on Singapore Airlines A380
There are more advantages of the A380 aircraft from Singapore Airlines that are very pleasant for you. Namely the entertainment for the passengers which can enjoy personally. For example, there is an 18-inch touchscreen that can entertain you while on the go. Even this touch screen can be connected to headphones which will drown out the noise in your ears.
There are many entertainments that you can choose to accompany the trip so that every passenger will feel happy. In business class, there is also a reading light that can be adjusted by yourself. Light or dark can now be adjusted and determined by yourself just by turning the light. The lighting can also be adjusted according to your needs.
Send Money Easily to Different Countries
How to Send Money to Hong kong
How to Send Money to China
How to Send Money to Malaysia
How to Send Money to Japan
Delicious Food Along the Way
One more thing that should not be missed is culinary for every customer or A380 passenger. It's not just the eyes and self that can be pampered while on the trip. But also your tongue can be pampered with all kinds of food that can be tasted and enjoyed on the A380. There is no need to doubt the menu because this menu is classy and delicious.
The appearance of the food dish alone is full of beauty so that anyone who sees it will like it. Not to mention the cutlery that also affects your comfort when eating a meal. You can get the perfect meal on a flight with the Singapore Airlines A380.

Transfez App can help you transfer money abroad more quickly and efficiently. Transfez Business can also help your business in making transactions abroad. For those of you who want to send money to relatives who are abroad because they are studying, working, or traveling, Transfez will be ready to help. This app is available on Android as well as iOS.
Closing and Conclusion
The Singapore Airlines A380 with all its advantages has become the target of many people. Whether you want to go on a business trip for business purposes or want to travel. Whatever the purpose of your trip, it is very suitable when using the A380. By using this plane, your trip will be more memorable.
In addition, it is now easier to buy flight tickets. You can buy this ticket only online. This method is more practical because you don't have to bother visiting the Singapore Airlines office. Now anyone who wants to get a seat on the Singapore Airlines A380 can purchase tickets online. After that, you can check in using the Singapore Airlines application.
This check-in can be done anywhere to your needs. Going abroad is now easier and hassle-free. Furthermore, the facilities on the Singapore Airlines plane are satisfying. Flying with the Singapore Airlines A380 should not be missed.