Singapore Airlines Baggage Allowance will be very useful information for you. Especially if you will be traveling using Singapore Airlines. Of course, all applicable provisions must be known with certainty. So there will be no mistakes for you in carrying goods on the flight.
In addition, this information will make you understand more about the baggage provisions of the plane you will be riding. To find out more clearly and in detail about this Singapore Airlines Baggage Allowance, you can read and follow the discussion below.
Standard Singapore Airlines Baggage Allowance
Generally, under Singapore Airlines Baggage Allowance you are only allowed to carry one bag or one piece of luggage. Or you can also bring two suitcases on the flight. The weight of each suitcase which you should also know is not more than 7 kg. Or it could be that you bring a handbag or women's bag and another smaller bag to carry on the flight. However, the total of its dimensions should not exceed 80 cm which includes the combined length and width, and height.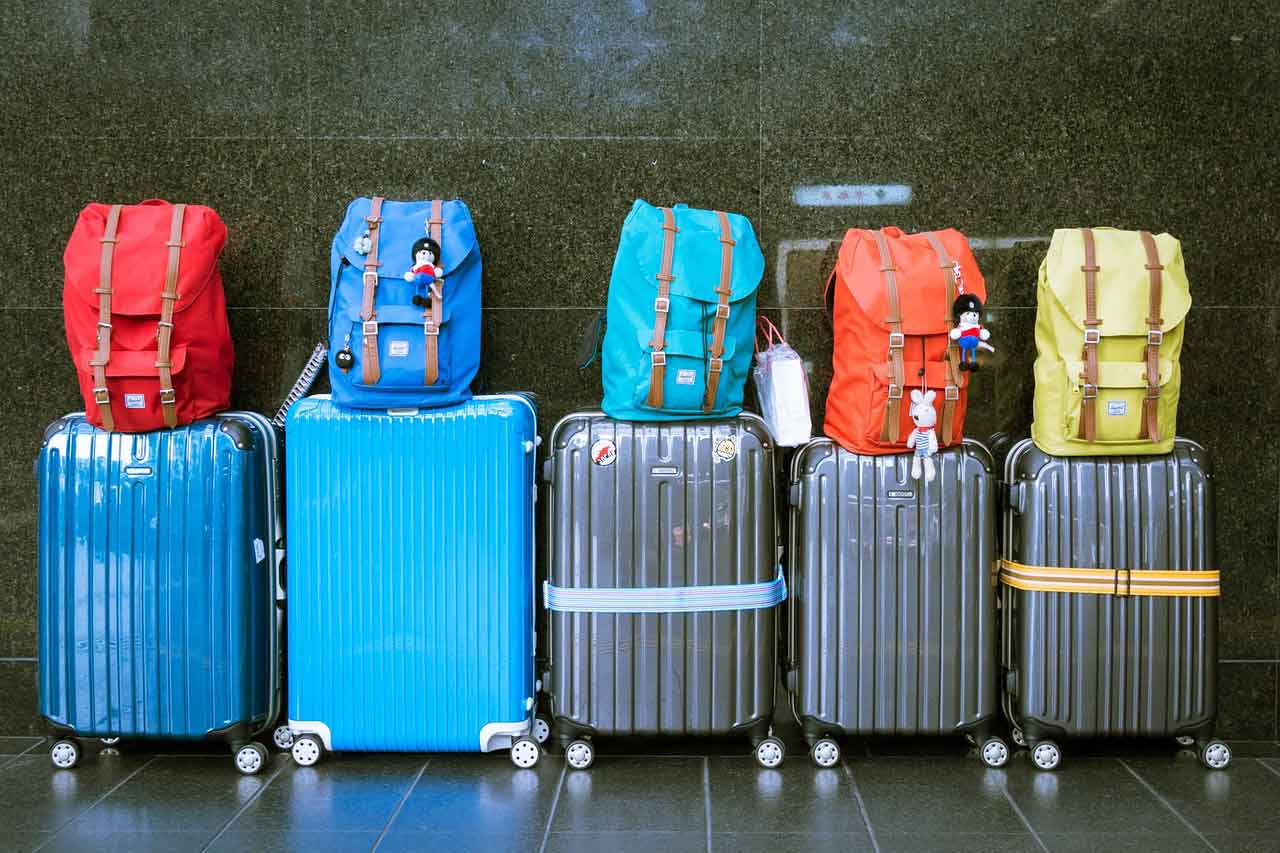 Singapore Airlines Baggage Allowance Conditions Based on AVA
Those who wish to fly using Singapore Airlines should also understand the AVA guidelines. AVA stands for Agri-Food and Veterinary of Singapore. From the name alone, it can be seen that this is related to food. So when flying with Singapore Airlines you have to check the food that will be brought. Because in Singapore itself the type and amount of food that can enter this country is limited.

Not only the type and amount of food, but the transportation of food to the cabin is also limited. For that, pay attention to the food ingredients that you bring when you fly. Don't let the food you bring turn out to be abandoned because it's forbidden.
See Video How To Easily Send Money International with Transfez
Confirm on Singapore Airlines
When you bring groceries on a flight to Singapore, you may need to confirm in advance. We recommend confirming what can be brought or not directly confirmed with the right party. For example, at the Singapore Airlines office, which will indeed be the airline for you.
To fly more freely, you should be able to directly confirm with the Singapore Airlines office. If you are in Singapore, you can go directly to the office. And again, Singapore Airlines has now spread its wings to several other countries. So those of you who are outside Singapore don't need to worry. Because you can confirm with the branch office of Singapore Airlines.
Send Money Easily to Different Countries
How to Send Money to Hong kong
How to Send Money to China
How to Send Money to Malaysia
How to Send Money to Japan
Check-in Baggage Limit
Another thing about the Singapore Airlines Baggage Allowance that you need to know is the check-in baggage limit. It depends on your goal or destination. Usually, your baggage limit will be listed on the ticket. So all items brought into the cabin baggage will be checked. Therefore, all luggage must be following the provisions imposed by Singapore Airlines.
You should also not bring various items that have been prohibited from the start. At least the prohibited items are indeed considered quite dangerous for flights. All provisions must be strictly complied with so that your flight journey can take place safely and comfortably.
Singapore Airlines Baggage Allowance According to Occupational Health and Safety
Occupational Health and Safety regulations also need to be heeded, including in the case of aviation. Because all the rules that are determined and enforced are intended for the safety of many people. Generally, these regulations state that the Singapore Airlines Baggage Allowance for each unit should not exceed 32 kg.
So if you have to carry baggage that exceeds the provisions then you have to contact the Singapore Airlines office. You may be able to register your goods at Changi airport if you are currently in Singapore. However, the items carried should not be more than 200X75X80 cm. If you want to get more detailed baggage sizes, you can search for more information. For example, go directly to the Singapore Airlines office so that the information obtained can be correct.

Singapore Airlines Baggage Allowance for Some Countries
Not to forget the next thing that also needs to be special information for you during your flight. Including when you fly with Singapore Airlines which is always in demand by many people. You need to know more about in-flight baggage conditions.
This includes Singapore Airlines Baggage Allowance which applies to each country. Generally, the conditions for flights to other countries' destinations have the same provisions. However, usually, this provision does not apply to those of you who fly from Singapore to America. For more information, of course, you can contact Singapore Airlines directly.
Transfez App can help you transfer money abroad more quickly and efficiently. Transfez Business can also help your business in making transactions abroad. For those of you who want to send money to relatives who are abroad because they are studying, working, or traveling, Transfez will be ready to help. This app is available on Android as well as iOS.
Closing and Conclusions
Singapore Airlines Baggage Allowance above is expected to assist you in determining your luggage. Traveling long distances by flight does provide many advantages for you. Among them, your trip feels more comfortable and faster to the destination. But of course, every item that is brought must be considered more carefully.
Do not let you carry a lot of things with excess weight. In addition, do not carry goods carelessly as has been prohibited under the provisions of Singapore Airlines Baggage Allowance. All of this needs to be considered and done for the safety of you and other passengers during the trip. Then you will arrive at your destination safely and enjoy the journey.