The Singapore Bicentennial Light Show is a festival that looks very interesting. No wonder so many people want to see and watch this festival. For those of you who are living in Singapore, you can certainly watch it up close. You can even attend to enjoy the beauty of this festival event held in Singapore.
This festival event was organized by the Urban Redevelopment Authority or commonly called URA. Of course, this festival is eagerly awaited, especially by Singaporeans who want to commemorate the Singapore Bicentennial. Of course, this event is filled with amazing things. The lively event of this festival certainly makes anyone interested want to spend time watching it. But maybe you still have a good idea of what happened at the festival. To find out more about this event, you can see the following explanation.
See Video How To Easily Send Money to 50+ Countries
Location of Singapore Bicentennial Light Show
Those of you who feel curious about where the Singapore Bicentennial Light Show or this light festival is held now do not need to be confused. Of course, you can find it in the Marina Bay area which is certainly famous. Even this one area has been widely known by almost all Singaporeans.

Every local Singaporean certainly knows for sure about this Marina bay area. Similarly, foreign tourists from abroad who had lived in Singapore. Marina Bay is also a very accessible area. Its strategic location allows many people to more quickly reach it. Of course, the light art festival event held in Marina Bay can be an activity that attracts the attention of many people.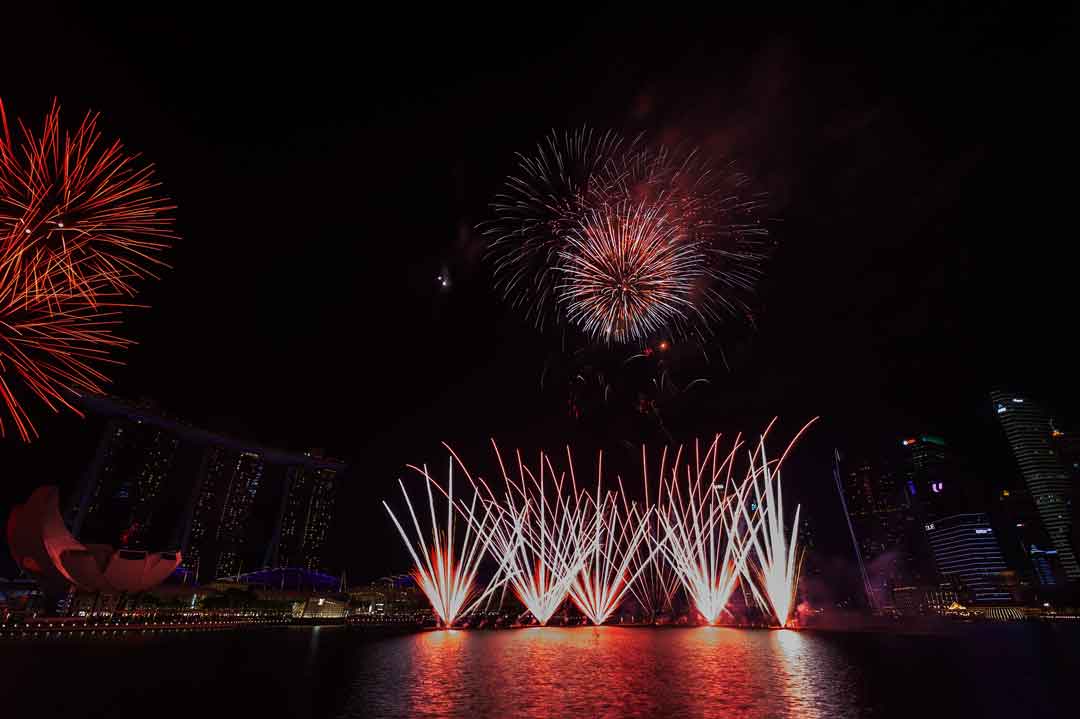 Spectacular Performances at The Show
In the evening, you can now enjoy a spectacular show that is part of the Singapore Bicentennial Light Show. This kaleidoscopic event does present 32 continuous light art installations. In other words, there appears a multimedia show that has been impressed so amazing.
The art of light that appears at this festival event is carried out by various artists. Both local and international artists are here to present a great display of art. Any work involving creative bulbs can now be viewed more easily. You can see a variety of creative light arts at the Light Show held to enliven the Singapore Bicentennial.
Send Money Easily to Different Countries
How to Send Money to Hong kong
How to Send Money to China
How to Send Money to Malaysia
How to Send Money to Japan
Fort Canning at Singapore Bicentennial Light Show
All the things enjoyed in the Singapore Bicentennial Light Show were enlivened by the presence of Fort Canning. This place is the perfect location specially to highlight the life of Sir Stamford Raffles. Not only his life in the past but all his legacy can also be seen.
Not only that, but you can also watch and explore Raffles Terrace which is a replica of Raffles' residence. This can certainly meet the curiosity that arises in your mind about Raffles. At Fort Conning not only see raffles relics. But you can also enjoy a variety of delicious culinary available in this location.
The Lawn
Watching the lighting you can do at The Lawn which is also located in Marina Bay. Here you can see the unification between environmental sustainability and welfare and social good precisely in one space. You can visit Terra Village which presents upcycling workshops.
There is also a pop-up booth that sells a variety of environmentally friendly items. Precisely in the Sustainable Lifestyle Market which is certainly known by Singaporeans. In addition, you can also watch outdoor movie screenings held by Popcorn Pop-up Cinema. Of course, watching this movie screening becomes a fun thing that can add to your new experience.
Camp Kilo for Singapore Bicentennial Light Show
The presence of the Light Show to enliven the Singapore Bicentennial Light Show in Marina Bay can be joined at no cost. You can enjoy all the festival events in this Marina Bay area for free. No wonder the Singapore Bicentennial Light Show event here is always crowded with visitors. Almost everyone is vying to see it. Even more so with the presence of Camp Kilo which serves delicious baked dishes.
You can eat a roast dinner full of sensations. Of course, all the sensations felt when you eat it can be enjoyed with full comfort. You can also eat a very pleasant dinner while listening to various music. The cool music will further increase your passion to spend time here.
Carnival Games at The Show
Not to forget also a giant playground that is present and can be enjoyed by various circles of all ages. So anyone can enjoy the various rides available in this carnival game. 50 exciting rides are carnival games both from Europe and from all over the country. So those of you who like challenging games can try rides that spur adrenaline. Or you can just play at some game stalls that are also available to you. Not only playing in all the rides but various culinary you can also enjoy here.
Transfez App can help you transfer money abroad more quickly and efficiently. Transfez Business can also help your business in making transactions abroad. For those of you who want to send money to relatives who are abroad because they are studying, working, or traveling, Transfez will be ready to help. This app is available on Android as well as iOS.
The Singapore Bicentennial Light Show with all the amazing things in it is certainly an exciting event. It's not just the beautiful light art festival that can entertain you here. But usually, some artists are ready to provide the best entertainment at this festival. Then of course this event is very amazing for anyone who sees it.