There are many interesting things when it comes to Singapore city state. As one of the countries in Southeast Asia, Singapore is indeed a small country with considerable influence. So it is not surprising that many things can be obtained when visiting the country.
However, there are still people around Asia who are not familiar with things in the Singapore city state. So a little information about this can be an interesting explanation. If you want to know the details, see the information listed in the following paragraphs.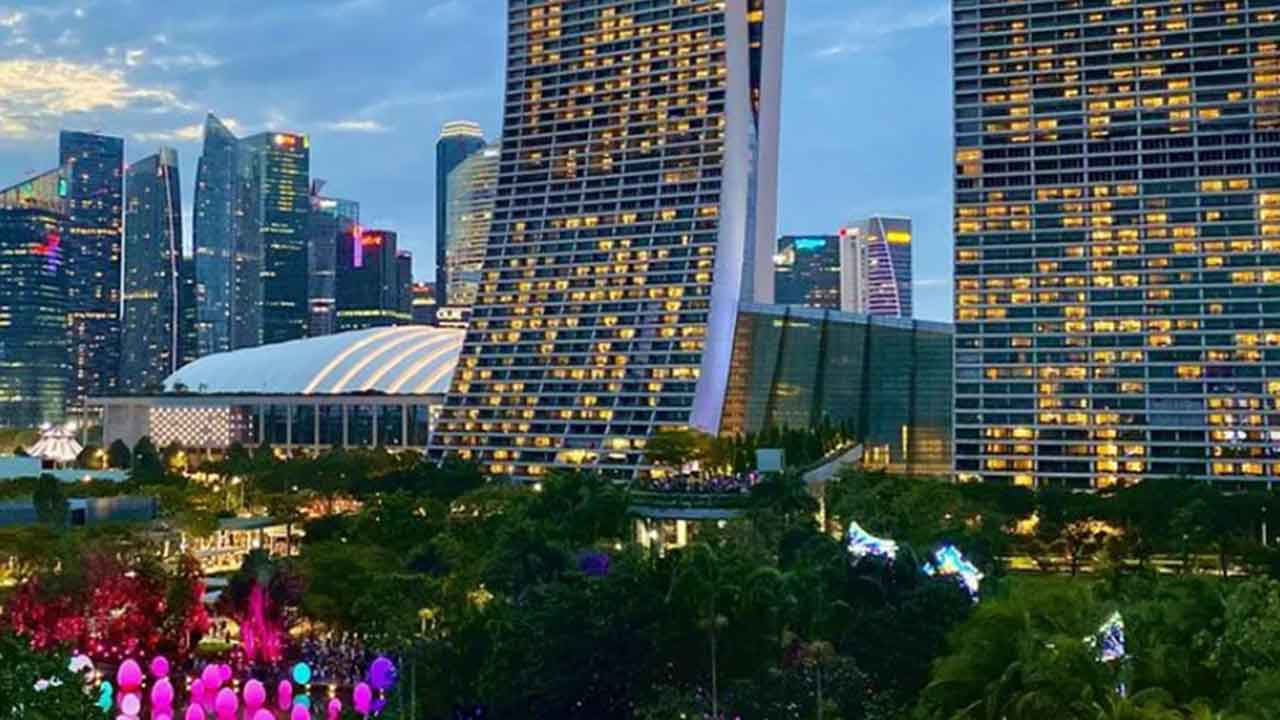 About Singapore City State
A city-state is a tiny, autonomous country made up of a single city, the government of which exercises complete sovereignty or authority over itself and any regions within its borders.
Unlike in more typical multi-jurisdictional nations, where political powers are shared among the national government and different regional administrations, the city-single state's metropolis serves as the focus of political, economic, and cultural activity.
Top Singapore Culture Shock for Expatriates
Top Reasons Why Singapore Expats Love The Country
Overview of Singapore Property
All You Need to Know About Singapore Education
Expat Health Insurance in Singapore
6 Main Tax Tips for Expat in Singapore
The Best 10 Singapore Technology Companies
Top Three Singapore Technology University to Study With
Singapore Culture and Traditions
Based on the explanation above, Singapore is one of the city states located in South East Asia. Singapore city state is a sovereign island country located about one-degree north of the equator (137 kilometers or 85 miles) off the southern point of the Malay Peninsula.
It is bordering the Malacca Strait to the west, the Singapore Strait to the south, the South China Sea to the east, and the Johor Straits to the north.
The territory of the nation is made up of one main island, 63 satellite islands and islets, and one outlying islet. The total size of which has grown by 25% since the country's independence due to massive land reclamation efforts.
Singapore Specific Geography
Singapore City State is made up of 63 islands, the largest of which being Pulau Ujong, the major island. The Johor-Singapore Causeway in the north and the Tuas Second Link in the west are man-made linkages to Johor, Malaysia.
The largest of Singapore's minor islands include Jurong Island, Pulau Tekong, Pulau Ubin, and Sentosa. Bukit Timah Hill, at 163.63 m, is the highest natural point (537 ft). Christmas Island and Cocos Islands were part of Singapore under British administration before being ceded to Australia in 1957. The easternmost point in the country is Pedra Branca.
Nature in Singapore
Singapore city state has lost 95 percent of its historical forests as a result of urbanization, and now more than half of the naturally occurring fauna and flora in Singapore can be found in nature reserves such as the Bukit Timah Nature Reserve and the Sungei Buloh Wetland Reserve, which account for only 0.25 percent of Singapore's land area.
To address this loss of natural space, the government launched the concept of making Singapore a "garden city" in 1967, to improve the quality of life.
Since then, parks and natural reserves have taken up roughly 10% of Singapore's area. The government has devised strategies to protect the country's surviving wildlife. The Singapore Botanic Gardens, a 161-year-old tropical garden, and Singapore's first UNESCO World Heritage Site are one of the city-most state's well-known gardens.
Interesting Places in Singapore City State
There are numerous interesting places when you visit Singapore city state. Therefore, every year many tourists across Asia come to have a vacation here. Some of the attractive places in Singapore as listed below.
Sentosa Island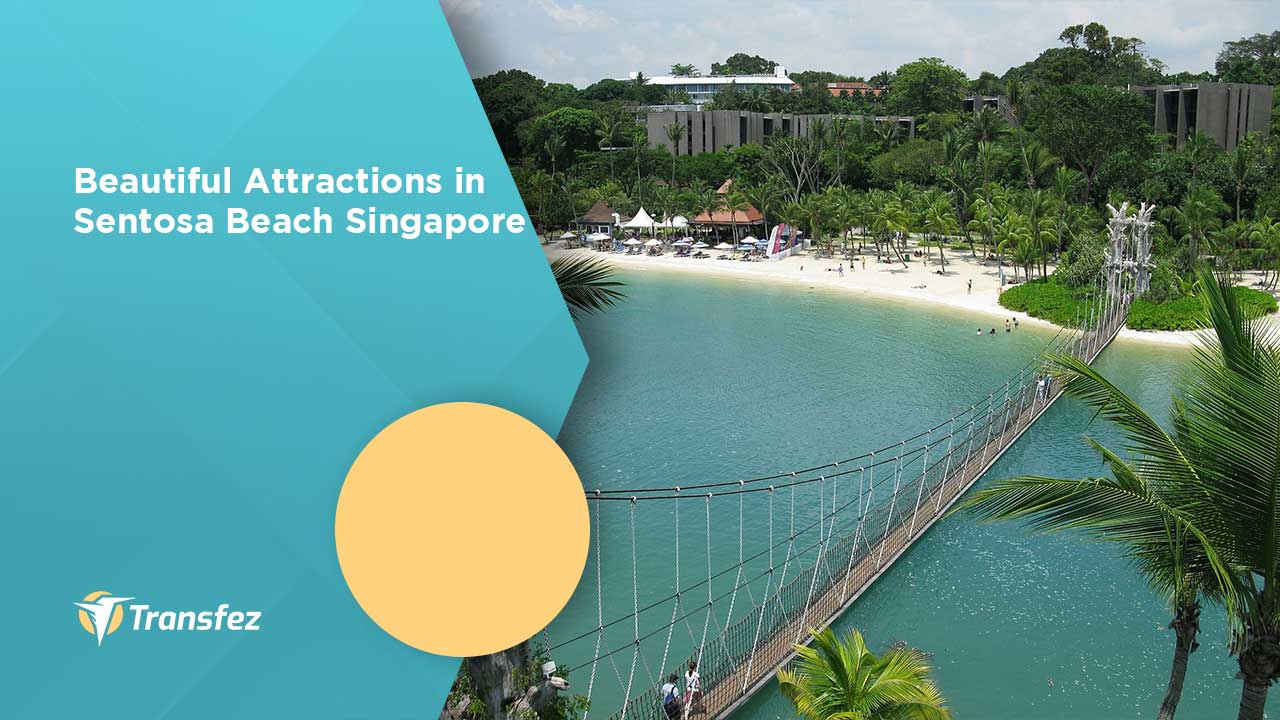 Sentosa is a sunny Singaporean island filled with thrilling events, themed attractions, award-winning spas, beautiful rainforests, golden sandy beaches, and resort-style hotels. Sentosa is accessible from the Singapore mainland through a short causeway via the Cable Car, which departs from Mount Faber and travels through HarbourFront before arriving at Imbiah Lookout.
See Video How To Easily Send Money International with Transfez
Sentosa launched an intra-island Cable Car in 2015 to simplify island transit. The Cable Car, dubbed the Sky Network, has three stops at Siloso, Imbiah, and near the now-closed Merlion and is unrelated to the original Cable Car.
Marina Bay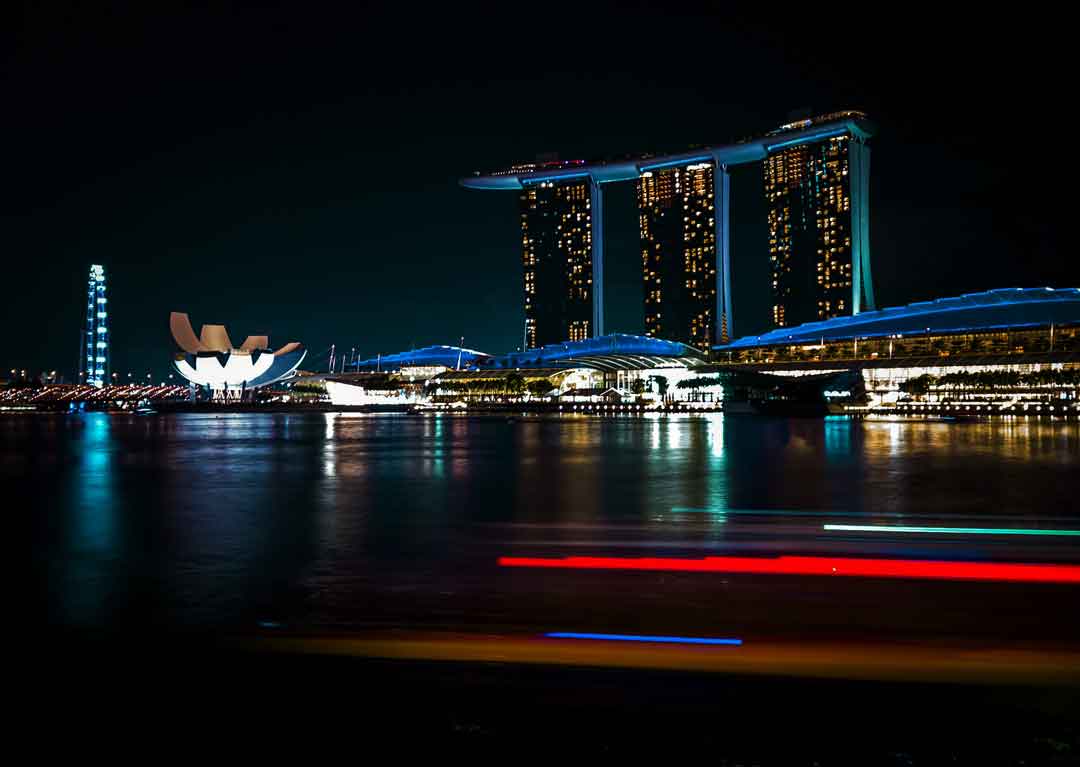 Marina Bay is a bay in Singapore city state that is encompassed by the boundaries of four other planning areas: The Downtown Core, Marina East, Marina South, and Straits View. Marina Water, the region around the bay itself, is a 360-hectare addition to the nearby Central Business District. It is also Singapore's new downtown, constructed on reclaimed ground.
Gardens by the Bay, Marina Bay Sands, Marina Bay Financial Centre, Asia Square, The Sail At Marina Bay, and Marina One are among the integrated mixed-use complexes. It is one of the Urban Redevelopment Authority's primary emphasis areas. The URA envisions Marina Bay as a lively 24-hour CBD where people may work, live, and play.
Orchard Road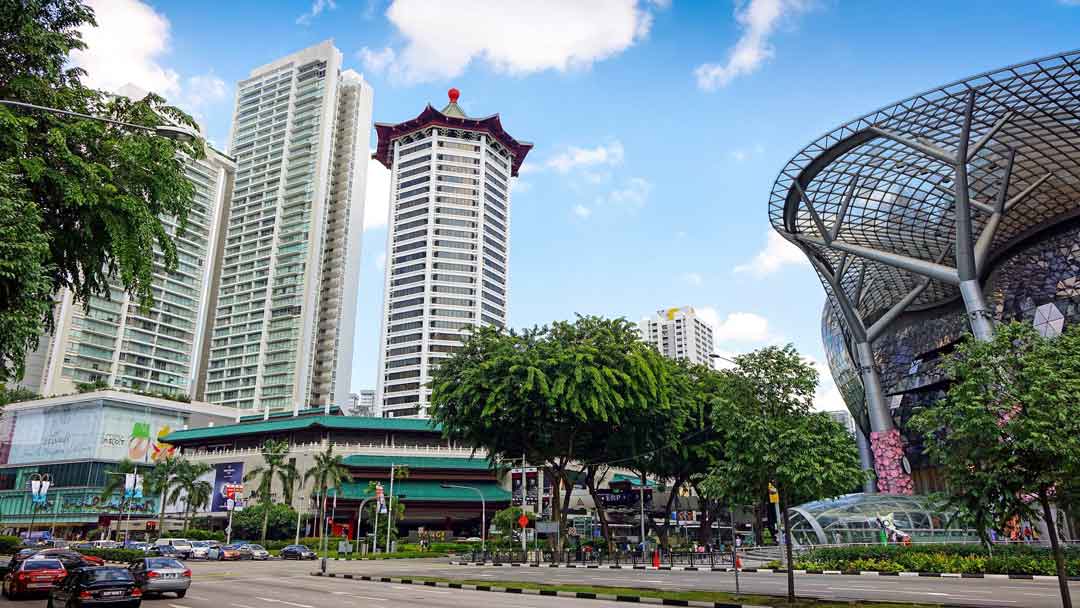 Orchard Road, sometimes known informally as Orchard, is a significant 2.5 km (1.6 mi) road in Singapore's Central Area. It is a popular tourist destination and an affluent shopping district in Singapore, with various globally recognized department shops, restaurants, and coffeehouses nearby.
The Urban Redevelopment Authority has designated the Orchard Planning Area as a planning area. It is part of the Central Area, which is part of the Central Region. Orchard is bounded on the east and north by Newton, on the west by Tanglin, on the south by River Valley, and on the southeast by Museum.
Transfez App can help you transfer money abroad more quickly and efficiently. Transfez Business can also help your business in making transactions abroad. For those of you who want to send money to relatives who are abroad because they are studying, working, or traveling, Transfez will be ready to help. This app is available on Android as well as iOS.
That's information about the Singapore city state, starting from geographical explanations, to other things that exist within the country. With the information provided, at least more and more knowledge is gained about this country. So that not only visit Singapore, but tourists also know the interesting details about the country.