Visiting Singapore is certainly not complete if you only enjoy the attractions. But what is quite interesting to try is the various types of culinary available in the country. One of the interesting places to visit is the Singapore Food Trail which is located just below the Singapore Flyer.
There is a wide variety of interesting cuisines that can be found in this place. So that not only presents interesting attractions and scenery but there are also many unique culinary options to try. If you want to know more about this one place to eat, just look at the information given in the following paragraphs below.
About Singapore Food Trail
A wide range of Asian delicacies can be sampled at the Singapore Food Trail, which is an open-air complex of food stalls. The establishment's promotion of a vintage atmosphere, however, is what truly differentiates it from the various other dining attractions found in Singapore.  On the Trail, which puts a bewildering array of flavors on your plate, you can gain an understanding of Singapore's long and illustrious cultural and gastronomic past.

The stalls on the Trail pay homage to the significant Chinese, Malay, and Indian influences that have been exerted in the city. Be on the lookout for scrumptious barbecued seafood, oyster's wok-fried with egg, chili-fried squid, satay skewers, soft-shell crab, and traditional rice and chicken prepared in the Hainan style (often namechecked as the national dish).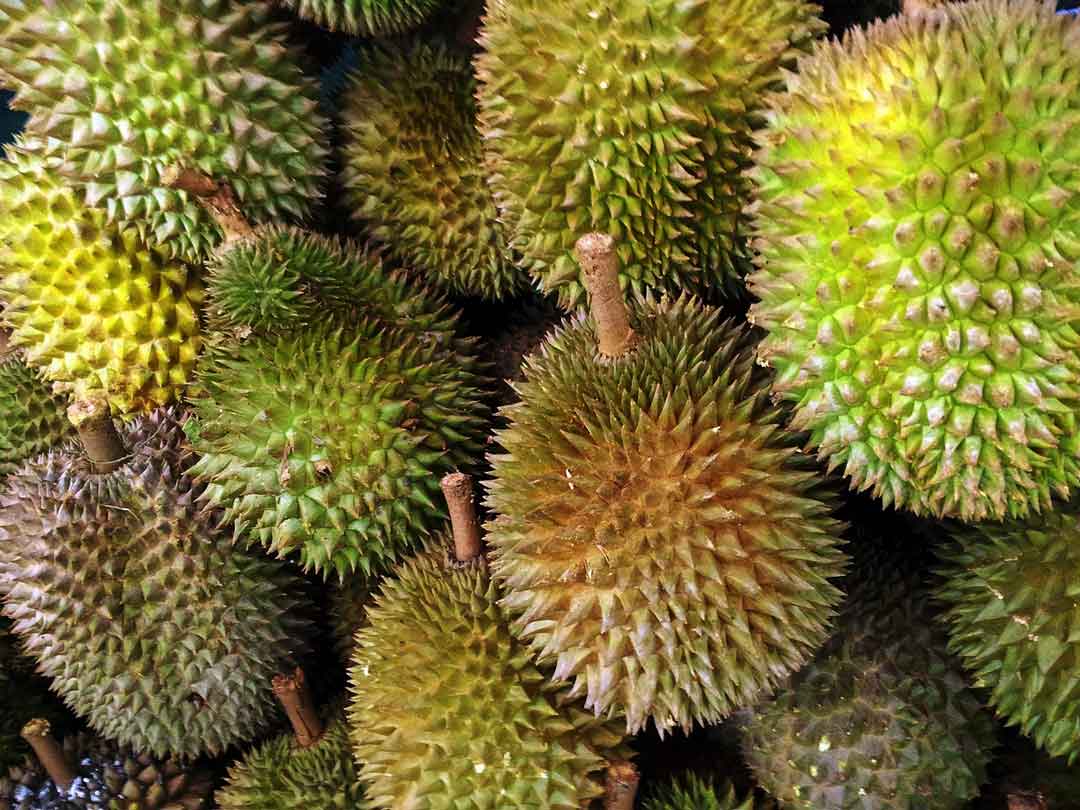 Singapore Food Trail Design
The overall appearance and atmosphere of the Singapore Food Trail, especially the interior design, are reminiscent of Singapore in the 1960s. This serves as an interesting counterbalance to the ultra-modern and futuristic Singapore Flyer that towers above it. At this place, a jovial hawker center that pays homage to the Sixties through various references and riffs.
Have your picture taken in the vintage rickshaw, or look through the oddities and antiques in the charming little shop that is tucked away in the back of the market. Both of these activities are something of a pleasant surprise for visitors. On Raffles Avenue, which is a major thoroughfare, you will find the hawker center directly beneath the Singapore Flyer.
Each vendor's selection of food items presented for sale had an enticing display. Boon Tat Street Barbeque Seafood, Alhambra Padang Satay, Hill Street Tai Wah Pork Noodles, Rong Chen Bak Kut Teh, and many more can be found in this food complex.
See Video How To Easily Send Money to 50+ Countries
How to Get There
To get to Singapore Food Trail means that you have to get to The Singapore Flyer. The location that is conveniently located in Marina Bay, is very accessible using the public transportation system. You can get to Before Temasek Avenue by taking the Circle Line to Promenade Station or any one of the numerous public buses. The following are some recommended options to get here.
By MRT Through Promenade Station
To get to the Singapore Food Trail, you can take the MRT if you want to. It is important to keep in mind that it is situated at the foot of the Singapore Flyer. By using the MRT, you can arrive here in two different ways. You have the option of getting off the train at either the City Hall Station on the North South Line or the Promenade Station (Circle Line). Take Exit A from the Promenade Station, and then follow the pedestrian signs to get to the Singapore Flyer. A brisk walk of five to ten minutes is all that is required.
From City Hall Station
When you get off the train at City Hall Station, make your way to Coleman Street by crossing the street. You should be able to find a bus stop right next to St. Andrew's Cathedral. Take the shuttle bus if it's available. From 1:00 am until 11:00 pm, there is one every half hour. Take the bus, and it will drop you off right in front of the Flyer.
Send Money Easily to Different Countries
How to Send Money to Hong kong
How to Send Money to China
How to Send Money to Malaysia
How to Send Money to Japan
From Changi Airport
If you come from Changi Airport, then you can simply follow this guide. Take Bus Line 36 from Changi Airport, and get off at the bus stop that is direct across from the Ritz-Carlton. It will take you approximately 4 minutes to reach the Singapore Flyer. The fare for this trip is estimated to be two Singapore dollars, and the travel time is approximately half an hour. Here, you can directly find the Singapore Food Trail.
By Taxi
The last option is to reach this place by taxi. You can use a taxi from any place in Singapore easily. This is the fast and the most comfortable way to reach the area. So that in case you don't want to find some issues using public transport, you can have a taxi to get to Singapore Food Trail.
Transfez App can help you transfer money abroad more quickly and efficiently. Transfez Business can also help your business in making transactions abroad. For those of you who want to send money to relatives who are abroad because they are studying, working, or traveling, Transfez will be ready to help. This app is available on Android as well as iOS.
It is interesting if you take the time to enjoy a variety of foods on the Singapore Food Trail. There are many specialties of the country that are worth trying. Not only delicious but the price offered is also still quite reasonable and following the funds owned. Therefore, if you are around the Singapore Flyer, take the time to come to the food stall area. Guaranteed you will feel satisfied to enjoy a variety of Culinary Style Singapore which is delicious and tempting.