The Singapore Guide App is a solution for tourists visiting Singapore. This application can certainly assist to find out important places and how to get to these locations. Therefore, it is not surprising that many tourists use this application.
Unfortunately, there are still many who do not know the usefulness and information related to the application. Though Singapore Guide App is an important application that should be owned. Therefore, it is worth looking further at this. Furthermore, here is some interesting information related to this application for tourists in Singapore.
See Video How To Easily Send Money to 50+ Countries
About Singapore Guide App
Traditional artisans, culinary craftsmen, and artists who are passionate about their work may all be found in Singapore, which is a city of boundless options. By downloading the Visit Singapore Travel Guide app from the App Store or Google Play, you can make the most out of your time in Singapore, increase the amount of enjoyment you get out of it, and navigate the city with ease. Additionally, the app puts a world of possibilities right in the palm of your hand.
Discovering who you belong with. Gastronomy fans enjoy engaging all of their senses through their dining experiences. Those who are always on the lookout for fresh experiences and unexplored places. Art enthusiasts who have a profound respect for culture, craftsmanship, and the creative process.
No matter what your interests are, you will be able to connect with others who share them and find new opportunities in Singapore. Download the Singapore Guide App to learn everything that Singapore has to offer, no matter what kind of person you are: a culture shaper, a socializer, an explorer, a foodie, a collector, or someone who is looking for action.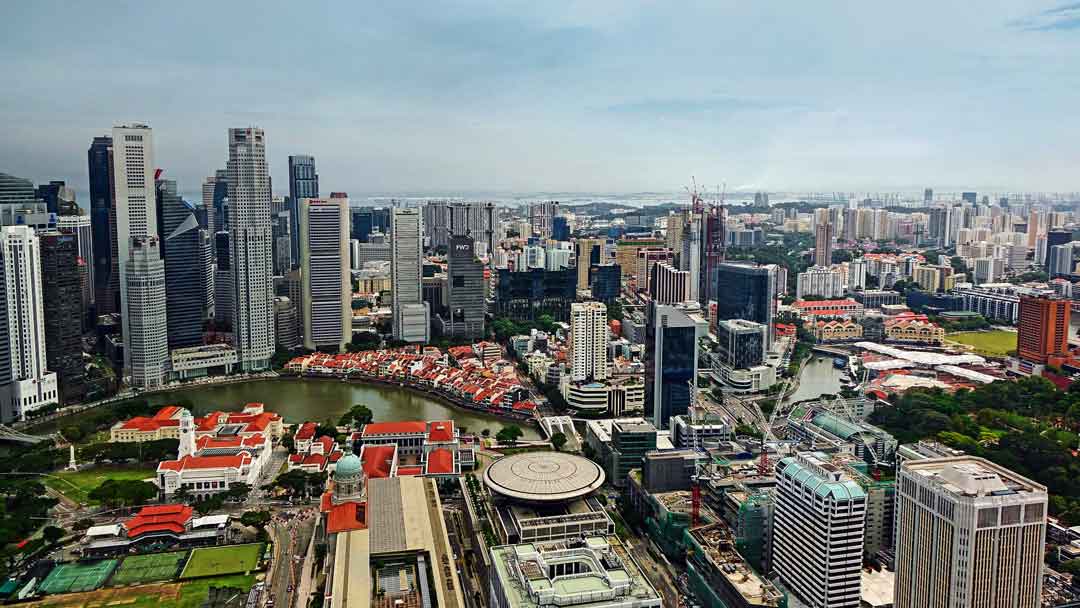 How to Use Singapore Guide App
There are several ways to benefit from this application. So that you can travel around Singapore easily and find what you expected. To use this Singapore Guide App, simply follow the below steps.
Download The Application
This Singapore Guide App and its essential feature will be applied to the screen of a mobile phone. You must be aware of what has to be done to get ready for your vacation to Singapore. You can electronically submit your arrival card for Singapore through the SG Arrival Card (SGAC) e-Service1, which you can use up to three days before your journey to Singapore.
It may be found in the Visit Singapore Guide App, which can be downloaded from the App Store or Google Play. You can also enter your arrival details by visiting the website maintained by the Singapore Immigration and Checkpoints Authority.
Send Money Easily to Different Countries
How to Send Money to Hong kong
How to Send Money to China
How to Send Money to Malaysia
How to Send Money to Japan
Submit Arrival Card Electronically
Before continuing with immigration clearance, all Singapore Citizens, Permanent Residents, and Long Term Pass holders return to Singapore. As well as work pass holders and their dependents who are employed in industries that provide essential services such as healthcare and transportation will be required to submit a health declaration through the SG Arrival Card (SGAC) e-Service beginning on March 27, 2020, at 9:00 am. This includes work pass holders and their dependents who are employed in these industries.
This health statement needs to be handed in at least three days before the traveler is scheduled to arrive in Singapore. Under the terms of the Infectious Diseases Act, those who provide untrue information will be subject to legal action. Please visit the website of the Ministry of Health (www.moh.gov.sg/covid-19) for further details regarding the requirements for the trip declaration.
Using The App
Tap the Essentials tab to get your bearings with its handy, all-in-one function that provides answers to your travel-related queries, such as current rates of currency exchange and locations of local free Wi-Fi hotspots. Depending on the time of day, the app's smart functionalities will provide you with contextual recommendations, such as free Wi-Fi hotspots, food recommendations, and locations of interest.
Experience Singapore
Check out the "Discover Singapore" section on the home screen of the Singapore Guide App. Apply this if you want to try out new things or simply get caught up in the various activities that are available in our thriving metropolis. It will provide you with information about forthcoming events and lifestyle activities both in the immediate area and throughout the island.

This information will include recommendations for nightlife, accommodations, shopping experiences, tours, and food. You can also find locations of interest associated with your tribe if you use this feature.
Find Any Location
Every traveler has experienced the exhilaration of completely submerging oneself in the sensory activities of a new metropolis. It is said that the journey is just as essential as the destination, and that's because along the way you can find other interesting sites to visit. In addition to providing directions to your location, the Singapore Guide App will also make several recommendations for fascinating places you can visit on the way there.
Transfez App can help you transfer money abroad more quickly and efficiently. Transfez Business can also help your business in making transactions abroad. For those of you who want to send money to relatives who are abroad because they are studying, working, or traveling, Transfez will be ready to help. This app is available on Android as well as iOS.
Those are all the information about Singapore Guide App. Simply download this application whenever you plan your trip to the country. So that you can process your travel easily. Furthermore, you can find any interesting places and locations with this application. Therefore, no need to worry about getting lost in Singapore.