The non-quarantine Singapore HongKong Travel Bubble is scheduled to start on May 26, 2021. Both governments agreed the move was necessary to protect the health of tourists and the public after the rise in COVID-19 cases. 
Although there were several cases of COVID-19 in Hong Kong in November 2020, the first attempts to start a travel bubble were declared unsuccessful. When the Travel Bubble was announced back on April 26, 2021, fortunately, there were very few infections spread by Singaporeans since November 2020. Furthermore, over the past year, Singapore's government and people have acted quickly to prevent the spread of COVID-19. Not to mention that the daily average reached its peak in April last year.
Who Can Travel from Hong Kong to Singapore? 
Under the Singapore Hong Kong Travel Bubble program, foreigners planning to stay in Singapore for a short period can apply for an Air Travel Pass for Entry (ATP). Therefore, you no longer need to apply if you are a Singaporean citizen, permanent resident (PR), or long-term permit holder. 
See Video How To Easily Send Money to 50+ Countries
Singaporeans and locals can enter the country via the PR and Return Citizens pathways. Long-term pass holders, on the other hand, must be permitted entry following the type of cards they possess, such as a work pass, student pass, or SC/PR Family Ties Lane.

According to the Air Travel Bubble (ATB) agreement, you are only permitted to travel if you have recently visited Singapore or Hong Kong. Additionally, tourists must get a medical exam before arriving in Singapore. If you have any of the following, you shouldn't go to Singapore:
Experience COVID 19 signs.

Have COVID-19 within 21 days of your departure for Singapore.

Make a friend with a COVID-19 within a day after leaving for Singapore.
When Should You Stop Singapore HongKong Air Travel Bubble? 
The Civil Aviation Authority of Singapore warned that if more than five cases unrelated to Singapore or Hong Kong were reported daily, the air travel bubble would be postponed by at least one day. The prohibition will take effect in two days.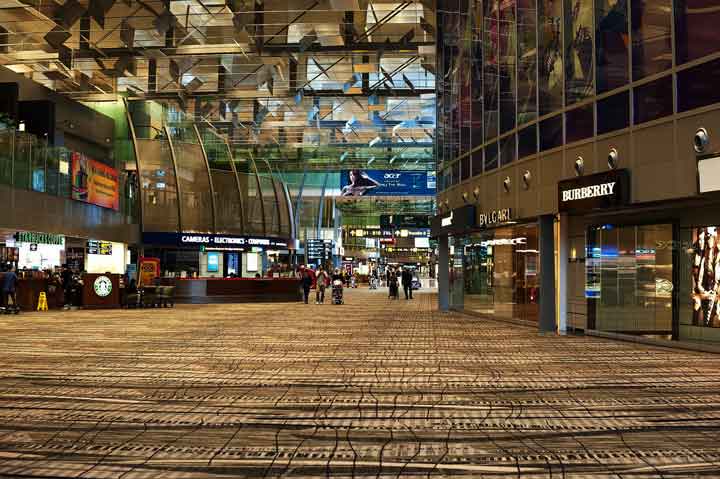 If the average daily 7-day movement of daily disconnections in the two countries is less than 5, and/or for three days in a row, the number of daily local termination cases in both countries is less than 3, Singapore Hong Kong Travel Bubble air freight can be restarted the next day (the 7-day moving average of the number of unrelated daily cases over the past 3 days does not exceed 5).
Send Money Easily to Different Countries
How to Send Money to Hong kong
How to Send Money to China
How to Send Money to Malaysia
How to Send Money to Japan
What does Singapore HongKong Travel Bubble Air Offer?
Currently, Singapore Airlines and Cathay Pacific operate ATB flights. Flight details and times can be found on the relevant airline's website. The same number of flights will be allocated to the airlines of both countries. 
There will be a daily flight from Singapore to Hong Kong and a daily flight from Hong Kong to Singapore from May 26 to June 9, 2021. There is a cap of 200 passengers per flight. There will be two daily flights from Singapore to Hong Kong beginning on June 10, 2021, carrying up to 200 passengers each. There will also be two daily flights from Hong Kong to Singapore, each carrying a maximum of 200 passengers. If you are traveling under an ATB agreement, you are required to take this specific flight. You cannot transit or travel anywhere on this flight.
Things to Prepare Before Departure from Hong Kong to Singapore 
First, if you need a flight ticket from Hong Kong to Singapore on one of the flights designated by the Singapore and Hong Kong governments. This shall be under the Air Transport Bubble (ATB) or Singapore Hong Kong Travel Bubble. It's important to remember that just because you have a plane ticket doesn't mean you'll receive ATP support. 
A seat on an ATB flight is not assured by receiving ATP permission. Tourists must undergo a COVID-19 PCR test at a laboratory in Hong Kong that is government-accredited and have the results come back negative within 72 hours of their departure date to go to Singapore.
The certificate with a negative test result must be written in English and contain the traveler's name, date of birth, passport number, test date and time, and test center name. Visitors must receive two doses of the vaccination at least one day before arriving in Singapore, according to the Hong Kong authorities.
Singapore Arrival Card Electronic Health Declaration 
A copy of your travel insurance must be kept because it will be examined when you arrive in Singapore. Upon arriving at Changi International Airport, you must additionally sign up for and pay for a COVID-19 PCR test before departing Hong Kong. The test costs S$160 (plus GST) per participant and results are given to you within 8 hours.
People from Hong Kong can enter Singapore without having to go through quarantine, claims the Singapore Hong Kong Travel Bubble. However, you will still require lodging for a few days while you wait for the test results when you get there.
Transfez App can help you transfer money abroad more quickly and efficiently. Transfez Business can also help your business in making transactions abroad. For those of you who want to send money to relatives who are abroad because they are studying, working, or traveling, Transfez will be ready to help. This app is available on Android as well as iOS.
Complying with some of the above regulations, of course, will make it easier for Singapore Hong Kong Travel Bubble as many people have expected. During a visit to Singapore or Hong Kong, you must still comply with health protocols as regulated to prevent the spread of the Covid 19 outbreak.