The Singapore government has made great efforts to prevent the spread of the virus. A transit route between Singapore and other countries are scheduled to open which signifies Singapore is open to tourist. However, it was postponed due to rising cases in certain countries. But, with a tourism bubble likely to start in the region, here are the latest COVID-19 entry requirements for Singapore.
Passport Validity Period to Enter Singapore 
At least six months must pass after the day you enter Singapore for your passport to remain valid. If you wish to visit Singapore, make sure your passport is still valid for at least six months. Singapore is open to tourists. You might not be allowed to enter or be sent home by the airline if your passport doesn't match these standards.

If your passport is damaged, you almost always won't be allowed to enter the country. Make sure your passport is valid before departing for Singapore. Because if you are denied entry, you will have to pay for a flight and spend time at the airport.
Singaporean citizens and permanent residents can still come to Singapore, but they must quarantine for 1 day at a government facility and then another 7 days at home. Travelers must take a COVID-19 test upon arrival and departure from the quarantine area.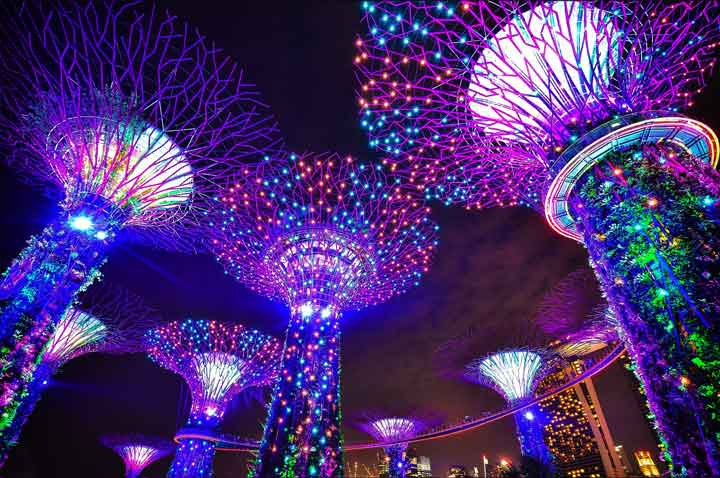 COVID-19 Test (PCR Test) for Tourists
Anyone entering Singapore, except Singaporean citizens and Singapore permanent residents, must have a negative COVID-19 test result (PCR test) within 72 hours of travel. You may not use NHS testing services to take tests intended to travel to other countries. The test performed is a self-test. Once you are allowed to travel to Singapore, you will need to fill out an online health declaration form before you get there. 
Otherwise, it must be done upon your arrival, which may lead to delays in immigration clearance. From January 31, 2021, short-term visitors must have at least S$30,000 in health insurance. This is a strict regulation of Singapore open for tourist.
See Video How To Easily Send Money to 50+ Countries
Singapore Quarantine Requirements 
Regarding the policy of Singapore open to tourist, everyone who is allowed to enter Singapore will be tested for COVID-19 upon arrival and issue a "stay at home notice" (SHN). Most of the people who come here stay for 1 day. The SS RN must be issued at a hotel selected by the government for $2,000. 
A small number of countries are labeled "low risk", meaning they will receive SHN in 7 days or no SHN at all. People coming from these countries can also be quarantined at home, if necessary.  By law, anyone over the age of 12 who is in home isolation must wear an electronic sign during their quarantine period. The label is worn on the wrist and is approximately the size of a watch. All tourists will also have to pay for a COVID-19 test before the end of the SHN quarantine period. 
You will not be able to leave while in quarantine. Even if you want to leave Singapore, you can't get out of quarantine early. If you break the rules, you can be fined and up to six months in prison.
Pregnant Tourist in Singapore
More than six months pregnant women do not need permission to travel again, but immigration officials have the last say on how long they will stay once they arrive. To give birth in Singapore, a woman must first be granted entry.
The rules governing Singapore's accessibility to tourists continue to be governed by COVID 19 regulations, of course. This is a result of the ongoing covid outbreak in several nations. However, if conditions have improved, of course, the regulation will feel lighter.
Send Money Easily to Different Countries
How to Send Money to Hong kong
How to Send Money to China
How to Send Money to Malaysia
How to Send Money to Japan
Interesting Places in Singapore
Of course, when Singapore open for tourist, it means there are many tourists attraction open in the country. There are several famous places and attractions in Singapore for local and foreign tourists. Some of the lists include the following.
Gardens by the Bay
It covers a total of 101 hectares of valuable land at the center of Singapore's new downtown – Marina Bay – which is a crucial component of Singapore's "City in a Garden" idea. Gardens by the Bay, which consists of the three waterfront gardens Bay South, Bay East, and Bay Central, will be a display of horticulture and garden artistry that will introduce Singapore to the global plant community.
The Singapore Zoo 
It is home to more than 2,800 animals from more than 300 kinds of mammals, birds, and reptiles. It is situated in a rainforest environment. The park is also home to the first orang utan habitat in a zoo anywhere around the globe. Enjoy a thrilling outdoor meal at Jungle Breakfast with Wildlife, a highly regarded and award-winning program that provides thrilling orangutan encounters. With fascinating animal presentations, animal photography, and more, the enjoyment is boundless!
Transfez App can help you transfer money abroad more quickly and efficiently. Transfez Business can also help your business in making transactions abroad. For those of you who want to send money to relatives who are abroad because they are studying, working, or traveling, Transfez will be ready to help. This app is available on Android as well as iOS.
Those are all the information about Singapore open for tourist these years. By having the above information, at least most tourist will understand the current regulation and situation. So that in case they travel to the country, all requirements can be passed.