Both Singapore and India, two have a good relationship. It's understandable because Singapore itself has some citizens who come from India. One of them is from the Mumbai area. So this led to the emergence of Singapore to Mumbai flights to provide facilities for Mumbai residents who were in Singapore to return to their country.
For those who have just visited or moved to Singapore, of course, they need information about the Singapore to Mumbai flight. If at any time it is necessary to travel by air to Mumbai, there is already information on how to book a ticket to what kind of flight schedule is available. For more details, here is detailed information about the Singapore to Mumbai flight.
Singapore to Mumbai Flight Prices Parameters
One of the concerns that underlie the decisions of airline passengers is the price of the flight they will take. It is no secret that prices often influence decisions about which airline or flight schedule to choose. Likewise, when it comes to Singapore to Mumbai flights. Of course, price parameters are always a consideration before buying a flight ticket.

The prices set on flights originating from Singapore to Mumbai do vary. This difference is due to the class chosen to the type of facility obtained. To give you an idea, economy class is generally cheaper than business class or executive class. In addition, budget airlines also offer cheaper prices than international airlines. Because indeed the facilities offered are quite different.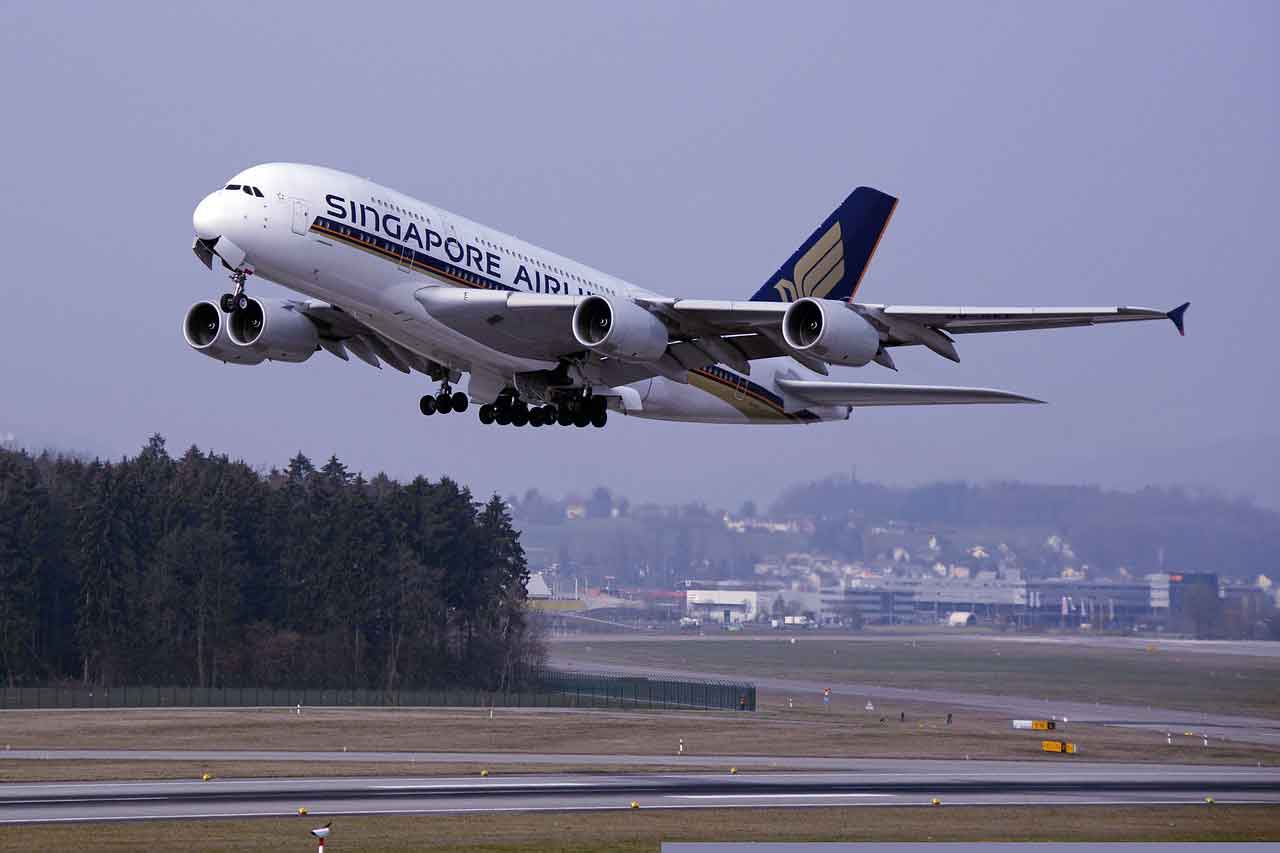 Current Prices of Singapore to Mumbai Flight
Currently, the price of traveling by air from Singapore to Mumbai ranges from $500 to $1000. Each airline and class selected will determine the amount of airfare. For example, if you choose to use IndiGo or Malaysia Airlines for economy class, then the ticket price range of $500 to $600 can be obtained. But if you want an airline that has more special facilities, then Singapore Airlines or India Airlines offers a price of $800 to $1000 for economy class. This price is the ticket price for the Singapore to Mumbai round trip.
Although the prices offered above seem expensive, usually, each airline provides attractive promos. Therefore, prospective passengers must carefully select and determine the best price for the flight they will make. To get the best price, you should compare one with another for similar classes and airlines. Certain promos or discounts for certain things will also help. Usually, the purchase of tickets in advance will offer the cheapest price among other ticket prices.
See Video How To Easily Send Money International with Transfez
Flight Schedule Singapore to Mumbai
The following is a concern for airline passengers who want to fly from Singapore to Mumbai, namely the flight schedule. Everyone can have different interests when they want to go to Mumbai from Singapore. So travel time can be an important thing to determine and pay attention to.
Currently, flight services from Singapore to Mumbai are divided into many times. With a journey length of about 5.5 hours, of course, this is a travel time that cannot be said to be quite short. So those passengers who decide to leave in the morning will reach Mumbai during the day. Likewise, if you decide to leave during the day, it will arrive in the afternoon. And if you leave in the afternoon, it is likely to arrive at night until midnight.
It's different from the travel time required if using a transit flight. It could take twice as much time which is about 10 to 12 hours. So passengers must prepare enough time to travel via Singapore to Mumbai flight. For example, if you leave in the morning, then the transit flight will arrive in Mumbai when the afternoon or evening arrives.
Send Money Easily to Different Countries
How to Send Money to Hong kong
How to Send Money to China
How to Send Money to Malaysia
How to Send Money to Japan
Flight Schedule Morning
For Singapore to Mumbai flights in the morning, the earliest flight time or the first flight is 2.45 AM and is served by IndiGo. Meanwhile, for those who want another morning time, you can choose a flight at 7.40 AM by Singapore Airlines or a flight at 8.40 AM by Air India.
Flight Schedule Afternoon
For Singapore to Mumbai flights in the afternoon, the flight time started at 12.20 PM and is served by IndiGo. Meanwhile, for those who want another afternoon time, you can choose a flight at 2.40 PM, 3.35 PM, or 5.15 PM by Malaysia Airlines.

Flight Schedule Night
For Singapore to Mumbai flights at night, the flight time started at 6.45 PM and is served by Malaysia Airlines. Meanwhile, for those who want another time, you can choose a flight at 7.10 PM or 8.40 PM by Singapore Airlines.
From the information above, there are quite a lot of things to know about Singapore to Mumbai flights. Starting from which airline to choose to the schedule and price of the flight. Because this determines how much money should be spent as well as when is the right time to travel.
Transfez App can help you transfer money abroad more quickly and efficiently. Transfez Business can also help your business in making transactions abroad. For those of you who want to send money to relatives who are abroad because they are studying, working, or traveling, Transfez will be ready to help. This app is available on Android as well as iOS.
Each meal has various interests ranging from work, and study, to travel when traveling from Singapore to Mumbai in India. Therefore, determining right Singapore to Mumbai flight will help provide satisfactory travel results. By having an important picture related to flight schedules to prices, of course, this pleasant trip can be realized to the fullest.