Being a Universities that is a Singapore top Universities ranking is not an easy thing. Because this prestigious Universities will later become a lecture destination for local Singaporean students and foreign students who are around the country.
See also how to send money easily from Indonesia to Singapore with Transfez App
Therefore, Singapore is one of the countries that becomes a destination for students to continue their higher level of study. Every year there are quite a several students from outside Singapore who are interested in applying.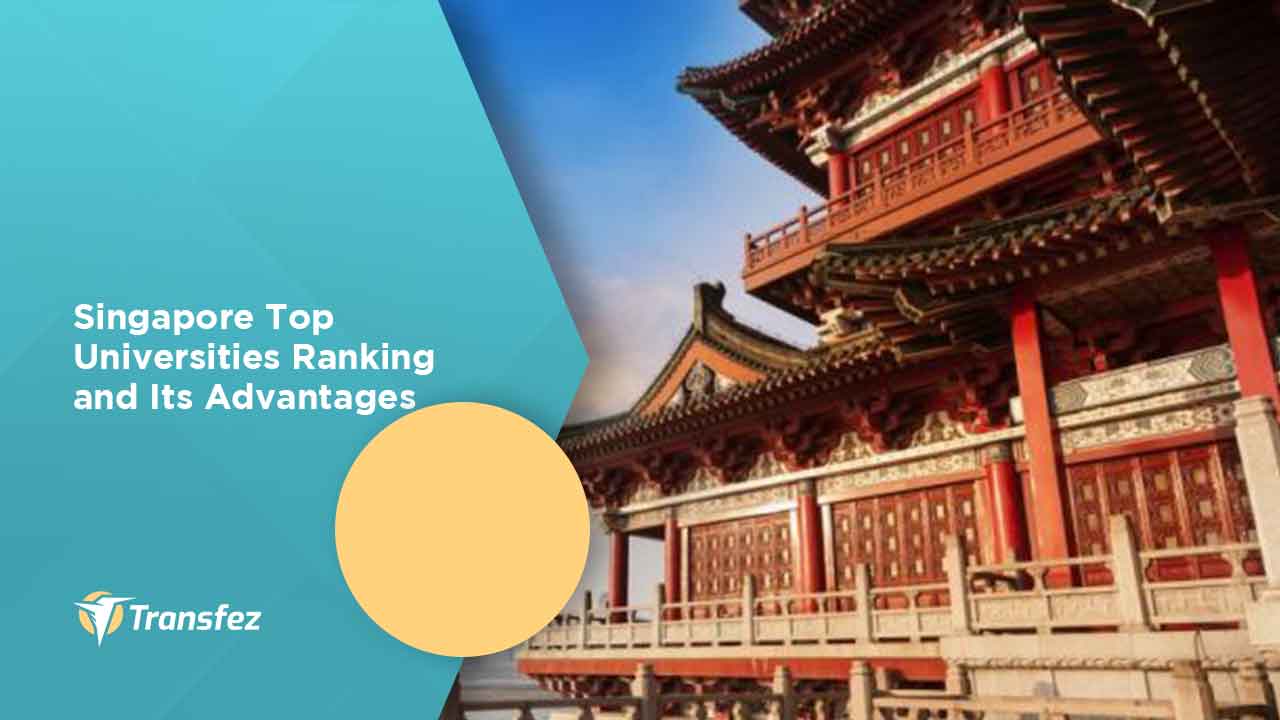 Of course, many reasons underlie this. Not only that, there are several choices of universities in Singapore which are the best places to continue their education at the undergraduate to doctoral level. To obtain this information, here is an overview of the list of Singapore top Universities ranking that is worth considering.
Advantages of Study at Singapore Top Universities Ranking
The first should start from the benefits obtained if you decide to study at a top Universities in Singapore. So that this can give high enthusiasm to the students at the beginning. Studying in Singapore gives a lot of positive things following.
• Study Opportunities at the World's Best Universities
The average Singapore Universities gets international recognition. By deciding to study in Singapore, you will have the opportunity to experience studying at the best Universities in the world. Where all curriculum and teaching methods may feel better than those in the country itself. Therefore, this is a wonderful opportunity to miss.
• Better Job Opportunities
Graduating from a top Universities in the SINGAPORE means you will get the opportunity to work in the world's largest companies. It's no secret that many global and international companies choose Singapore graduates as their workers. So that this opportunity can give you the bright future you want.
See Also Articles About Top Universities in the World
Top University in USA
Top University in Canada
Top University in Texas
Top University in France
Top University in Florida
Top University in California
Top University in Pune
Top University in UK
Top University in China
Top University in Asia
Top University in Australia
National Universities of Singapore
The first Singapore top Universities ranking is the National Universities of Singapore. Currently, the college that has been founded in 1905 is also famous as NUS. It has 17 faculties to select with three campuses located in Singapore.
It now becomes the college in the 23rd rank versus QS World Universities Ranking 2022. Therefore, the National Universities of Singapore is the favorite Universities destination for many local students.
Not only provide many faculties to select from but it is also completed with interesting facilities. It has good sports facilities combined with nice libraries and laboratories. Therefore, many foreign students around Asia are keen to continue studying in this place.
Nanyang Technological Universities
The next famous Singapore top Universities ranking is Nanyang Technological Universities. This college offers engineering, science, business, humanities, arts, social sciences, and education, and has a joint medical school with Imperial College London.
Therefore, anyone who is keen to continue studying here will have many majors to select from.
The Universities has been founded in 1981. At the moment, Nanyang Technological Universities successfully placed at the 24th rank in the QS World Universities Ranking 2022.
Therefore, it is also the favorite place in Singapore to continue any degree, starting from the bachelor's program up to the doctoral program.
Singapore Management Universities
Another name for Singapore top Universities ranking is Singapore Management Universities. The Universities provides many majors to select. Starting from accountancy, business, computing and information system, and many more.
Not only provides many selections of majors, but the Universities is also completed with nice campus activities and facilities.
Therefore, it is a good idea to apply and join this Universities that has been founded in 1997. Even though it has less than 30 years of experience, the Universities has excellent lectures and interesting programs that are worth considering following.
Singapore Universities of Technology and Design
For anyone living in Singapore and wish to join the Singapore top Universities ranking for technology and design, the Singapore Universities of Technology and Design can be the most suitable answer.
This Universities provides various majors focusing on engineering. Therefore, it is a suitable place for those who love to explore engineering and technology knowledge.
The Universities also has a joined program with the Massachusetts Institute of Technology. It has a joint program with Zhejiang Universities too. So that the student will experience an excellent way of studying here. Since they can experience to study in two universities at the same time.
Singapore Institute of Technology
Another name of Singapore top Universities ranking is the Singapore Institute of Technology. Align with its name, the Universities focuses on giving several options for engineering majors.
So that in case the student wants to focus on engineering majors, the campus can be a good selection to choose. Even though the campus was founded in 2009, the campus facilities are quite complete.
Furthermore, it provides subsidizes tuition fees. Whether for Singaporean, Permanent Resident, or International Student.
Looking at information about Singapore top Universities ranking certainly helps convince the importance of choosing the best Universities in the country. In addition to ensuring better quality education, as well as to help ensure a much more promising student future.
Transfez App can help you transfer money abroad more quickly and efficiently. Transfez Business can also help your business in making transactions abroad. For those of you who want to send money to relatives who are abroad because they are studying, working, or traveling, Transfez will be ready to help. This app is available on Android as well as iOS.
Therefore, it is not surprising that every year Singapore tries to accept many students who come to continue their studies in this country. Especially from surrounding countries such as Malaysia, Indonesia, the Philippines, or Thailand.